Meet 31-year-old Lauren Ashley Vroman, the younger sister of American-Lebanese NBA player Jackson Vroman –who sadly passed away yesterday June 29th.
Lauren's brother, died after hitting his head and drowning in a pool at his Los Angeles home, recent reports say.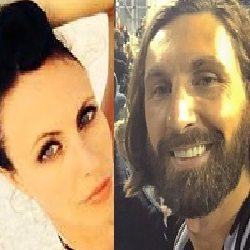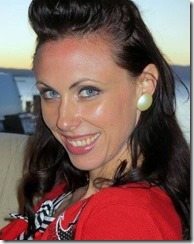 Jackson was the 31st pick in the NBA Draft in 2004 and went on to play for Phoenix Sun and the New Orleans Hornets. At a first glance the 6 ft 10 in player seemed to had been single and instead lead a bit of a wild bachelorette life. He can be seen on his social media partying with close pals: Justin Bieber, pro poker player Dan Bilzerian and NFL linebacker Shaun Phillips.
His off-court activities included parties with beautiful women and attending the Burning Man festival in the Nevada desert to playing beach volleyball with NFL running back Reggie Bush.
Jackson is survived by his parents, Brett and Pari Vroman and his sister Lauren. An obituary of his grandmother Chloe Parrish Vroman who died in 2002 at age 84 can be found here.
His father Brett, had a 12-year career in the NBA most notably playing for the Utah Jazz. His mother, Pari Habashi was born 15 May 1967, according to online records the family lived in Las Vegas, Nevada in the 90's and in Bountiful, Utah in 2008.
A few weeks ago Jackson posted a #tbt photo to his Instagram, of him and his sister on his 6th birthday.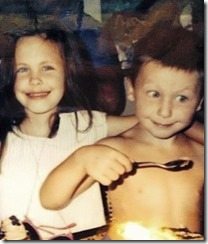 According to Lauren's Facebook page she is a SLOT Boss at Horseshoe Casino in New Orleans, Louisiana. In the about section of her page she quotes Marilyn Monroe: ''Im selfish, impatient and a little insecure. I make mistakes and at times out of control, but if you cant handle me at my worst then you sure as don't deserve me at my best"
Lauren's brother was 34-year-old when he died on Monday.
We send our condolences to his family and friends.