Meet gorgeous Jennipher Frost, the girlfriend of retired Chicago Bears Linebacker Brian Urlacher. Her former NFL star boyfriend did the Fox Sports NFL analyst for a while but it seems he has found his second career!
The 37-year-old seem like a fish in the water when it comes to catching big fish! But enough about him, why don't we get to his pretty gal.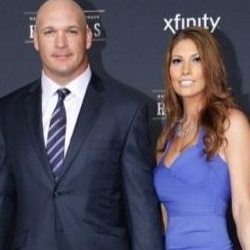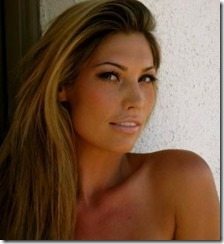 Frost was born on January 11, 1982. According to her LinkedIn Frost has worked in a variety of areas at Vegas pools, restaurants and clubs. She attended Idaho State University and Boise State University.
In her Summary she says she is originally from Idaho but has also lived in NYC and Los Angeles. He last gig is listed as Marketing Manager for Andreas Restaurant in the Encore at Wynn Las Vegas, prior to that she helped open up Jet and also Bare Ultra Pool. Then went on to the Hard Rock Hotel and was also at AMG/ Wet Republic Vip Hosting/Marketing.
While in Los Angeles she was F&B Manger at SLS Hotel in Beverly Hills.
The 5′ 10″ gal has been around but Frost might be best known for being a contestant on America's Next Top Model. She was a contestant during Cycle 3 of America's Next Top Model in 2004.For those of you who don't remember, Jennipher didn't last very long as she was the fourth contestant eliminated by the judges.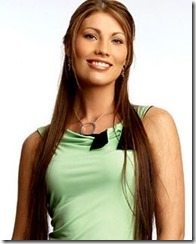 During her short stay in the competition, Jennipher frequently had confrontations with at least two other contestants, with one almost engaging into a fight.
Frost met her man in 2009 through mutual friends and have been dating on and off. As of last year, she said the couple were living together in Phoenix which takes us to our next role for Frost, the role of a stepmom for Brian's two daughters Pam and Riley, with ex-wife Laurie Urlacher. Her man is also the father of a son, Kennedy, with Tyna Robertson; and of whom he gets to visit once in a while, according to Wikipedia.