Verna Aho
Meet the lovely and insanely beautiful Verna Aho; she is the girlfriend of Finnish basketball player Lauri Markkanen. Does the last name ring any bells? That is because Lauri is one of three sons born to former basketball player Riika and Pekka Markkanen.
Lauri played college basketball for the Arizona Wildcats at the University of Arizona; his brother Miikka is a retired basketball player and his other brother Eero, is a soccer player with Finland soccer team and AIK, previously played for Real Madrid.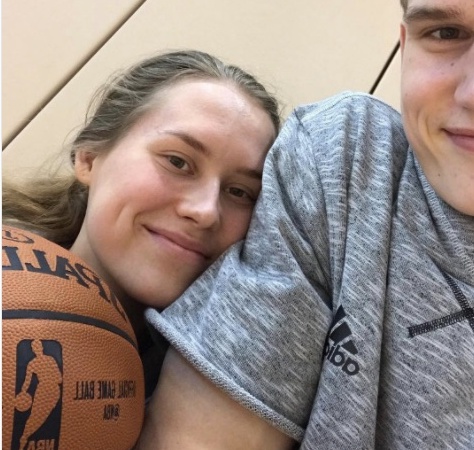 Verna's 7'0" stud was born on May 22, 1997, in Vantaa, Finland. He started playing basketball with HoNsU & HBA-Märsky in Finland; before committing to play with the Arizona Wildcats.
Furthermore, dLauri a freshman at the University of Arizona cided to skip college to enter the 2017 NBA Draft.
What about Markkanen's pretty lady Verna Aho? This stunning girl was born in Helsinki, Finland. This vegan, animal and human rights activist Lady, shares amazing and delicious recipes here.