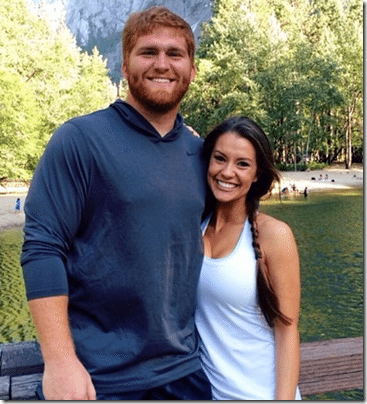 Meet gorgeous Cali native Leanne Massey, the girlfriend of SF 49ers starting fullback Bruce Miller.
Miller, a seventh-round pick of the 49ers in the 2011 draft, has played in 61 games and made 42 starts for the team over the past four seasons. The 27-year-old Miller has 66 career catches for 599 yards and three touchdowns. Additionally, Miller has rushed for 48 yards on 22 carries.
No matter how great he might be, nothing can save him now. Recent reports indicate Leanne's boyfriend was arrested on Thursday for spousal battery! The victim is not listed on the report but there's a pretty good chance is the beautiful Leanne.
Things changed dramatically between the couple apparently, on February 14th, Miller tweeted

Leanne is definitely blessed with great genetics, getting the guys and girls attention since an early age, check out her senior photo from high school, below.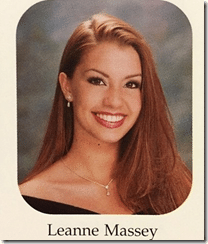 Leanne attended Chico State and has worked in the financial world. She holds a Bachelor of Arts, Organizational Communication, Leadership Studies.
To add more drama to the mix, the couple got engaged last August; a happy Leanne posted the photo to her Instagram with the caption: "Can't hold it in any longer…we are getting hitched my friends!! #fiancewhattt #offthemarket #oncloudnine"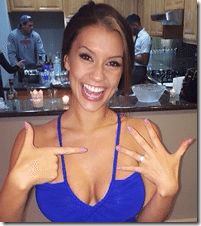 According to her LinkedIn, the stunner is a financial representative at Fidelity Investments, and has also done some modeling.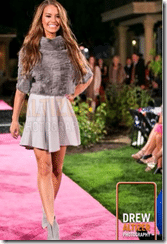 The couple have been dating, at least for the past 3-years.
They enjoy traveling and partying with their friends.
Check out Leanne on Instagram here.