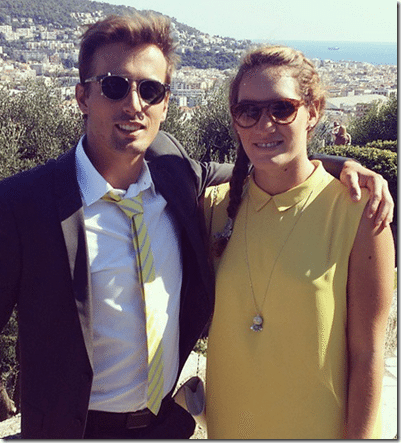 Meet William Forgues, the boyfriend of late Olympic swimmer, Camille Muffat. Forgues paid tribute to his gal following her tragic death, Muffat was among the 10 people killed when two helicopters apparently collided in the Argentine province of La Rioja.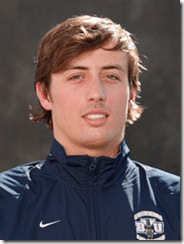 The 2012 Olympic Gold, Silver and Bronze medalist tragically lost her life while riding a doomed helicopter in north-west Argentina. She and other sports stars aboard were taking part on a popular European reality show when the accident took place.
Forgues is orignally from Anglet, his parents are Bernard and Sophie Forgues and he has one sister named Biarritz. He attended BYU, he was part of their athletic team.
According to his BYU cougars profile he placed first in the 100 free on the national level in the second division in 2007, swam for the Enlenle Naulique Albigeoise Club under head coach Raphael Raymond and competed in the France first division. He also finished seventh in the 4×100 free relay in 2009 France National Championships first division.
William's gal had retired last year from swimming, to concentrate on her personal life. They had been dating since at least 2012.
We send our condolences to William Forgues and the rest of Camille's family and friends.