Meet Leona Nelson
Leona Nelson is a proud NFL mom. She is the lovely mother of NFL player, Darius Fleming. Among the many things Leona is probably proud about her 26-year-old Patriots player son, she can add one more!
According to news outlets, Darius Fleming can add to his resume, real life hero. Fleming allegedly saved a woman's life after he risked his own to save her out of a burning car.
According to Bleacherreport, Fleming had 22 stitches in his right leg when he took the field last Saturday for the divisional-round game. Thought he had a minor role in the game he still helped the New England Patriots' 27-20 victory over the Kansas City Chiefs.
Fleming received stiches after he cut himself saving a woman by kicking in the window of her burning car. Darius selflessly said "I'm glad I could help her."
Darius went out for the freshman football team at Saint Rita of Cascia High School on the south side of Chicago. He elected to stay at St. Rita and, aided by a growth spurt, set the tone defensively as a junior for the 2007 Class 7A champion Mustangs.
As a senior, he was selected to the US Army All-American Bowl and committed to a last-second offer from nearby Notre Dame. That winter, Fleming was recognized as Catholic League Bowler of the Year.
Fleming appeared in 50 of 51 games for the Irish over four seasons, amassing 158 total tackles and 15 sacks. He was drafted in the fifth round (165th overall) by San Francisco in 2012.
He signed a four-year, $2.264 million deal with the 49ers, but failed to play out the contract.
Leona Nelson's son spent the 2012 and 2013 seasons on injured reserve with a knee injury and was released by the 49ers on May 12, 2014. Fleming made the New England 53-man roster out of training camp last season but was inactive for the season-opener at Miami (9/7). He was released on Sept. 13 and signed to the practice squad on Sept. 16 before re-joining the 53-man roster on Nov. 29.
He was originally signed by New England as a free agent on May 16, 2014. Fleming played in five games and three postseason games for the Patriots last season. He was released by the Patriots on Sept. 5, 2015, and signed to the practice squad on Sept. 7, 2015.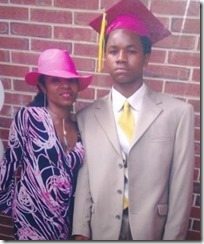 Darius is the son of Leona Nelson and Larry Fleming. His parents never made it to the altar but both were very involved with Darius' upbringing. Darius lived with his mother until seventh grade when he moved in with his father.
She has said about her son
"I can't even describe it," "I'm too proud. Proud ain't even the word. He has impressed me so much. He's a blessing."
According to the Boston Globe, Leona Nelson, was never employed, but bore a full-time commitment equal in demand — keeping Fleming and his four older brothers off the streets.
Darius credits both of his parents for his success. He was originally pushed into playing basketball by Leona Nelson, who got him his first ball. He later changed to football.