Kevin Flanagan
Kevin Flanagan is for sure one lucky guy, after all he is the husband of sports reporter Alex Flanagan who a sports reporter and anchor covering the NFL for NBC. Would you like to know more of Alex Flanagan and her hubby Kevin?
Kevin Flanagan's wife Alex Flanagan was born Alexandra Tamara Wystrach on September 22, 1972 in Southern Arizona, she is one of the six children (4 girls, 2 boys) born to Mike and Grace Wystrach, her parents owned and ran a Steak Out Restaurant they bought from Gale Winfield in the early 80's. Alex's mom Grace was born and raised in Sonita, she graduated from the University of Arizona, her dad Michael the son of Polish immigrants are up un Huntington Park, California, he was a football player at Pepperdine University and USMC, he also served with the Marines and went to Vietnam just six months after he married Grace.
Alex graduated from Salpointe Catholic High School and the University of Arizona, her first job was as a  weekend anchor at KCCO-TV in Alexandria, MN and WSFA-TV in Montgomery, AL. She also worked for the Weekly sports investigate magazine show, Goin' Deep, was a reporter for The National Sports Report and also a reporter on the Keith Olbermann Evening News.
Mrs. Flanagan worked for Fox News before joining ESPN covering college football, NCAA men's basketball, NBA Playoffs, she joined NBC Sports in 2007.
So, Alex Flanagan's hubby is Kevin Flanagan, ring any bells??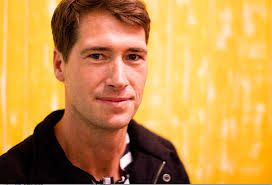 Kevin Flanagan was a basketball player with the Wildcats at the University of Arizona, before transferring to Arizona, Kevin Flanagan played with San Diego State and the University of San Diego.
Kevin Flanagan was born Kevin Thomas Flanagan on November 21, 1970 in Rancho Santa Fe in San Diego, California. Kevin graduated in 1994 with a BA in Business from the University of Arizona.
In 1995, Kevin Flanagan was director of International Marketing for Oakley, then in January, 1998 he was vice-president of marketing for the Broadband Interactive Group, in 2000 Kevin was VP of Marketing at Globe International Ltd.
Alex Flanagan's husband was the Group Show Director at Action Sports Retailer and VP Of Marketing at Reef in 2006, after 4 years working at Reef, Kevin left and co-founded The People's Movement with brother in-law Mark Wystrach a model, singer and boyfriend of the stunning model Alyssa Miller.
According to the People's movement website..
People's Movement (MOVMT) is an eco-hip footwear and accessory company that reduces single-use plastic pollution. He successfully positioned MOVMT as premium brand with national retail partners including Nordstrom, Urban Outfitters and Athleta. His deep customer insight, his relationships athletes/celebrities and his media connections (Nylon, Men's Heath, InStyle, ExtraTV, Glamor and People StyleWatch), has help drive consumer demand. Kevin's strong use of social media, SEO and contextual/re-marketing advertising has effectively spread the MOVMT message.
Kevin Flanagan and his stunning wife are feel extremely grateful with their achievements, and extremely blessed to be the parents of two beautiful daughters and a handsome son.
Follow Kevin Flanagan on Twitter here