Linda Holliday
Meet Linda Holliday, she is the NFL WAG currently dating the coach with the New England Patriots Bill Belichick, who divorce Debby Clark Belichick his wife of 28 years in 2006.
Bill Belichick has been an NFL coach for almost three decades. The first team he worked for was the Colts, he served as a special assistant in 1975; then joined the Lions in 1976 as their Assistant special teams' coach; , with the Broncos in 1978, as defensive assistant, and finally the team title in 1980 with the Giants, who in 1985 named him their defensive coordinator.
In 1991 Belichick became head coach of the Cleveland Browns; New England in 1996. He left the Patriots in 1997 and joined the New York Jets, before coming back to New England in 2000, where he has remained until this day.
Coach Belichick and Debbie Clark got married in 1975; from their marriage, three children were born; Brian and daughter Amanda Belichick a Wesleyan University graduate and current interim head women's lacrosse coach.
Sharon Shenocca
Debbie and Bill separated in 2004, eventually, they divorced in 2006. But, not before rumors about Belichick having an affair with Sharon Shenocca, the receptionist working with the Giants emerged.
48-year-old Sharon Shenocca aka Sharon Radigan met the famous coach in 1980; at that time she was married to Vincent Shenocca with whom she had children. Vincent said he intercepted envelopes containing $3,000 which Belichick send to his wife monthly starting in 2005; around the same time Vincent took away Sharon's credit cards and added that Sharon has committed adultery with William Belichick at various times and places presently unknown.
Belichick allegedly bought a four-bedroom townhouse for $2,225,000 in June 2006. The NY Post also reported that he paid for her vacations.
We didn't see or hear more of Sharon Shenocca after that; however, there was another blonde stunner who was seen with the Patriots coach.we are talking about Ms. Linda Holliday.
Linda Holliday.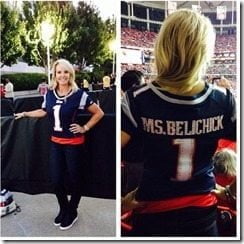 50-year-old Linda Kay Holliday from Jupiter, Florida; was once known as Linda Hess, Linda Corder, and Linda Greene. We found that at some point of her life she was related to a Dennis Hess, 58, from Georgia, Vaughn Corder, 55, from Georgia and Eugene Holliday, 60, from Arkansas.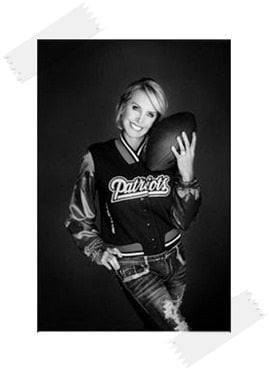 Someone told us that Linda Holiday's maiden name in Linda Greene, she was married to Mr. Hess with whom she had two beautiful daughters Ashley and Katrina Hess.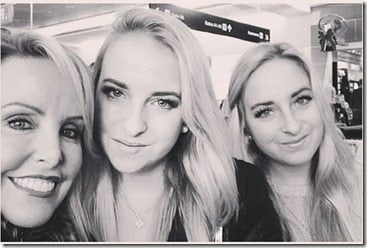 Linda Holliday two-time runner-up at the Mrs. Arkansas beauty pageant holds a B.S in radiography from Vanderbilt, where she graduated from in 1996. Subsequently ten years later, she created Blue Indigo Boutique;  her clothing store that went down for business three years later.
But 2009, was not entirely bad for Ms. Holliday because that same year she became a correspondent for WCVB-TV's Style Boston.
You can follow Bill Belichick's GF Linda Holliday on Twitter here, and find her on Instagram here.