Dani Rhodes 
Dani Rhodes; is the stunning girlfriend of NFL player TJ Watt. TJ is the new linebacker selected by the Pittsburgh Steelers and if the last name sounds familiar, that is because he is the younger brother of Houston Texans defensive end JJ Watt and Chargers' fullback player Derek Watt.
Dani's stud and the youngest son of Connie and John Watt was born on October 11, 1994, in Pewaukee, Wisconsin; where he attended Pewaukee. High School, before committing to play for the Badgers at the University of Wisconsin, majoring in retailing and consumer behavior.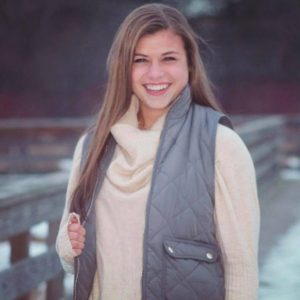 Pin
TJ's pretty lady Dani Rhodes is one of three children born to Dan and Deann Rhodes, she has two brothers;  Dylan and Drew. Ms. Rhodes a high honor roll student graduated from Waukesha West High School in her hometown of Waukesha, Wisconsin.
Nowadays, Dani is a forward soccer player for the Badgers at the University of Wisconsin.