Meet 33-year-old Lindsay Leetch, the wife of Ill State director of athletics Aaron Leetch. According to reports, her husband is one of seven passengers who were killed earlier today on a small plane that crashed near the Bloomington airport.
Aaron Leetch was deputy director of Athletics for external operations, he is one of two of Illinois State University staff members who lost their lives. He is survived by his wife and two children.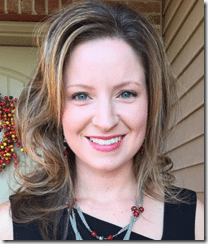 According to her Facebook page, Lindsay a mom of two lived with her husband in Normal, Illinois. She is an AdvoCare
Independent Distributor. You can read how she and her hubby became linked to AdvoCare here.
According to her LinkedIn, prior to AdvoCare she worked in Marketing and Advertising and was a Residential Property Manager at JSM Development. Lindsay attended Southeast Missouri State University, graduating in 2004 with a degree in BS, Interdisciplinary Studies (English, Education, Business). She also worked at Bank of America, Burwood Group Inc. and Pier 1 Imports.
A St. Louis native Lindsay and her husband got married on April 2, 2005.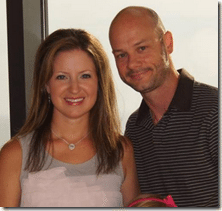 Lindsay is the mother of two children, daughters Avery and Emmersen.
Her husband of 10-years was on his way back from the NCAA basketball tournament in Indianapolis.
Our condolences to Lindsay her girls and the rest of her family.