Lindsay Duke
It is our honor to introduce to Lindsey Duke; she is the hot ex-girlfriend of Blake Bortles the amazing quarterback for the Jacksonville Jaguars he also played college football with the Knights of the University of Central Florida!
6'5″ Blake Bortles was born December 16, 1991, in Oviedo, Florida; to Rob and Suzy Bortles. He met her stunning girlfriend Lindsey Duke in high school. Bortles is a junior at the University of Central Florida where he is pursuing his major in interpersonal/organizational communication.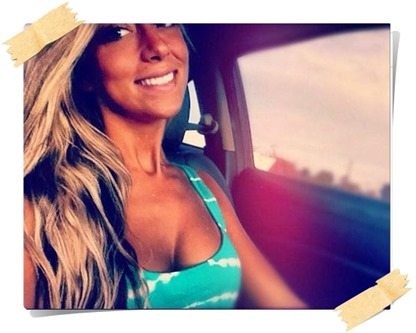 Pretty Lindsey Taylor Duke was born on November 13, 1991, in Maitland, Florida to Craig Duke; Lindsey has one brother Kyle. Her parents divorced and Mr. Duke then tied the knot to Lindsey's stepmom Sultana.
Ms. Duke has been dating Bortles since 2009, they graduated from Oviedo High School in 2010. She and her fab beau are now attending at the University of Central Florida, both will be graduating in 2014! Lindsey Duke worked at Bonfire's Bar & Grill and now at the Buffalo Wild Wings in Casselberry, Florida.
In 2013, Lindsey showed her curvy body for aXis Magazine. She was arrested for DUI on October 5th, 2013 in Orlando, FL.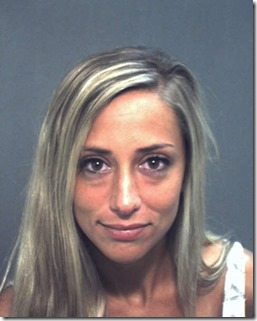 And still, in that DUI mugshot Lindsey looks pretty hot, however, our favorite photos of her are the one of her in a teeny, tiny bikini.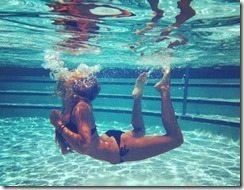 You can follow Blake Bortles' gal Lindsey Duke on Twitter here.
Unfortunately, it seems that Blake and Lindsey are no longer dating. The news about their split was first reported in November 2014. He doesn't seem to be dating anyone at the moment and it looks like Lindsey is single as well, although she might have dated The Bachelor Ben Higgins.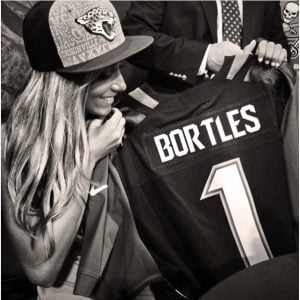 More photos below