Lorraine Fox
Meet Mrs. Lorraine Fox; she is the beautiful, caring and proud mother of De'Aaron Fox. Her boy is a point guard player with the Kentucky Wildcats at the University of Kentucky.
Lorraine and her husband  Aaron Fox welcomed their son De'Aaron Fox on December 20, 1997, in New Orleans, Louisiana.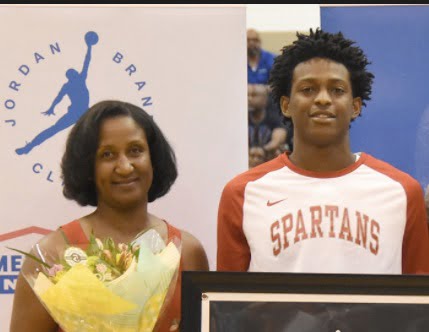 They soon relocated to  Texas where D'Aaron attended Cypress Lakes High School. While in high school, received scholarship offers from  LSU, Kansas, and Louisville, but at the end, he committed to the University of Kentucky.
Related Story: De'Aaron Fox Wife Recee Caldwell
Lorraine and Aaron are former athletes, Mrs. Fox born Lorraine Harris played basketball at the University of Arkansas-Little Rock  UALR, from 1986 to 1988.
She held a free throw percentage of 928, with the UALR Trojans. Lorraine met Aaron a football player at Fort Hayes State University in Kansas when they were at East Mississippi Junior College in Scooba, Mississippi.
In addition to De'Aaron, Lorraine Fox is the proud momma to her older son Quentin, five years older than De'Aaron.
Read: Malik Monk's Mother Jacaynlene Monk