Jacaynlene Monk
Jacaynlene Monk is the proud and loving mother of college basketball star, Malik Monk, the shooting guard for the Sacramento Kings. Monk previously played for Los Angeles Lakers and the Charlotte Hornets and college basketball for the Kentucky Wildcats.
Malik Monk NBA Career
Jacaynlene's son declared the NBA draft in April 2017, under coach John Calipari, after a stellar freshman season at Kentucky.
The Hornets selected him in the first round (11th overall) in the 2017 NBA Draft.
He signed his rookie-level contract with the Hornets on July 2, 2017.
On February 26, 2020, the Charlotte Hornets announced they suspended Malik indefinitely for violating the NBA's substance use policy.
Malik Monk signed with the Los Angeles Lakers on August 6, 2021.
On July 6, 2022, Monk signed with the Sacramento Kings.
Malik Monk Contract and Salary
On July 6, 2022, Malik Monk signed a two-year, $19 million contract with the Sacramento Kings. The deal included a $19,418 million guarantee and an annual salary of $9.7 million.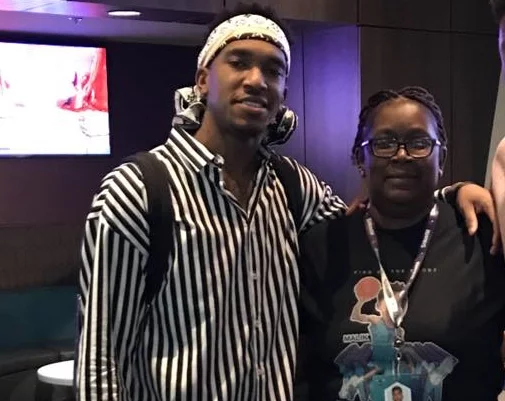 July 2, 2017: Malik Monk s

igned a four-year, $15.73 million rookie-level contract with Charlotte Hornets.

October 30, 2018: The

Charlotte  Hornets exercised the $4.03 million option of Malik's contract for the 2019-20 season.

August 6, 2021: Malik s

igned a one-year, $1.79 million contract with Los Angeles Lakers.
Malik Monk Mother
Jacaynlene Monk, is also the mother of Malik's older brother, Marcus Monk. She welcomed her son Marcus on April 26, 1986; he is also an athlete. Marcus Monk played football for the University of Arkansas, where he was a wide receiver for then-head coach Houston Nutt from 2004-07. Marcus also played basketball during his college career.
He was later an NFL wide receiver of the Chicago Bears. Marcus also played with the New York Giants and the Carolina Panthers.
Jacaynlene Monk and Michael Scales welcomed son, Malik, 12 years later on February 4, 1998. The Jonesboro, Arkansas native enjoyed a stellar high school career at Bentonville High School in Bentonville, Arkansas.
As a senior, he averaged 28.6 points per game and 7.6 rebounds per game. Monk was a consensus five-star prospect, being ranked a five-star player by the four main recruiting services Rivals, ESPN, Scout, and 247 Sports.
In 2015, Malik announced he had committed to attend the University of Kentucky. He had an outstanding freshman season with the Wildcats. He averaged 19.8 points per game on 45 percent shooting, including 39.7 percent from beyond the arc.
Monk made a name for himself only three games into his college career when he scored 23 points in a 69-48 win over the then-No. 13 Michigan State Spartans on Nov. 15. He also dropped 24 points in the Wildcats' Dec. 3 loss to the UCLA Bruins.
And who could forget his signature performance, which came in Kentucky's 103-100 victory over the North Carolina Tar Heels—one of the best games during the 2016-17 regular season! The freshman scored 47 points, his three-pointer with 19 seconds remaining the decisive blow.
Malik has stated that the two most influential people are his mother and brother.
I want to thank my family, in Arkansas, who raised me.

And when I say family, I mostly mean my mother, Jackie, and my brother, Marcus.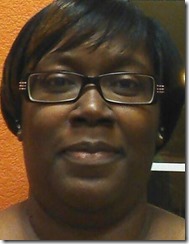 Talking about his brother he said he's been a mentor, a father figure, a big brother, a friend.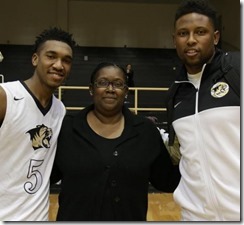 In 2013, Jacaynlene Monk and Malik made the move to Northwest Arkansas after she paid Marcus a visit. They found a home in the Bentonville area, where she still lives.
Prior to the move, Jacaynlene Monk had worked in the East Poinsett County School District, where she made $14,649 over a 178-day contract for the 2012-13 school year, according to school's classified contracts. She had looked for work elsewhere but was unsuccessful.
Jacaynlene Monk who goes by Jackie is originally from Lepanto, Arkansas, she was born on May 22, 1969. Mrs. Monk attended East Poinsett Co. High School; since August 2014, she has been working at the Bradford House Care Center.
You can check the proud mama of two-star athletes on Facebook here.
Malik Monk Wife
Malik Monk is not married, he doesn't have a wife and no children either.
Malik Monk Girlfriend
It has been reported that  Malik Monk is dating Australian singer Iggy Azalea. News about Malik Monk and Azalea's relationship started early in 2022.