Meet Pretty Recee Caldwell; she is the loving and amazing wife of  NBA player De'Aaron Fox, the 6'3 point guard currently playing for the Sacramento Kings. De'Aaron Fox previously played college basketball for the Kentucky Wildcats men's basketball team at the University of Kentucky under head coach John Calipari.
De'Aaron Fox Family
De'Aaron Fox was born on December 20, 1997, in New Orleans, Louisiana; he is one of two children of Lorraine Harris Fox and her husband, Aaron Fox, also proud parents to their son Quentin Fox.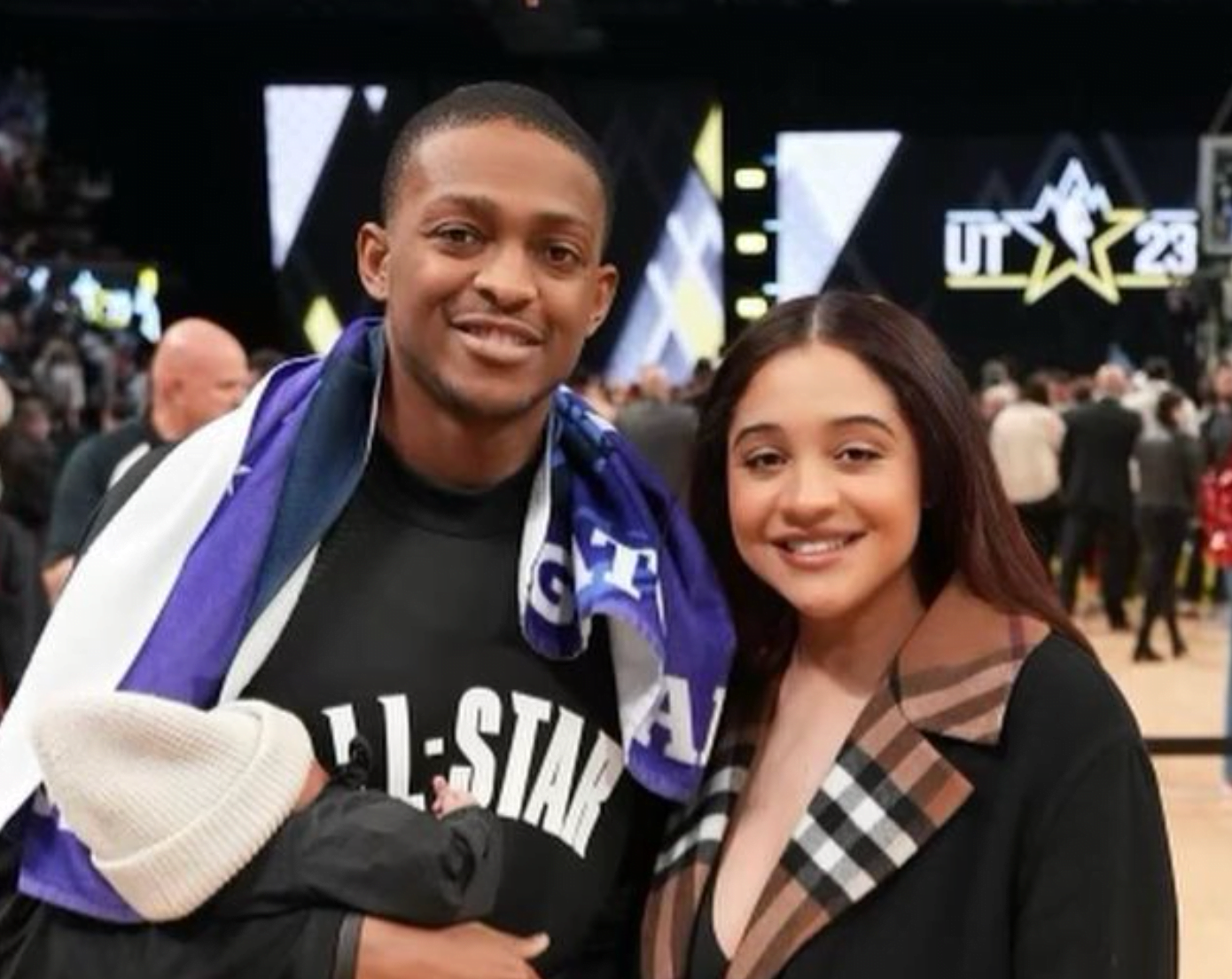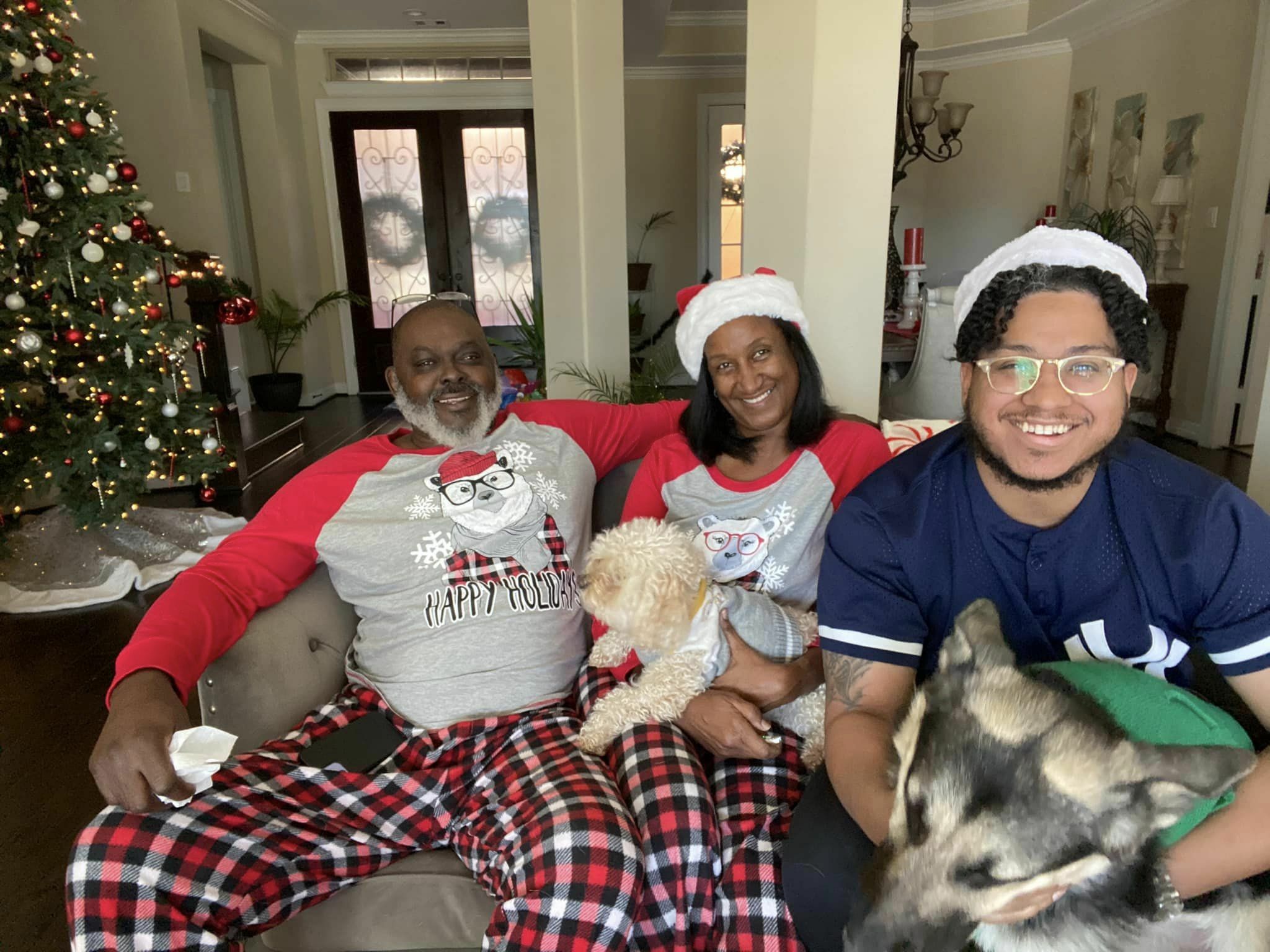 Mr. and Mrs. Fox met when they were at East Mississippi Junior College in Scooba, Mississippi. Lorraine (b. Jan. 1967), a former basketball player at the University of Arkansas at Little Rock, was 33 years old in March 2000 when she was diagnosed after feeling a lump in her breast and a biopsy showing it was cancerous; the diagnosis hit her harder, her sister had died from breast cancer three years earlier, and Lorraine adopted her sister's 5-year old son.
"I paused and then cried for a little bit. I realized I had a 2-year-old (De'Aaron) and my nephew who was 5-and-a-half at the time," Ms. Harris-Fox added. My sister had passed away from breast cancer in 1997. My nephew lost one mom and I wasn't going to let him lose another mom."
"My first initial thoughts when I was diagnosed was that I have to do everything I can to fight this because my nephew has already lost one mom from this battle,' " Harris-Fox said. "The initial feeling was fear, when you get the call from your doctor confirming that you have breast cancer. For me, it was fear and scared and crying, and then a couple of minutes after that was when I started the process of what do I do next. Cause I gotta fight so I can be here for these two boys."
She underwent surgery, three rounds of chemo, and 40 rounds of radiation, followed by maintenance, blood work and scans, thank God, Lorraine is now cancer free.
De'Aaron's dad, Aaron Fox (b. March 1966) a gifted athlete, played college football at Fort Hays State University.
"I remember vividly a game where he scored 50 points, and I walked over like, 'Man, he did that. He brought us back,'" Olatunbosum told Philly.com. "[Aaron Fox] was like, 'No. No.' He was upset, and he just scored 50! We got back to the school and get off the bus, and De'Aaron is in there shooting free throws."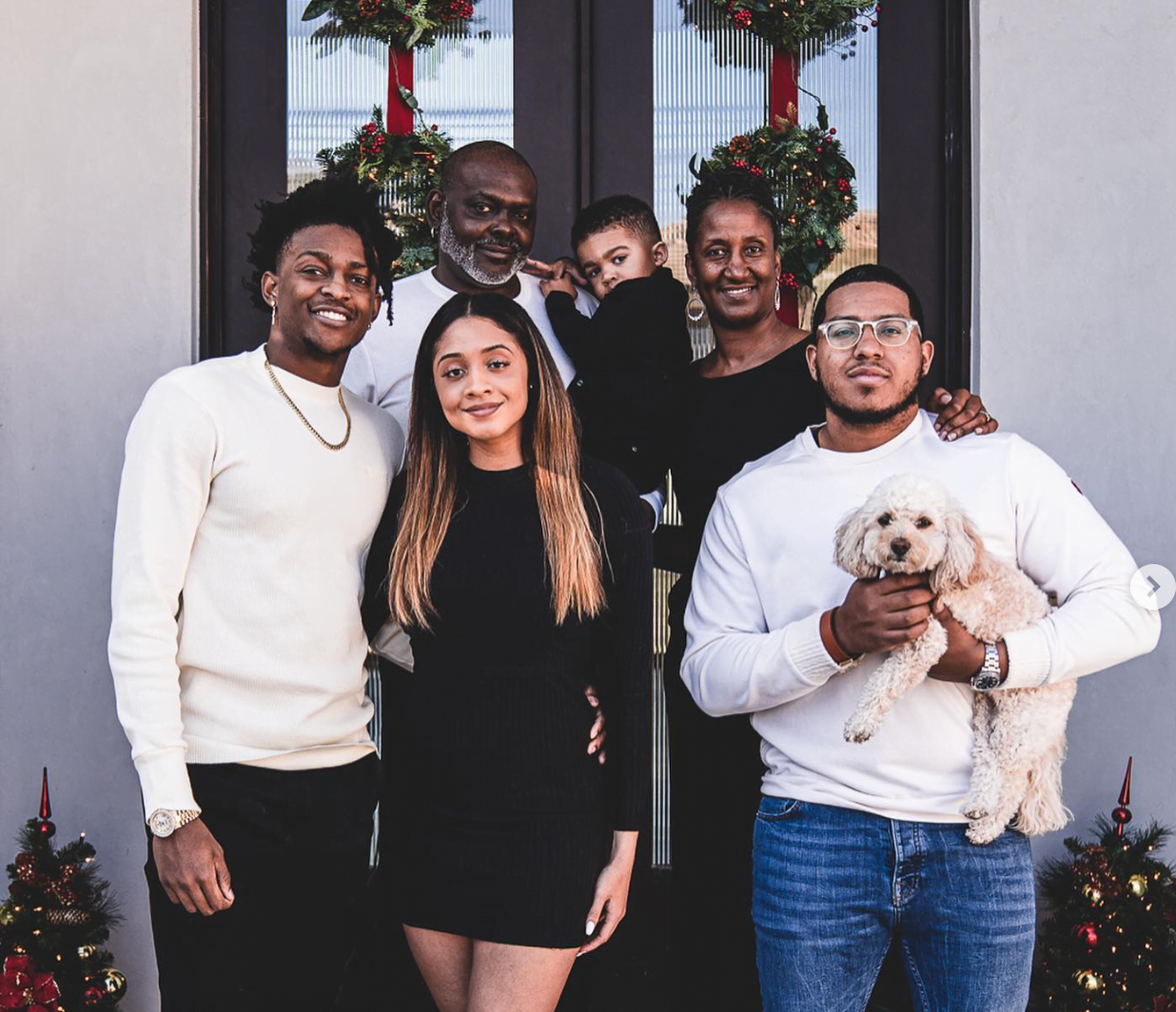 De'Aaron Fox's brother Quentin older by five years, is also an athlete, started playing basketball with his younger and famous brother with something that looks like a basketball but really wasn't.
She recalls a day shortly before his second birthday, when they went to his grandmother's house for Thanksgiving. His older brother by five years, Quentin, had already started playing basketball. De'Aaron saw one of those plastic pumpkin buckets left over from storing Halloween candy. To him, the orange sphere with black markings looked familiar.
He carried the pumpkin around all day long, shooting it as if it were his older brother's basketball. It was just hilarious," Lorraine Fox says. "It was like, 'OK, son, that's not a basketball.
De'Aaron Fox College
On November 12, 2015, De'Aaron Fox announced his intention to commit to the University of Kentucky. He also received scholarship offers from LSU, Kansas, and Louisville.
During his first and only year with the Kentucky Wildcats, in 36 games Fox recorded 601 points, 154 assists, averaging 16.7 points per game, 4.6 assists, and 3.4 rebounds.
De'Aaron announced he was declaring to the draft, forgoing his last three years of college eligibility on April 3, 2017.
De'Aaron Fox NBA Career
 June 22, 2017: De'Aaron Fox was selected by the Sacramento Kings in the first round, the fifth overall selection in the 2017 NBA draft.
July 8, 2017: He signed his rookie scale contract with the Sacramento Kings.
October 2, 2017: Foc made his pre-season debut against the San Antonio  Spurs.
October 18, 2017, he made his regular season debut against the Houston Rockets.
November 25, 2020: De'Aaron Fox signed a contract extension with Sacramento.
February 8, 2021: He was named Western Conference Player of the Week.
March 29, 2021: He was named Western Conference Player of the Week for the second time.
November 21, 2022: He was named Western Conference Player of the Week for the third time.
February 10, 2023: De'Aaron was named an All-Star.
De'Aaron Fox Contract and Salary
On November 25, 2020, De'Aaron Fox signed a five-year, $163 million contract extension with the Sacramento Kings. Fox earns an annual salary of $32.6 million.
On July 7, 2017: De'Aaron signed a four-year, $24.57 million rookie scale contract with the Kings. 
De'Aaron Fox Wife
After a two year engagement, De'Aaron Fox and longtime girlfriend Recee Caldwell got married on August 6, 2022, in Malibu, California.
View this post on Instagram
The lovely couple dated for several years before Fox eventually asked her to marry him on September 10, 2020.
De'Aaron Fox Recee Caldwell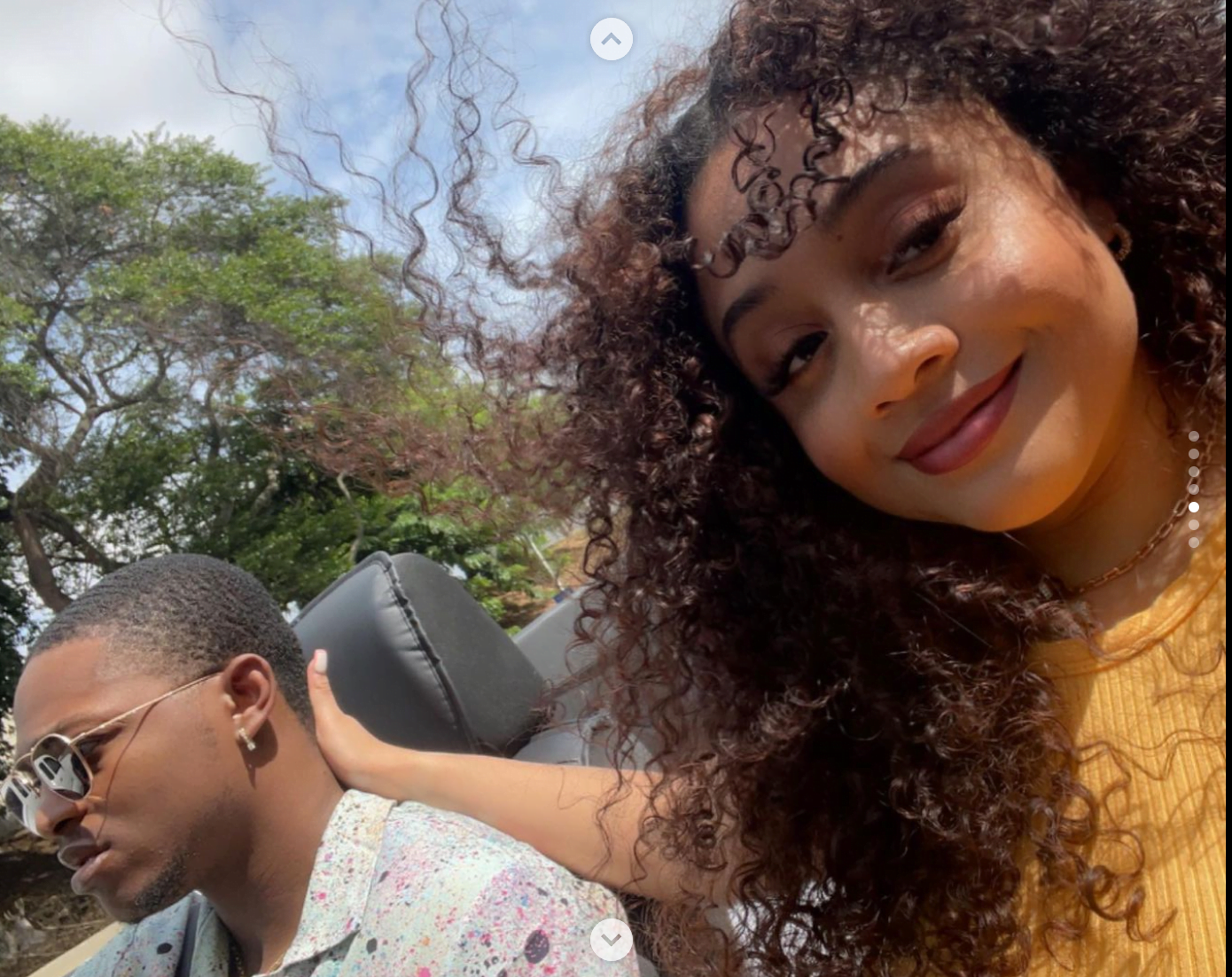 5'9 Recee Caldwell was born in Helmet, California on September 9, 1996. She is one of two daughter of Ray and Alba Caldwell, also parents to Recee's little sister Desiree Caldwell, a 5'8 guard with the Trojans at the University of Southern California.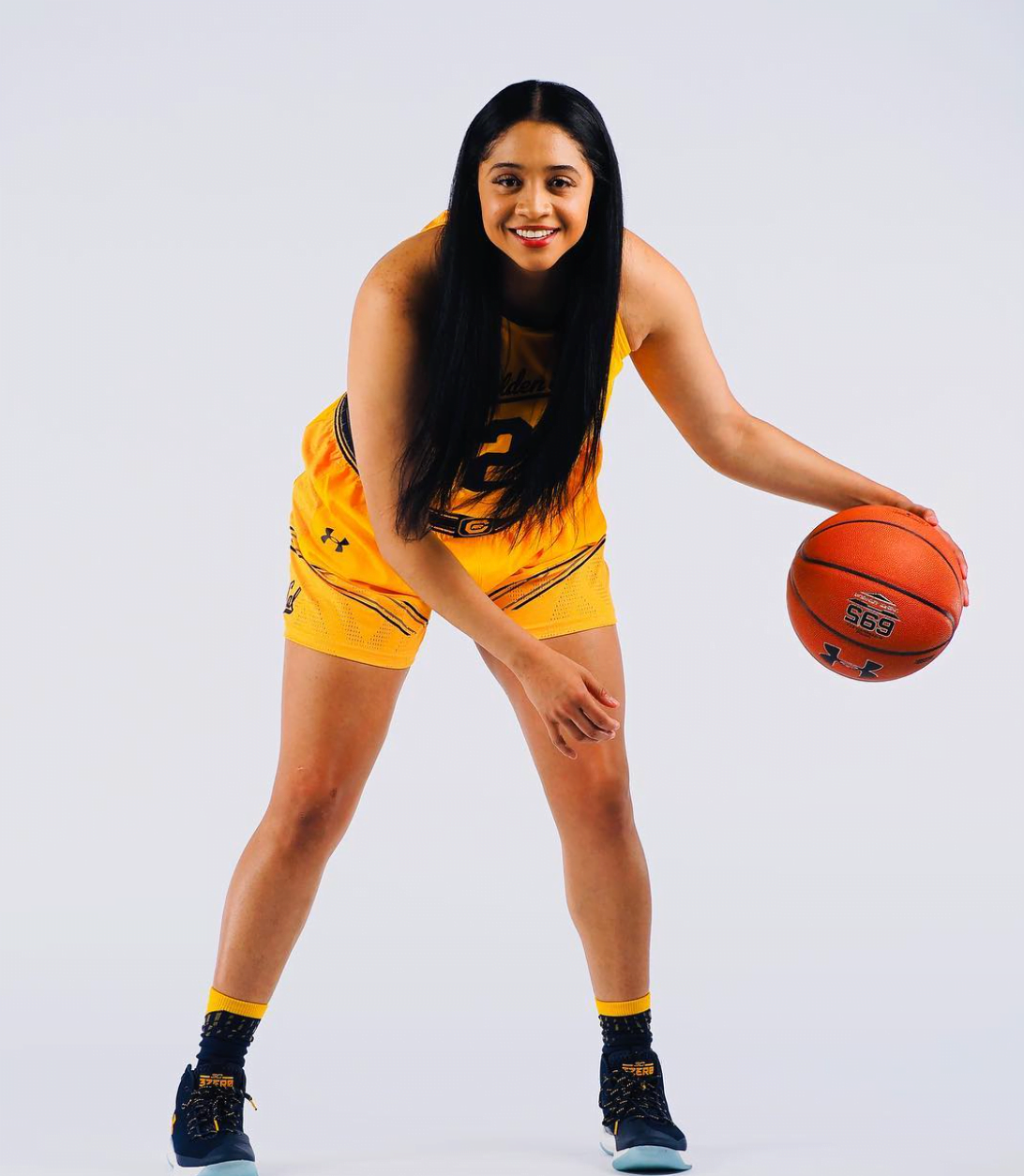 Recee Caldwell was homeschooled before attending UCLA and later Texas Tech. At UCLA, she averaged 6.9 points, 2 rebounds and 2.5 assists per game. She was forced to sit for the 2015-16 season at Texas Tech due to NCAA transfer rules.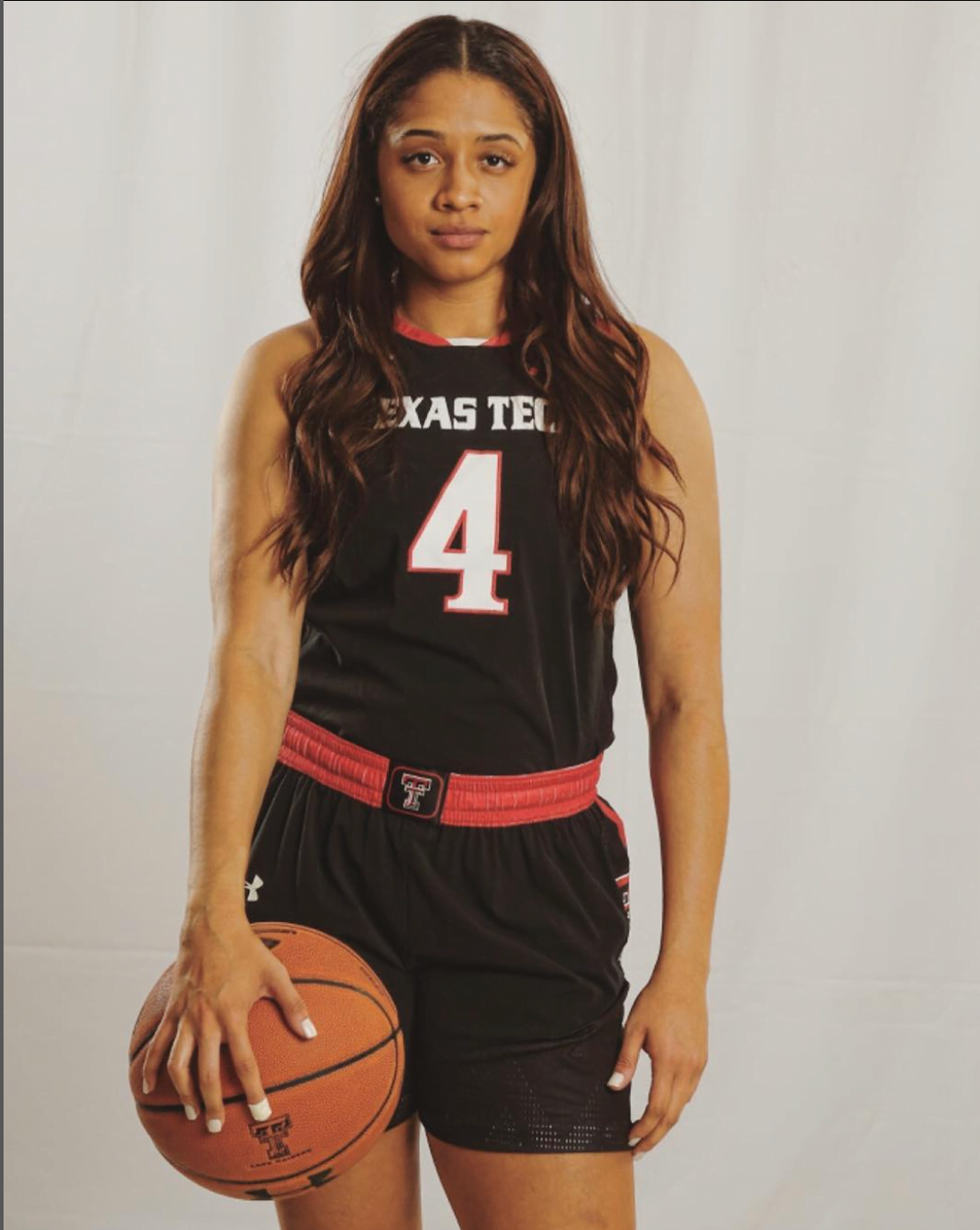 Her sophomore year, in 31 games all stats with Texas, Recee averaged 34.1 minutes, 14.5 points, 4.5 assists, 2.8 rebounds. Her sophomore year, with the Lady Raiders, she averaged 34.4 minutes, a team-leading 10.7 points and shot 32.7 percent.
De'Aaron Fox Children
De'Aaron Fox and his wife Recee Caldwell welcomed their beautiful son Reign on February 3, 2023, in Houston, Texas.
View this post on Instagram