Pretty Mrs. Amy Fickell is the amazing and loving wife of college football coach Luke Fickell, head coach for the Cincinnati Bearcats Football. Coach Fickell played college football at Ohio State and later played for the New Orleans Saints.
GOLF PARTNER
THE LARGEST GOLF CHAIN STORE IN THE WORLD
MAKING GOLF A SPORT FOR EVERYONE.
Luke Fickell Parents
Coach Luke Fickell is the son of Sharon and Patrick "Pat" Raymond Fickell, ages 71 and 72, respectively. Luke has two siblings, brother Michael (b. September 9. 1977) and sister Leah (b. April 16, 1975).
Sharon Fickell was a beautician while his dad Pat worked in a railroad yard before serving in the Vietnam War. Back when the opportunity for Luke to go to USC came knocking on his door, his mom Sharon said an interesting wrestling analogy regarding her son's thoughts about USC.
"Good wrestlers have tunnel vision … They can block out everything around them and just see what's in front of them. That's how he is. He sets himself on a mission, and I don't think he'll leave it until he's done what he's set out to do. Who knows? He could be getting to that."
Wrestling was something Luke Fickell excelled at back in high school; he started training with his uncle Wayne Hiles; Luke began wrestling at age 7, with his uncle, his momma Sharon Fickell dropped him off at Bishop Watterson high when his uncle coached. Luke Fickell had everything he needed to be an Olympic medalist, but he chose football instead.
Pin
Luke Fickell's brother Mike Fickell now married to his wife Monica, mother of his five kiddos, graduated from St Francis De Sales High and the University of Pennsylvania, where he was an All-American wrestler. He is the co-founder and CIO of FC Wealth Solutions.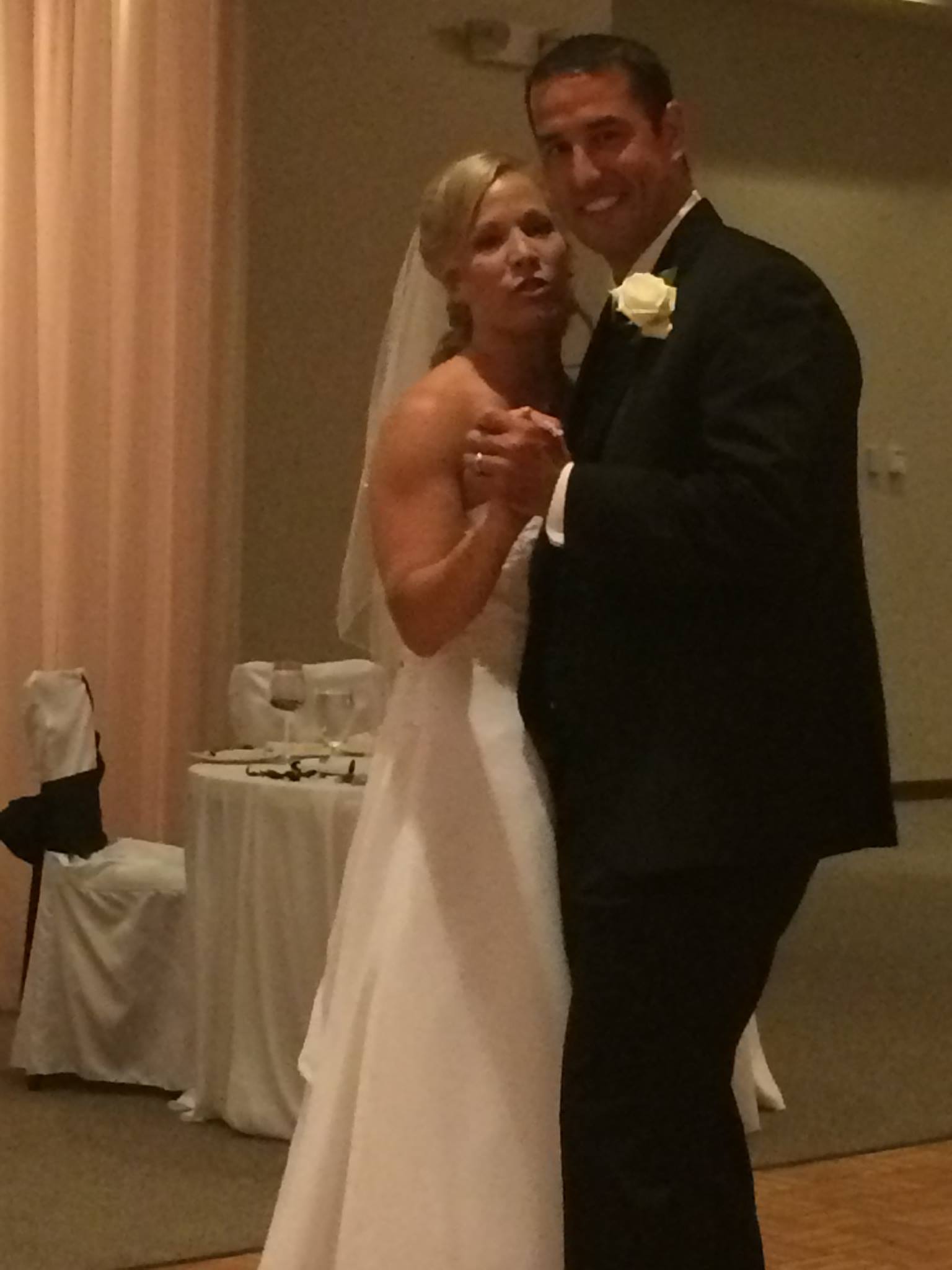 Pin
Leah Fickell is now married to Brian Costello, father of her beautiful daughter. Leah is the Assistant principal at Theodore Roosevelt High School.
Luke Fickell College
Luke Fickell attended St. Francis DeSales High School before committing to Ohio State in 1992; he redshirted his first year and started in 50 games his sophomore year. He suffered a torn pectoral muscle but recovered in time to start at the 1997 Rose Bowl against Arizona State. The Buckeyes finished that season 11-1, and Fickell ended his college career with  212 total tackles, including 26 tackles-for-loss and six sacks.
Luke Fickell NFL
He signed a deal as an undrafted free agent with the New Orleans Saints in 1997; unfortunately, he tore his ACL, was placed on injured reserved, and was out for the rest of the season; the Saints released later that year.
Luke Fickell Heigh, Weight
Luke Fickell stands at 6'4 (1.96 m) and weighs 245 lbs. (11.13 kg).
Luke Fickell Coaching Career
After being released by the New Orleans Saints as a graduate assistant at Ohio State, Coach Fickell started his career. In 2000, joined the coaching staff at the University of Akron as their defensive line coach.
In 2002, he returned to Ohio State as the Buckeyes' new special teams coordinator; he was promoted to linebackers coach two years later. In 2005, he was named co-defensive coordinator and his linebackers coaching position; in 2011, following a coaching scandal involving head coach Jim Tressel, Luke Fickell was named interim head coach.
He returned to coaching linebackers and co-defensive coordinator in 2012 when the Buckeyes hired Urban Meyer.
The Cincinnati Bearcats announced Luke Fickell had been hired as their new head coach on December 10, 2016.
Luke Fickell Coaching Record
Coach Luke Fickell's coaching record at Cincinnati is 48-14; overall coaching record is 54-21.
He has been voted AAC Coach of the Year three times, 2018, 2020, 2021.
2010 AFCA Assistant Coach of the Year.
2021 AFCA Coach of the Year.
2019  AAC East Division Champions.
2020, 2021 AAC Championship Game Champs.
Luke Fickell Net Worth
It is believed head coach Luke Fickell has a net worth estimated at $1.5 million.
Luke Fickell House Indian Hill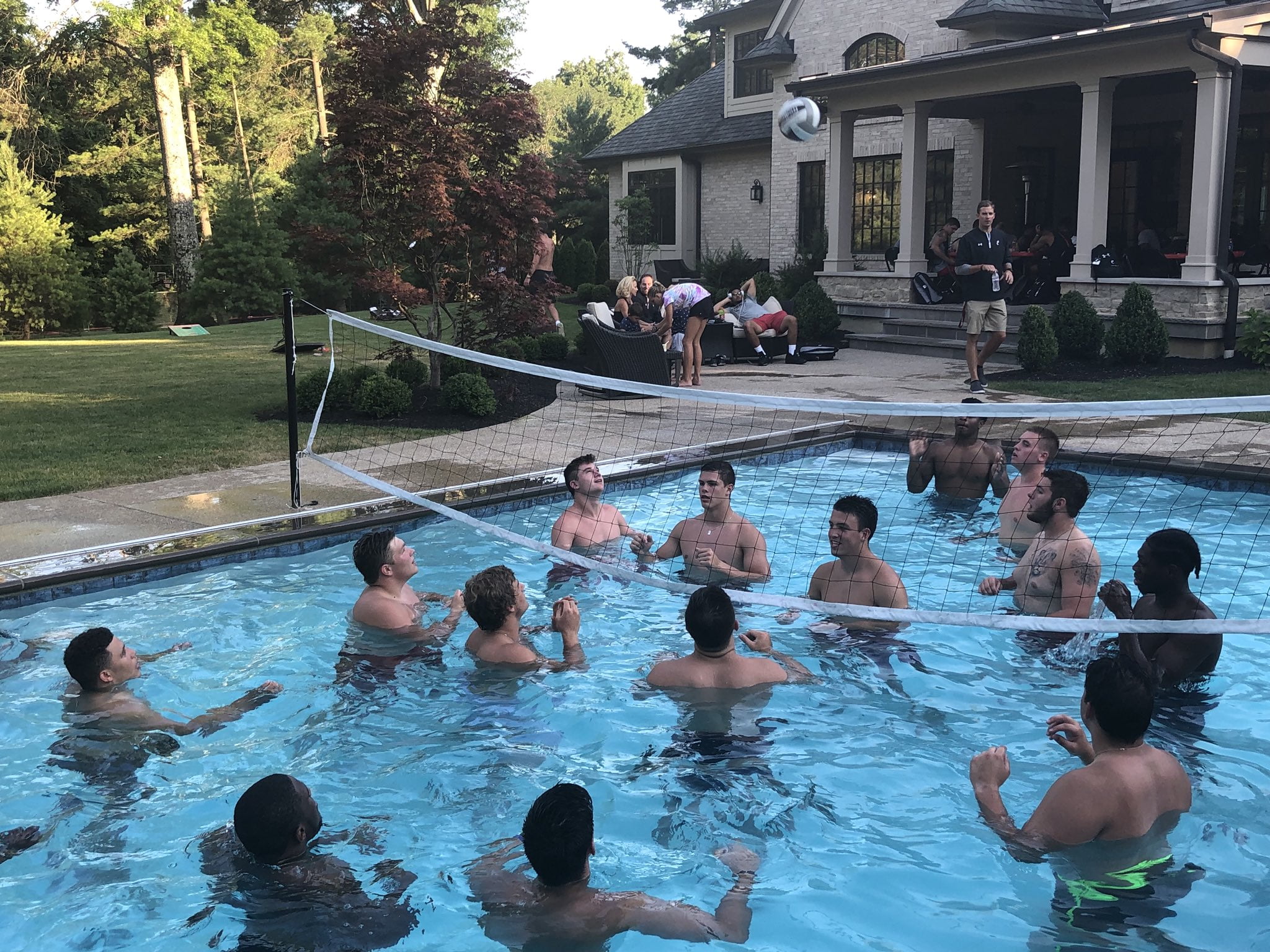 Pin
Coach Fickell's house at Indian Hill is located at Luke Fickell's three-acres Indian Hill house is situated at 5220 Stone Barn R. The 9,535 square feet home features four beds, 7.5 baths, master bedroom with a sitting room, private study, kids loft, gourmet kit, wine cellar, media room, pool house, covered porch, basketball court, a barn, five-car garage.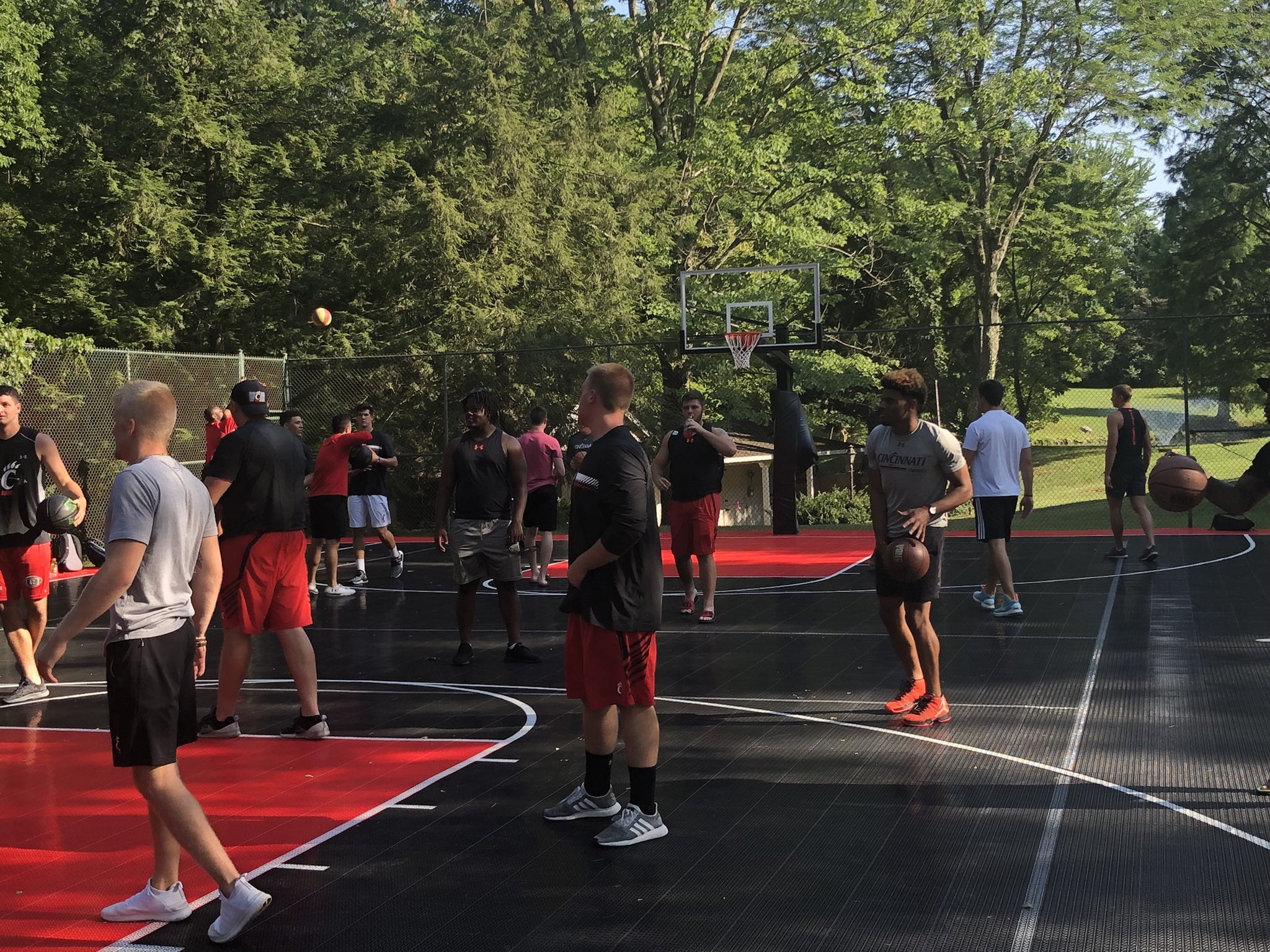 Pin
"Oh my god. It was unbelievable," said Bearcats freshman quarterback Brady Lichtenberg. "We walked back there, and I was already amazed at the house itself, and then you see the outdoor basketball court and this barn right next to it, and I'm like, 'What the heck is going on right now?' Then when you walk in the barn, there are nice tables set up for everyone to eat, but there are also basketball hoops inside the barn. He's got a nice setup over there for sure."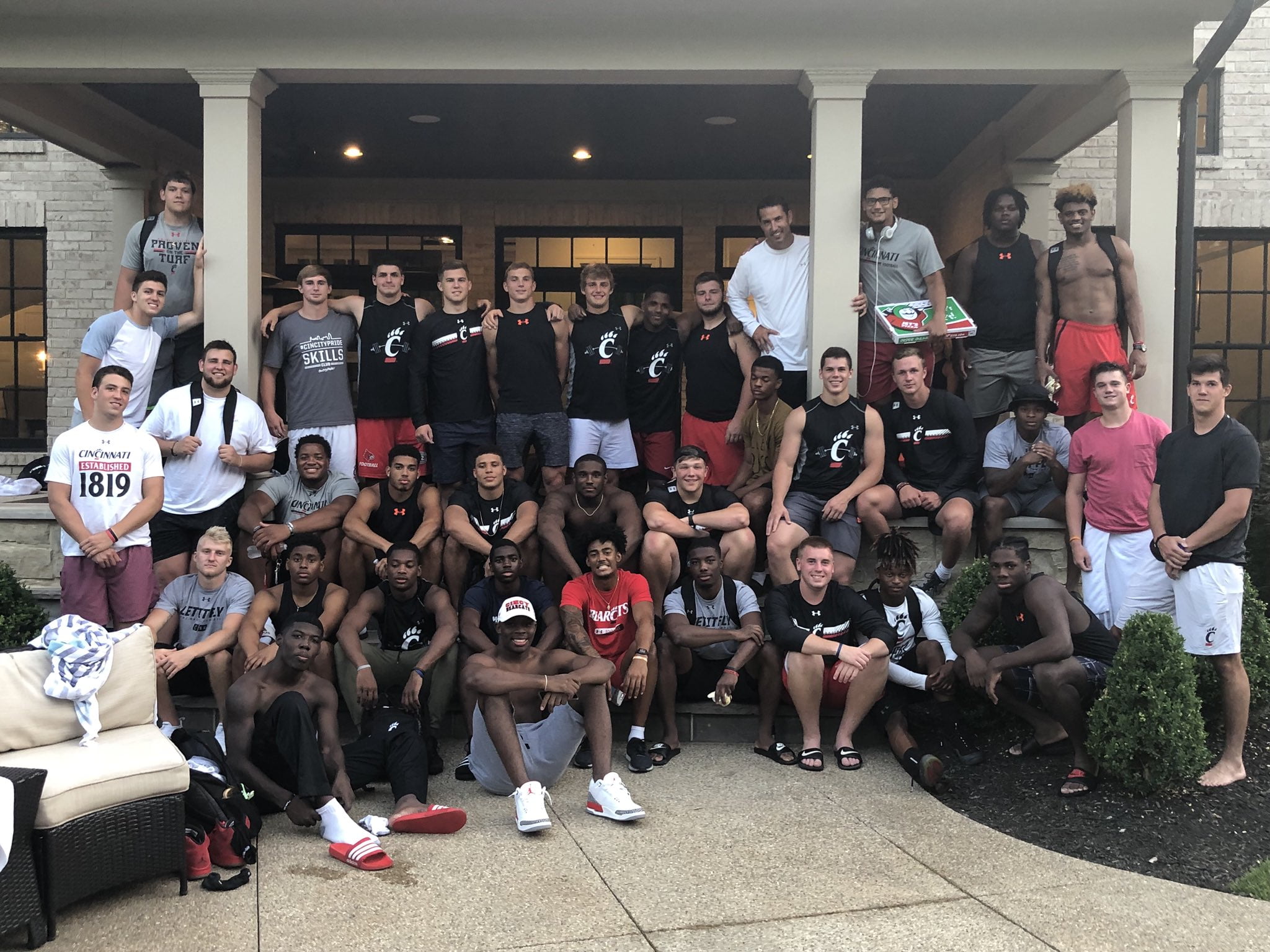 Pin
According to Redfin, he purchased his Indian Hill house in April 2017 for $2,886,626.
Luke Fickell Salary
Coach Luke Fickell's annual salary at the University of Cincinnati is $3.4 million.
Luke Fickell Contract
On August 25, 2020, Luke Fickell agreed to a contract extension with the Bearcats to keep him in Cincinnati until 2016. The $3.4 million deal included incentives, like $250,000 if the Bearcats reach the College Football Playoff, the New Year's Six Bowl, and $50,000 bonuses for a top-25 finish, a regular-season AAC title, and an AAC championship game victory, according to ESPN.
Luke Fickell Wife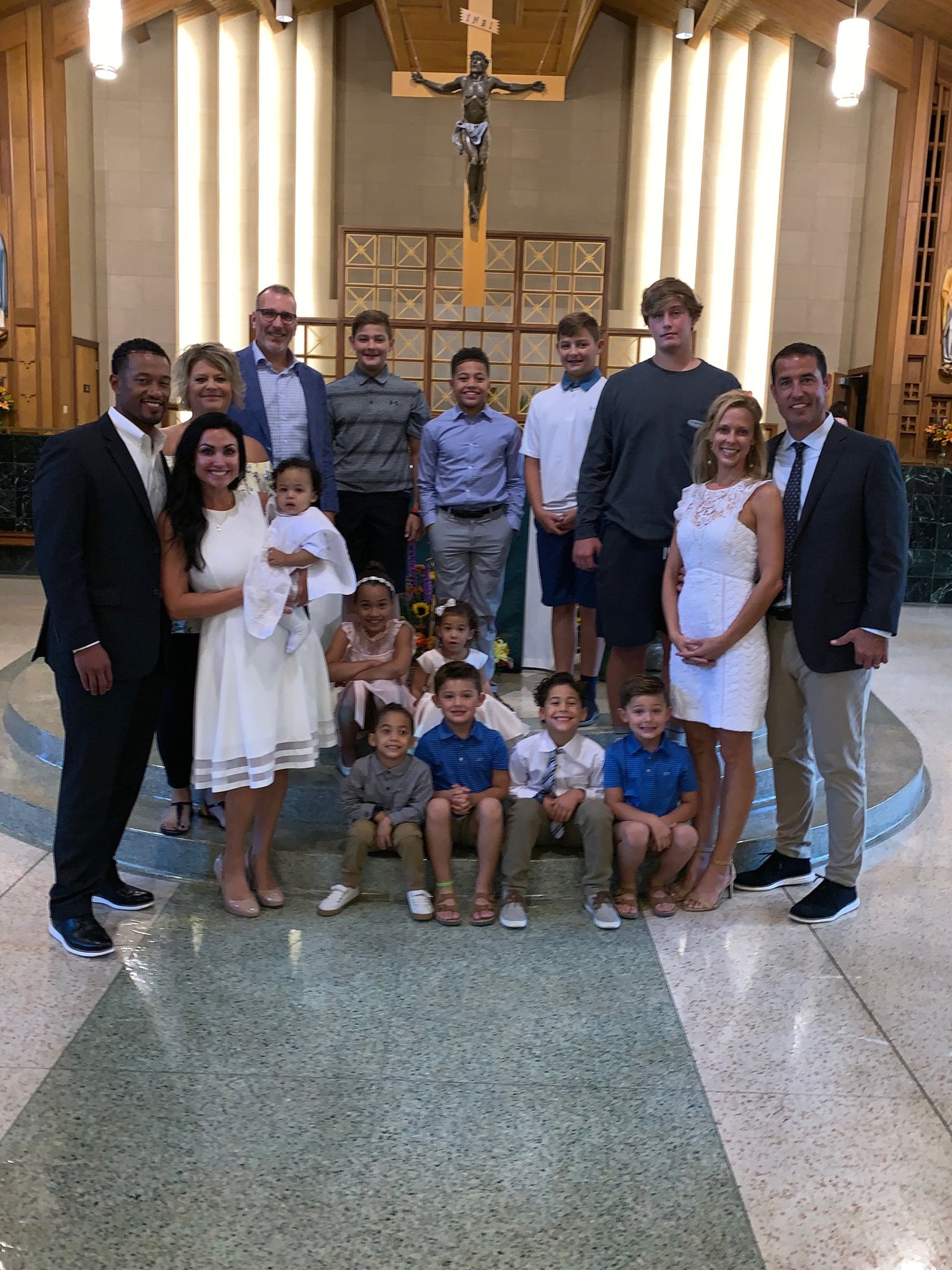 Pin
Luke Fickell & his wife Amy Fickell were college sweethearts; their love story goes way back to Amy's high school years when she met Luke; football was not a top priority for him; as a matter of fact, he wanted to be an eye doctor.
Luke spent time at her house because one of his best friends, Buckeyes' starting QB Bobby Hoying was dating Amy's sister Jill, Hoying, but nothing happened back then, both Amy and Luke were dating different people, but things were different during Amy's sophomore year at Ohio State. You should know Hoying ad Amy Fickell's sister Jill are now married.
They started dating in 1996; Amy was attending Ohio State; after a couple of years of dating, Luke finally proposed, just in time before he went back to Ohio State as the Buckeyes' graduate assistant.
After getting their marriage license from Franklin County on June 27, 2000, they got married on June 30, 2000, and have since welcomed six children, included two pairs of twins sons.
Amy Fickell
Amy Fickell was born Amy Joyce Goecke on March 16, 1976, in Spencerville, Ohio. She is one of ten children born to Ken and Joyce Goecke (nee. Recker). Her six brothers, all former high school football players are Jeffrey, Steven, Mark, John, Thomas, and Matthew Goecke; her sisters are Jill Goecke Hoyin, Jennifer Goecke MacDonald, and Victoria Goecke Nourse.
Amy Fickell, a former cheerleader, attended Spencerville High School before attending Ohio State, where she graduated in 1999 from Ohio State with a degree in physical therapy.
Since the June 2000 nuptials, Amy and Luke Fickell have been blessed with six children, Landon born in 2002, Luca born in 2005; twins Ashton twins Aydon born in 2007; and second twins Laykon and Lucian, born in 2014.
Luke Fickell Son Moeller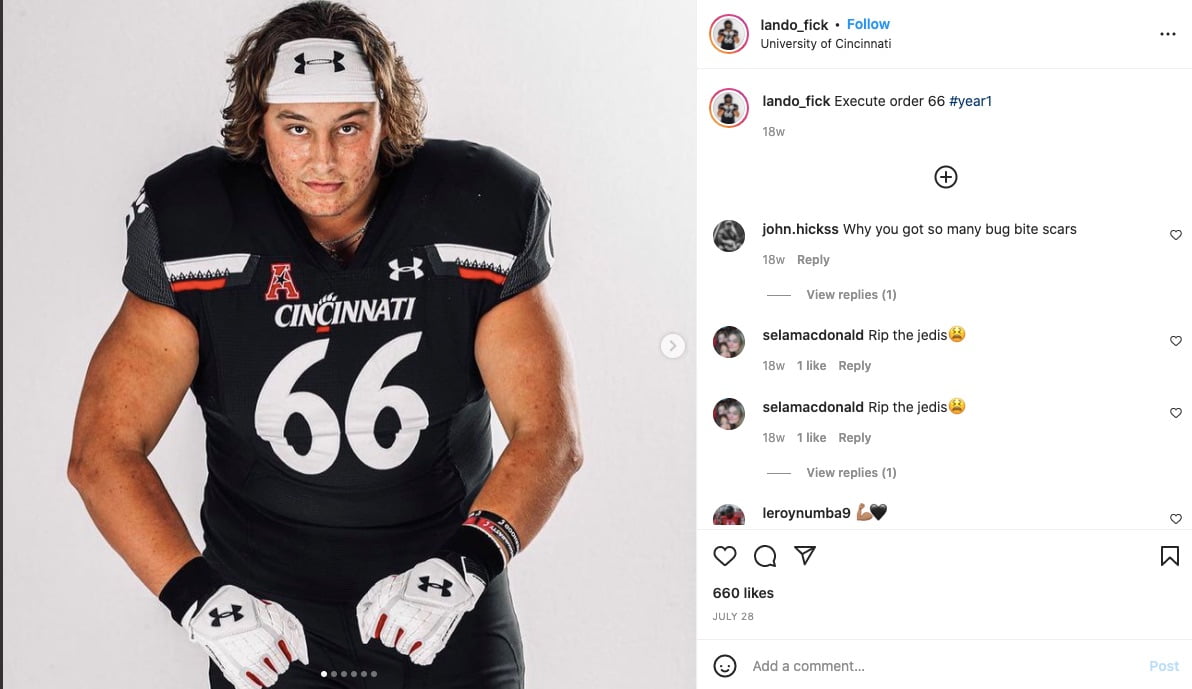 Pin
Luke Fickell's son Landon graduated from Moeller High School in 2020. 6-4/ 290 Lbs Landon Fickell is an offensive lineman with the Bearcats at the University of Cincinnati. Landon was ranked as one of the Top-50 offensive linemen in Ohio, voted 2000 GCL Co-Offensive Lineman of the Year.
Related Story: Desmond Ridder GF Claire Cornett