You all want to know if the talented Madison Keys is dating anyone at the moment, right? Is she single perhaps? Maybe she is awesome at keeping her romantic life clear of the public eye? If Madison Keys is dating, the question is, Is Keys dating a guy or a girl? I think we found the answer to that one; check it out!
She is the daughter of attorneys Rick and Christine and has three siblings: Sydney, Montana, and Hunter. On social media, she describes herself as "Tennis player. Sister. Daughter. Friend. Specialize in sarcasm." She also reveals she is a Saints fan and a dog owner.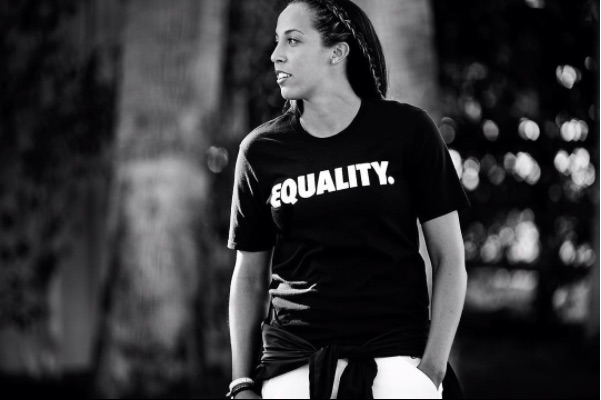 Pin
Keys not only makes headlines for her play but also for her comments about being bi-racial, In an interview with The New York Times, Keys was asked if she saw the significance in being a young African-American taking on the Williams sisters at the Australian Open. She revealed that she does not identify herself as African-American (or white).
With all the attention surrounding her, we wonder if he is currently in a relationship but the answer to that is still unknown, either she keeps her special someone very private or she's single.
Girlfriend?
We did find out the lovely brunette is a clear supporter of the LGBTQ community and has her social media network accounts plastered with images of and her girlfriends having fun, but no sign of a male around and there's no report on a past boyfriend either. That could mean many things, she's into girls, she hasn't found Mr. Right or you know, she's into girls and has more fun with them.
Surely her support to the LGBTQ doesn't necessarily mean she is gay; however, these photos probably suggest that Madison is gay and that she is dating English tennis player Laura Robson, who like Madison is an LGBTQ supporter.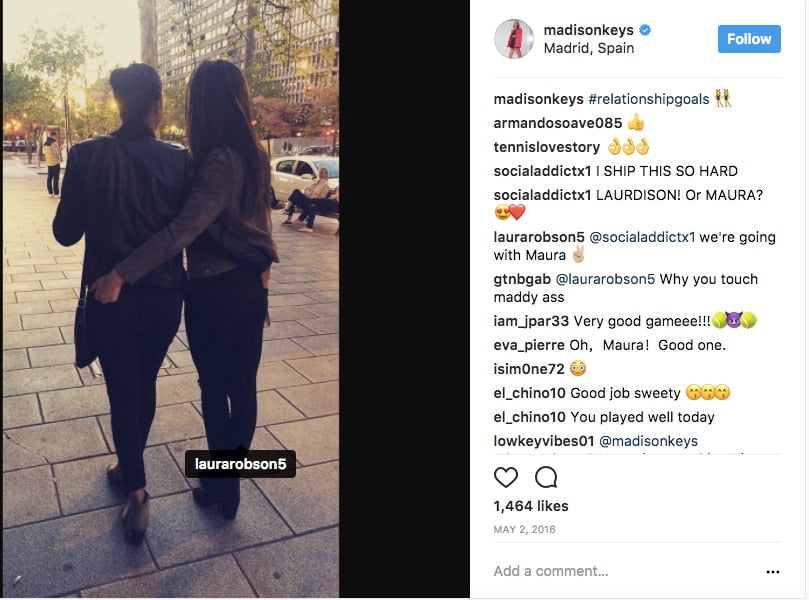 Pin
And this one posted recently by Laura.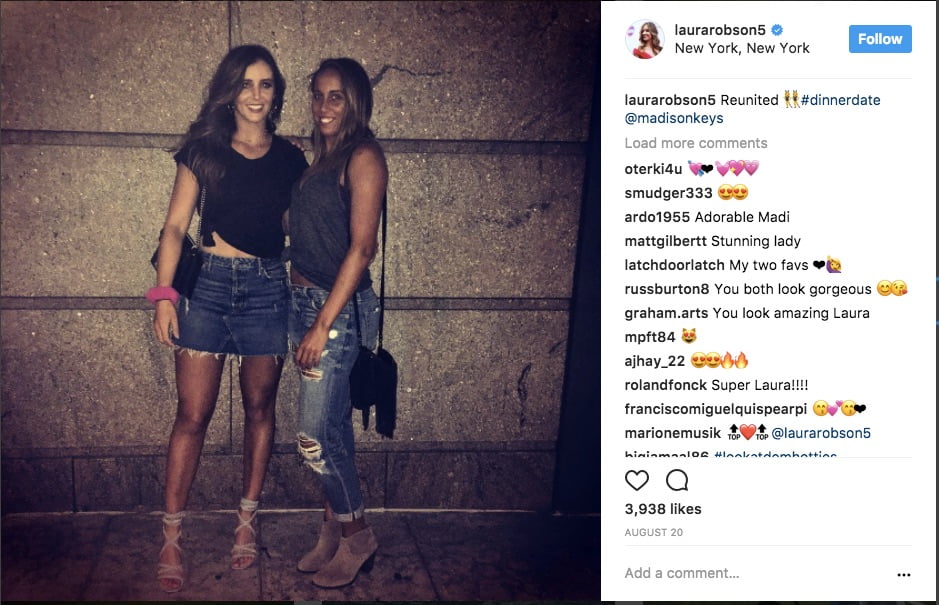 Pin
What do you think are Madison and Laura dating? Are they just close friends?
Boyfriend Then?
Recently Madison has been posting photos with Bjorn Fratangelo, the 6'0″ tennis player from Pittsburgh. They do make a hot couple don't you agree.
Pin
You can find Madison on Instagram here.