Angela Dennis
Angela Dennis is the proud momma of NFL player, Malik Hooker. Her son is the 6'2″ safety for the Indianapolis Colts, who drafted him in the first round (15th overall) in the 2017 NFL Draft.
Angela's son became interested in sports while attending New Castle High School in New Castle, Pennsylvania. Malik who played two years of football in high school as a cornerback and wide receiver also played basketball.
He was named the Pittsburgh Post-Gazette Male Athlete of the Year on his senior year.
During his basketball career, he helped his team to a 54-2 record as a sophomore and junior and won two WPIAL championships. In 2012-13, he was named to the Pittsburgh Post-Gazette's Fabulous 5 basketball team.
He redshirted for his freshman season at Ohio State in 2014. The following year he played in all 13 games in 2015, recording 10 tackles playing mostly special teams. As a redshirt sophomore in 2016, he took over as at free safety. He had seven interceptions from his safety position including three returned for a touchdown.
Last November Hooker was named First Team All-Big Ten and decided to forgo his last two years of college to enter the 2017 draft.
Momma!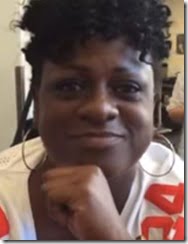 Born on April 2, 1996, we might not even be talking about Malik Hooker if it wasn't for his mother. It was her unwavering support what helped the young player overcome some difficult times while attending Ohio State.
It was revealed Malik tried to quit the team seven or eight times his first year in Columbus. After Angela Dennis would receive a tip from someone about Malik, the tough mom would get into her car and go out and find her son.
When she'd spot him walking, she said she'd pull up alongside him, roll down the window and give him the same command.
"I'd say 'Get in this car … now!'" "I'd tell him, 'You are going back there … Period!'"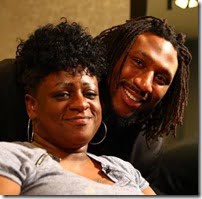 Mothers often become the center of the spotlight when their children are as talented as Angela Dennis' son. During an interview –which she handled like a total pro –she explained how basketball coaches and football coaches would tell her not to answer phone calls coming from either coach and were explicit in telling her, 'don't let Malik quit.'
Malik who had started doubting himself would come home every weekend saying he didn't want to go back. In the end, he followed his mother's advice and went back till it all worked out.
Angela Dennis is the mother of five children. She had her first child at 17, Malik is her second child and she's also the mother of Malik's three young siblings.
Growing up, Angela Dennis had it rough. Both of her parents were addicts. However, the young mother wanted something better for her kids and did everything she could to make that happen.
Props to Angela Dennis -an amazing mother.