Martina
This young and beautiful girl is Martina; according to several Italian sources, she is the on-and-off girlfriend of NBA player Marco Belinelli. Marco is the 6'5″ shooting guard for the Philadelphia 76ers, he previously played with the Hawks, Hornets, Kings, Bulls, Hornets, Bulls, Warriors and the San Antonio Spurs.
Prior to the NBA Belinelli, played with the Italian teams, Virtus Bologna and Fortitudo Bologna. The Golden State Warriors selected him in the 1st round (18th overall) in the 2002 NBA Draft. He won the NBA Championship while playing with the Spurs in 2014, that same year he became the NBA Three-Point Shootout Champion.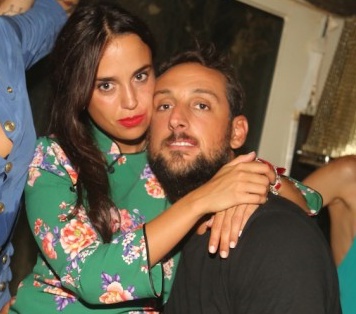 Belinelli and his stunning lady Martina have been dating on/off for several years. Marco and Martina started dating around the time he joined the NBA, they split up when he moved to Toronto, reconciled sometime later, but split up later on.
They rekindled their relationship in 2016 and it looks like they are still together; not much besides that is known about her.