Maria Lopez Breton
Maria Lopez Breton is the lovely girlfriend of Spanish footballer, Jorge Andújar Moreno, widely known as Coke. Her 29-year-old boyfriend is right back for FC Sevilla.
Coke was born April 26, 1987. He is a former Rayo Vallecano's youth system player, in which he began his career. He was promoted to the main squad at 18-years-old. He played 33 matches in the following campaign as the team overachieved for a final fifth place. Moreno developed into one of the better young defenders in Spain and played a key role in Rayo's 2010-11 campaign in which they gained promotion to the Primera Division.
In mid 2011, at age 24, Coke signed with fellow league club Sevilla FC, penning a four-year contract. Coke scored his first league goal with the Andalusians on 17 March 2013.
In 2014 it was confirmed he would signed a contract extension with Sevilla, that would keep him three more years with the team.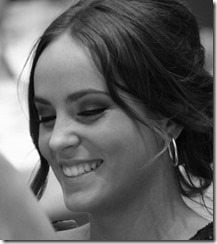 Maria Lopez Breton seems like a down to earth kind of gal. She is pictured with several Sevilla wags and seems to get along with the select clan.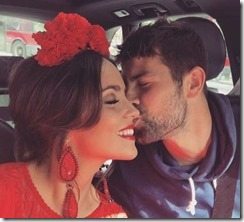 Maria Lopez Breton keeps a close relationship with her father and is thanks to him that Maria Lopez Breton is a football fan, specially a Sevilla fan. She has one younger brother, named Fernando Lopez Breton
on Twitter she reveals her life's philosophy: "El secreto de la vida está en vivirla" or "the secret of life is to live it"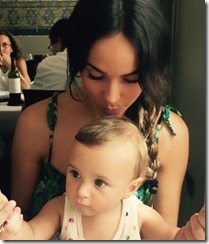 Maria Lopez Breton and Coke have been together for a number of years. She is also the mother of the couple's adorable daughter, Lola. She seems to be a great source of support for the father of her child, to whom she lovingly refers to as "mi niño" "my boy."
You can find Maria Lopez Breton on Twitter here, Instagram here.