Alahna Jade
Alahna Jade is the gorgeous girlfriend of NBA player Jared Armon Cunningham, better known as Jared Cunningham. Her 24-year-old boyfriend began his career with the Dallas Mavericks in 2012 and currently plays for the Milwaukee Bucks.
Born May 22, 1991, in Oakland, CA. to Jeffrey and Lucille Cunningham, the NBA guard played 3 years of college basketball at Oregon State. He left Oregon State with 11 school records, including tying Gary Payton's mark of 91 steals as a junior. He also tied a record with eight steals in a game.
He was drafted 24th overall in 2012 by the Cleveland Cavaliers but was traded on draft day to the Dallas Mavericks.
Cunningham was chosen first-team All-Pac-12, earned a spot on the league's all-defensive team and was also chosen to the Pac-12 All-Tournament team after a strong season in which he finished second in the league in scoring.
On September 28, 2015, he signed with the Cleveland Cavaliers, having played with the Atlanta Hawks, Sacramento Kings and waved by the Hawks, the Philadelphia 76ers, traded by the Los Angeles Clippers, the Delaware 87ers, the Idaho Stampede and the Utah Jazz.
Earlier this year he was traded again to the Orlando Magic and waived four days later.
On March 8, he was reacquired by the Idaho Stampede.The next day, he made his season debut for Idaho in a 114–113 loss to the Texas Legends, recording 30 points and three rebounds in 26 minutes.
On March 16, 2016, Cunningham signed a 10-day contract with the Milwaukee Bucks making his debut for the Bucks in a 94–85 loss to theUtah Jazz, recording four points, one rebound, one assist and one steal in 16 minutes off the bench.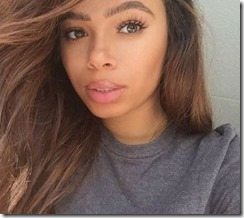 Girlfriend Alahna Jade seems to be a great source of support for the young player, who posted a photo with her to his Instagram account and wrote "Where would I be…"
Alahna Jade is a model and fashion blogger. She writes about fashion, beauty and lifestyle on the "Forever My Plus One" blog. The hot brunette shares a few details about herself on her blog saying, she is 23 and is originally from Montana. She also acknowledges she is not the best at the 'whole writing about yourself' thing and adds is odd for someone who has her own blog.
However, the Montana native who is currently based in L.A. says with time she will add more and more personal details and hopes her readers enjoy what she has to say.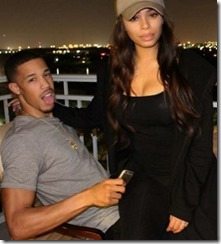 Alahna Jade is relatively unknown with only little over 5K followers on Instagram and even less on Twitter, but is just a matter of time for the pretty lady breaks into the internet, having a famous NBA player boyfriend could help.