Crystal Renee
Crystal Renee is the hot girlfriend of NBA star, Kevin Durant. She and the Oklahoma City Thunder star, were first linked together since late 2014.
Durant was born on September 29, 1988, in Suitland, Maryland. One of the four kids of Wanda and Wayne Pratt.
During high school, he played for the National Christian Academy and Montrose Christian School, both in Maryland, and for basketball powerhouse Oak Hill Academy, located in Virginia. After his senior year, he was named to Parade Magazine's "First Team" list, and to USA Today's "First Team All-American" list, capturing attention from major college basketball recruiters nationwide.
Durant's success started with the PG Jaguars, an Amateur Athletic Union youth basketball team in Prince George's County, Maryland. The team won two national championships during his tenure.
The high-profile pro basketball player attended college at the University of Texas. As a freshman, Durant received the Oscar Robertson and the Adolph F. Rupp awards, and was the first freshman to win both honors.
After just one year, he was chosen second overall in the first round of the 2007 NBA draft by the Seattle SuperSonics.
In his rookie season, Durant was selected as a member of the NBA's All-Rookie First Team and was named the NBA's "Rookie of the Year."
After the 2007-08 season, the Seattle SuperSonics relocated the organization from Seattle, Washington to Oklahoma City, Oklahoma, becoming the Oklahoma City Thunder.
urant has been named an NBA All-Star 5 times (2010-14) and to the All-NBA First Team 5 times (2010-14). He also led the league four times as NBA scoring champion (2010-12, 2013-14).  During the 2013-14 season, Durant surpassed Michael Jordan's record for the most consecutive 25+ point games with 41 games. He was named the NBA's MVP for the 2013-14 season.
Aside of his NBA career, Durant has also made his fortune thanks to hefty endorsements, including a $60 million, seven-year endorsement deal with Nike.
As for his personal life, there is nothing to complain either. Durant has had his fare share of relationships, he was engaged to WNBA player, Monica Wright.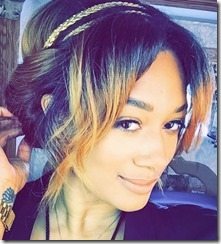 But now is Crystal Renee's time. Crystal Renee has her own fan base, that is because she is a triple threat: model, singer and actress.
The R&B singer is originally from Martin, TN. She is currently based in Atlanta. She made her introduction as a solo artist with her debut EP Hello back in 2012.
Crystal Renee has over 20K followers on Instagram, according to the social media account she is represented by J. Pervis. Some of her hits include "Business & Pleasure," "He Like Me," and "I F***in Love You."
You can find Crystal Renee on Twitter here.