This pretty gal is Jennifer Adams; she is the wife of college basketball coach Mark Adams, current head coach for the Texas Tech Red Raiders Men's basketball team. Coach Adams firstly joined Texas Tech in 2013 as director of basketball operations; before that, he was an assistant at Little Rock University and head coach at Howard College, Texas-Pan  American, West Texas A&M, Wayland Baptist, and Claredon College in Texas.
Mark Adams Parents
Coach Mark Adams was born on May 14, 1956, in Brownfield, Texas, to Marilyn and Tom Adams, also proud parents to the coach's twin brother Matt and sister Angela Adams.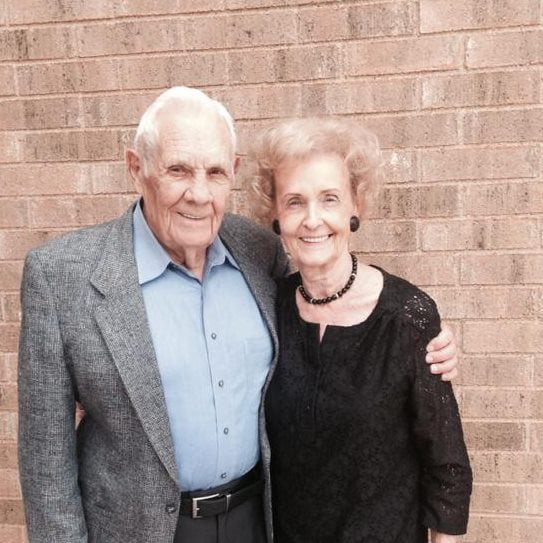 His father Tom Adams played football at Texas Tech and later at Hardin Simmons; he was a member of Hardin Simmons' Athletic Hall of Fame for achievement in boxing and football and was a member of the 1949 International Boxing Team, winner of five Golden Globe state titles; when his children were born, he became a farmer.
"My dad still holds the record for most consecutive wins," Adams said. "I lost in the semifinals on a split decision. I had under 20 fights and I was fighting guys with 200, 300 fights because I had such a great coach.

"My father was a tremendous influence in my life as a Christian and as a mentor in sports. Still today, I use many of his sayings with our Texas Tech team," Mark said of his dad, a retired farmer who "made sure his kids (Mark has a twin brother, Matt) knew how to work. We hoed a lot of cotton and worked long hours making sure the irrigation systems were watering the crops."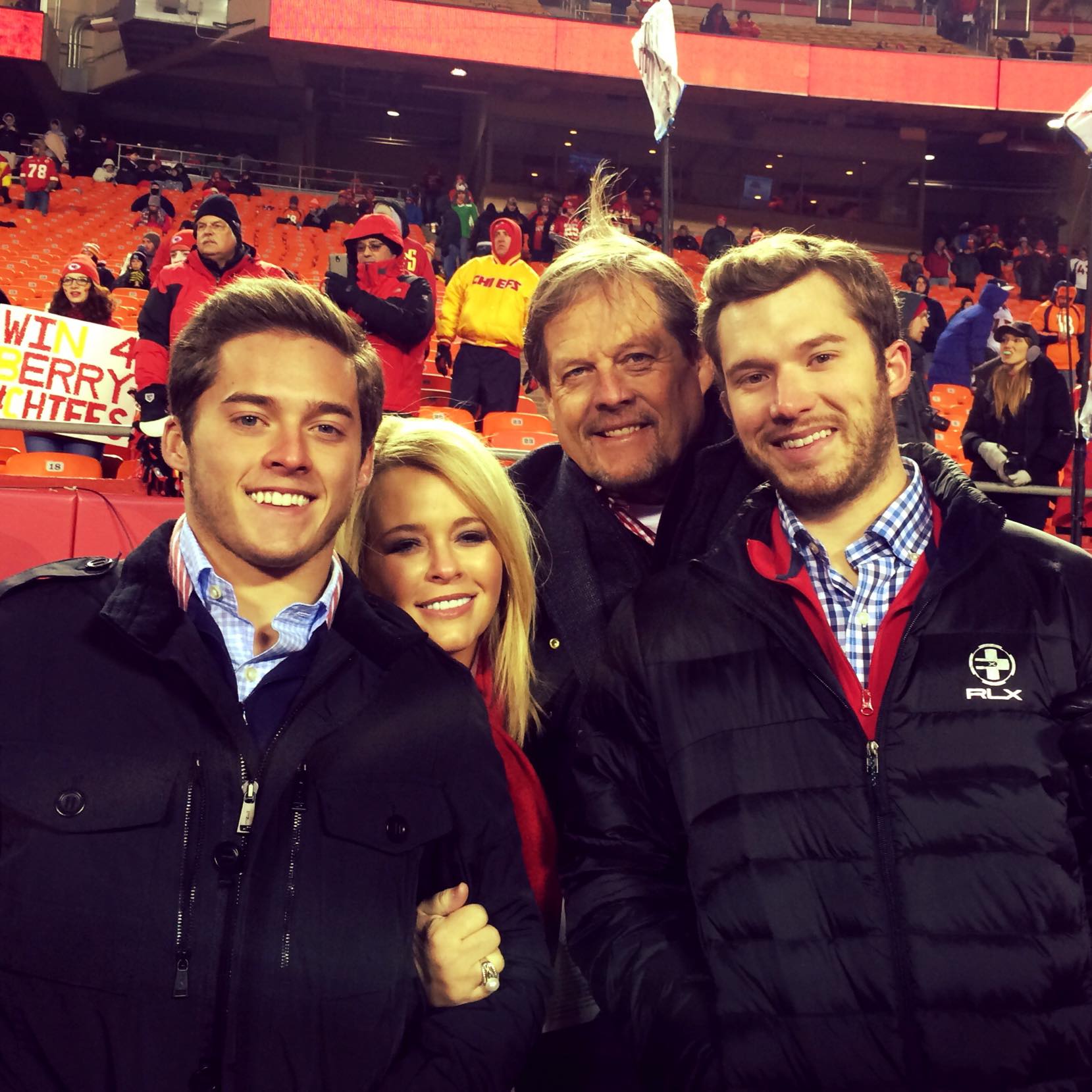 His twin brother Matt born Mattison Lee Adams was an outstanding football and basketball player at Brownfield High and later at Texas Tech; Matt Adams won two Lubbock Regional Golden Gloves Championship and was runner up for the State Golden Gloves title in 1978. He owned two hockey teams, the Missouri Mavericks and the Lubbock Cotton Kings; he was the owner of Fibertex Gin and Tejas Peanut Company; he also served on the Board of Directors for the Fibertex/Lonestar Ag gins and Terry County Farm Bureau. Matt Adams was 65 when he died on January 18, 2021.
Mark Adams College
Texas Tech coach Mark Adams played basketball at South Plains College and later at Texas Tech, from where he was a graduate assistant and graduated from in 1979.
Mark Adams Coaching Career
Mark Adams' coaching career started at Claredon College after graduating from Texas Tech.
From 1982 to 1987, he served as head coach at Wayland Baptist.
Coach Adams and the Wayland Pioneers won the 1985 NAIA title.
In 1987, he was named head coach at West Texas A&M.
He and the West Texas  Buffaloes won made two appearances at the NCAA Division II tournament.
In 1992 served as head coach at Texas-Pan American.
In 2013, joined the Texas Tech Red Raiders as their director of basketball operations.
From 2015 to 2016, was an assistant head coach with the  Little Rock Trojans.
In 2016, he returned to Texas Tech as an assistant coach.
He was named head coach for the Texas Tech Red Raiders on April 5, 2021.
Mark Adams Net Worth
As of 2022, Mark Adams' net worth has been estimated at $2 million.
Mark Adams Contract
On April 7, 2021, Coach Mark Adams signed a five-year $10 million contract with Texas Tech; the contract specified Coach Adams' annual salary in 2021 would be $1.9 million, $1.95 in the second year, $2 million in the third, $2.05 million in the fourth and $2.1 million in the fifth year. He made $505,000 when he worked as a director of basketball operations under former head coach Chris Beard.
Mark Adams Wife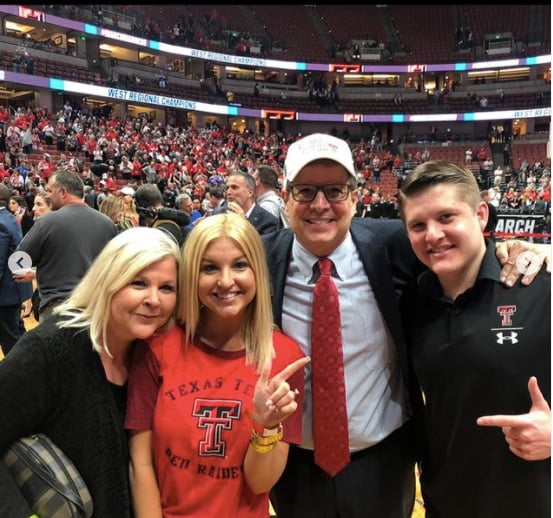 Coach Mark Adam and his wife Jennifer Adams may have been divorced. Her name in mention is the Coache's bio at Little Rock, but there is no mention of her name in his bio at Texas Tech. However, a 2021 article published by Amarillo.com still referred to Jennifer as Mark Adams' wife. Therefore we can assume Mak and Jennifer Adams are still happily married; this is what we can tell you about Jennifer Adams.
Jennifer Adams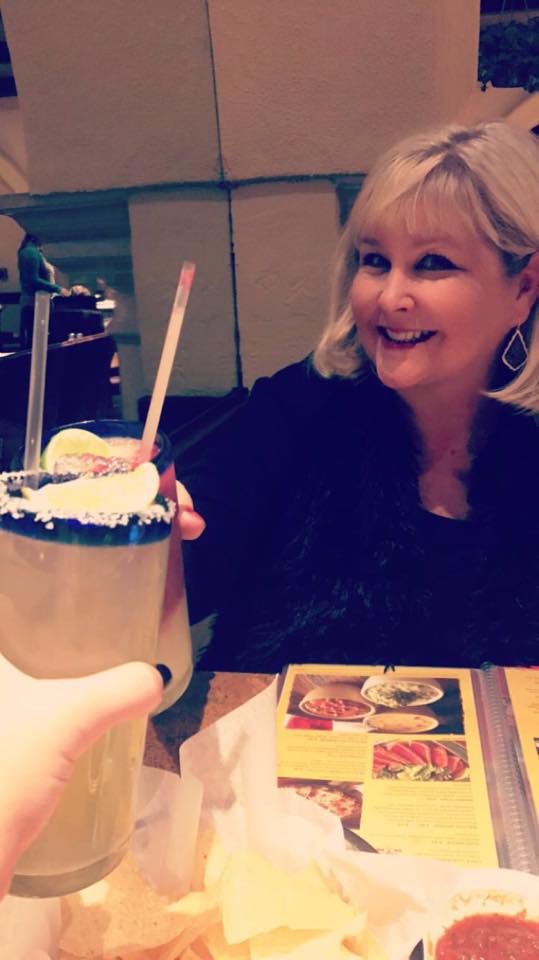 Mark Adams' wife, Jennifer Adams, was born Jennifer Jane Man on May 22, 1964; she is the daughter born to James and Cordelia Adams of Amarillo, Texas. According to records online, Coach Adams asked Jennifer to marry him at a WT game at the Amarillo Civic Center.
Jennifer and Mark Adams got married in September 1989; they welcomed two children, Abbie and Luke Adams.
Mark Adams Children
Mark and Jennifer Adams are the proud parents of two exceptional children, Abbie and Luke Adams.
 Abbie Adams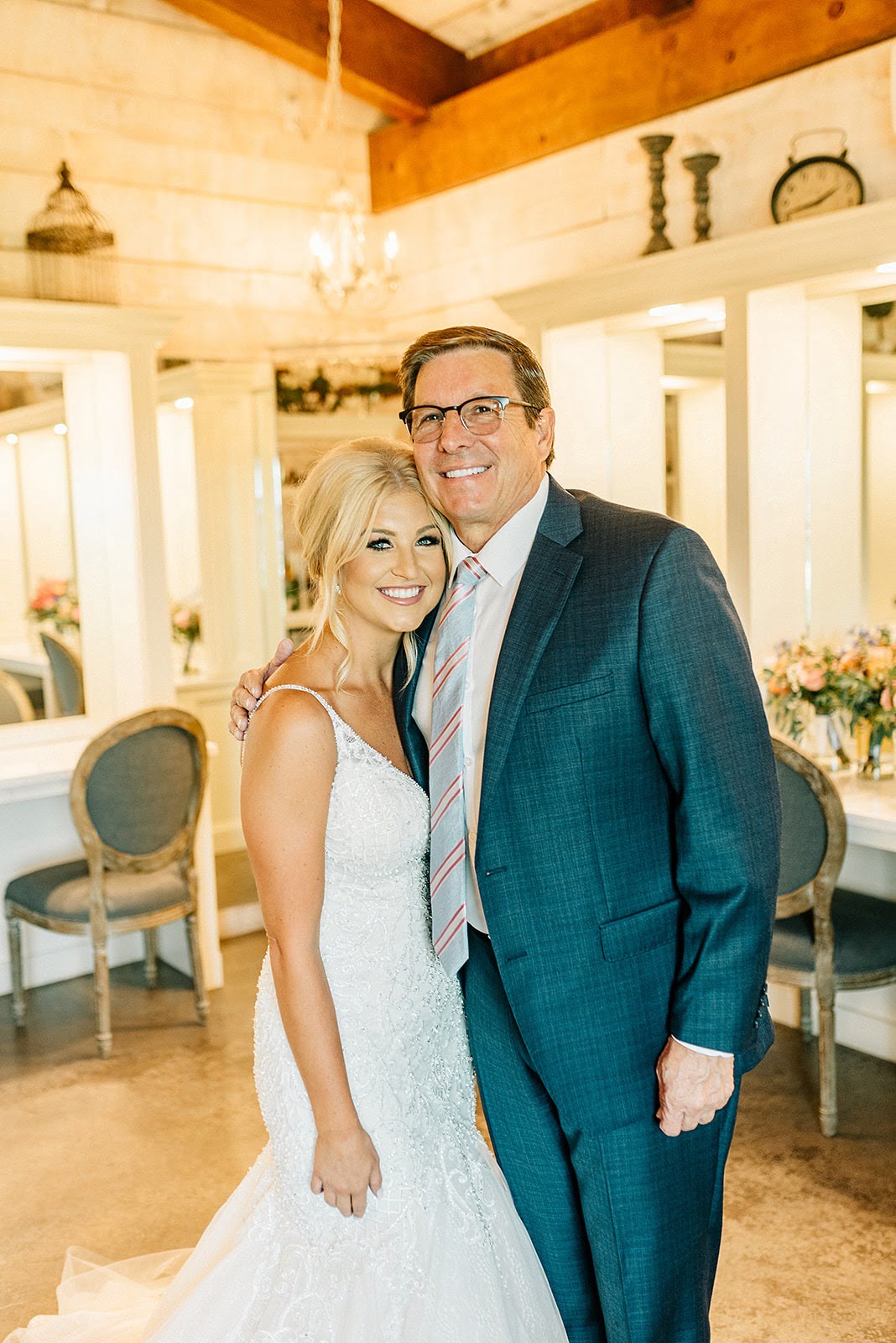 Abbie Adams was born Abbie Jordan Adams on May 9, 1990, in Texas. Abbie, now Abbie Elphick, graduated in 2013 with a Bachelor of Applied Science, specializing in marriage family therapy counseling from Texas Tech University.
From 2013 to 2014, Abbie was a speech-language pathology assistant at Texas Tech. University Health Sciences Center. Since May 2014, Abbie Adams has been a speech-language pathologist assistant at Plainview Independent School.
Abbie and her husband since 2019, Sean Elphick have two beautiful children together; they reside in Texas.
Luke Adams
Luke Adams was born on October 16, 1991, in Amarillo, Texas was born with a hearing impairment, his parents didn't know about until he was 2.5 years old.
'(The doctor) said, 'Your son is profoundly deaf," Jennifer Adams said. 'He said, 'Your son will lose all his speech utterances. Your son will never use his voice. Your son will need to learn how to (use) sign (language)."
But Jennifer Adams wouldn't accept the diagnosis, Luke was deaf but his mind, eyes, and the rest of his body worked perfectly, so a deaf school was not an option.
'I was just determined that he was going to talk,' Jennifer Adams said. 'I was determined that he was going to go to a regular school because he didn't have a cognitive disability. I knew he was smart, he just couldn't hear.'
By the time he was 11, he had cochlear implant surgery and he was able to hear, there was no stopping him before the implants and no stopping after that either. 5'9 Luke Adams was a star basketball player at Texas Tech, won a bronze medal at the 22nd Deaflympics in Sofia, Bulgaria. He graduated with a Bachelor of Science degree in Exercise and Sports Science and a Master of Science in Sports Management from Texas Tech University and is nowadays the Head Coach at New Mexico Junior College.