Meet Marshawn Kramer ex-wife of Former NFL player Erik Kramer
Marshawn Kramer, ex-wife of former NFL player Erik Kramer and said her ex- husband tried to kill himself because he is suffering from a brain injury which she believes was the result of his years as a NFL player.
Mrs. Marshawn Kramer the ex-wife of the 50-year-old former NFL quarterback said the years of problems caused by Erik's depression prompted their divorce in 2010. Erik has been suffering from depression since he played with the Bears (1994-1998).
"I know Erik and I would still be together if not for his football injury,"
Their split was amicable and remained friends. Marshawn Kramer's home is not far from Erik's in Cali; both shared custody of their 17-year-old son Dillon.
Marshawn Kramer said her ex-husband is an amazing person and terrific father who adored their son. He would never do anything to hurt him.
"He's such a good dad and he would not do this to his son," she said. "This is a brain injury."

"He is a very amazing man, a beautiful soul, but he has suffered depression since he was with the Bears, I can promise you he is not the same man I married."
Erik is likely still battling depression, he went through a rough patch following the death of their eldest son Griffen then 18 and senior at Thousand Oaks High School was found dead from a overdose at David Nernberg's house in in Agoura Hills on October 30, 2011. Four people were detained and charged with Griffen Kramer's death.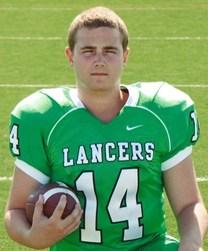 Two 17-year-olds teenagers (A boy from Oak Park and a girl from Westlake Village) were charged with involuntary manslaughter and possession of a controlled substance while Agoura Hills residents David Jernberg and Corey Baumann both 19 at the time were charged with involuntary manslaughter and possession of a controlled substance.
On August 19, 2015, Erik Kramer was found with a self-inflicted gunshot wound described as non life-threatening at a Calabasas hotel. He was found around 8 p.m by Los Angeles police who responded to a welfare check.
52-year-old Marshawn Kramer was born Marshan M. Linville in June, 1963 in Georgia to Kent and Mary Ann Linville. Marconi has three siblings, Sage and Kent Linville.
Marshwan Kramer was engage to Erik in 1985 and living with him in California with dreams of becoming an actress, but got a job as a waitress when she moved to Raleigh, NC with Erik, father in-law Karl and sister in-law Kelley.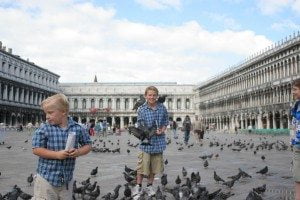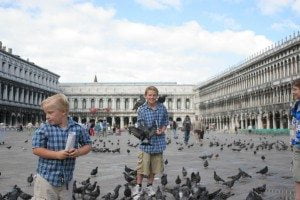 Marshawn Kramer gave birth to Griffen Erik Kramer on June 24, 1993 and to youngest son Dillon Kent Kramer on June 10, 1998.
Erik Kramer born and raised in California spend 10 successful seasons as a NFL player, he wasn't drafted by the NFL but joined the Falcons in 1987, the Calgary Stampeders (CFL) in 1988, the Lions in 1991, Chicago Bears in 1994 and The Chargers in 1999.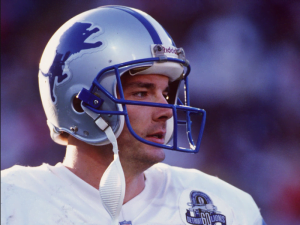 In 1991 Kramer went 6-2 in eight starts that year. In 1995, he started all 16 games and led the Bears to a 9-7 record throwing 29 TDs to just 10 INTs.
While he was playing with the Chargers a then 35-year-old Kramer suffered a horrific neck injury, doctors told him he could be paralyzed if he continue playing. Left with no other option but retirement, Kramer left the NFL in 1999 with a record of 1,317 completions for 15,337 yards and 92 touchdowns, with 79 interceptions. He also rushed for 217 rushing yards and 5 touchdowns.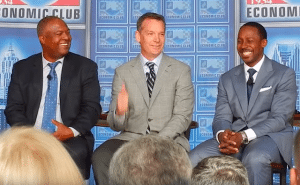 Kramer joined FSD Detroit sports' broadcasting team after he retired, started blogging about his former career as NFL quarterback, and other NFL news on his personal blog at www.erikkramerpass.com and www.playerpress.com.
He then worked as a NFL analyst on Fox and recently color commentator for the Chicago Bears along Sam Rosen.