Meet Julianne Hough
27-year-old Julianne Hough just went from being a dancer, singer-songwriter, and actress… to the latest NHL WAG! Or at least she will be pretty soon! The two-time champion of ABC's Dancing with the Stars and current judge, just said yes to her man, Brooks Laich!
Reports say the 27-year-old blonde revealed today that she got engaged to her longtime boyfriend, the love birds both shared the news on Instagram writing: "We are overwhelmed with joy and excitement to share with you our recent engagement!"
Julianne and Brooks have been dating since December 2013 after Hough called it quits with Ryan Seacrest. She famously dated Ryan Seacrest for three years from 2010 to 2013.
Julianne and Laich were introduced by actor Teddy Sears in late 2013, according to People. Then in Early 2014, they were photographed holding hands and suddenly the word was out on their romance.
All through last year, the couple was seen hanging out in double dates or attending events like the Open Hearts Foundation Gala in Malibu, Calif.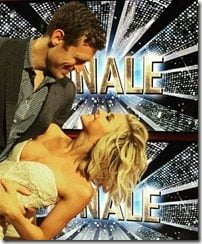 32-year-old Brooks Laich plays Centre for the Washington Capitals and was born in the town of Wawota, Saskatchewan in Canada. He is the son of Harold –a former high school teacher and principal father, and has one older sister and a younger brother, making him the middle child.
According to his Capitals bio, the 6 ft 2 in NHL star supports Athletes Against Autism and last year he raised money for the National MS Society. During his free time he enjoys fishing and golfing; when he isn't playing hockey he can also be entertained by baseball and is an avid Toronto Blue Jays fan. If you ever wondered what would he be doing if he wastnt a pro athlete, well you might be surprised but he would actually be in a rock band! It sounds a perfect match for Hough huh! And to top  it all off, he can follow a tune with the guitar.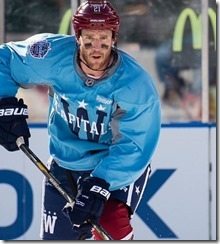 During a radio interview, Laich gushed about the blonde saying: She's just a sweetheart, very loving, very giving. She puts so much great out into the world. I'm a pretty lucky guy."
Brooks was selected by OTT in the sixth round, 193rd overall, in the 2001 Entry Draft. He was traded to the Capitals by OTT with OTT's second-round choice in the 2005 Entry Draft (later traded to COL-Chris Durand).
Julianne Alexandra Hough was born July 20, 1988, in Utah. She has three older sisters, Sharee, Marabeth, and Katherine and older brother Derek who is also a DWTS pro dancer.
Congrats to the happy couple!