Janelise Maldonado
This pretty young lady is Janelise Maldonado; she is the lovely and beautiful wife of MLB player Martin Maldonado, the talented Puerto Rican who is a catcher currently signed by the Houston Astros. Martin also played for the Los Angeles Angels, Chicago Cubs, Milwaukee Brewers, and the Kansas City Royals prior to joining the Cubs in July 2019.
Martin Maldonado MLB Career
Martin Maldonado holds a .212 batting record; he was born on August 16, 1986, in Naguado, Puerto Rico; he started his career back home playing at Dr. Juan J. Nnunez High School.
The Anaheim Angels selected Martin with the 27th overall selection in the 2004 MLB draft.
Martin started his career with the Arizona League Angels during the 2004 and 2005 seasons.
Also in 2005, Maldonado playing for the Orem Owlz.
Spent the 2006 season with the Arizona League Angels.
The Anaheim Angels released Martin Maldonado in October 2006, which ended with a  .222/.329/.270.
Maldonado signed a minor league contract with the Milwaukee Brewers in 2007.
He was assigned to the  West Virginia Power of the Class A South Atlantic League.
In 2008, he also played for the Brevard County Manatees of the Class A-Advanced Florida State League and the Huntsville Stars of the Class AA Southern League.
In Mid 2009 season he was called to the Nashville Sounds.
Martin Maldonado finally made his MLB debut with the Milwaukee Brewers on September 3, 2011.
Returned to play with Nashville as well as for Brevard County.
He re-joined the Brewers' roster in May 2012.
The Brewers traded Maldonado to the Anaheim Angels on December 13, 2016.
He was the Angels starting pitcher during the 2017 season.
At the end of the season, Martin Maldonado played in a career-high 138 games, batting .221 with 14 home runs and 38 RBIs, and won the Rawlings Gold Glove Award.
The Angels traded Martin on July 26, 2018, to the Houston Astros in exchange for Patrick Sandoval.
On March 11, 2019, Martin Madona signed a deal with the Kansas City Royals.
The Royals traded him to the Chicago Cubs in July 2019.
Martin returned to Houston when the Cubs traded him for Mike Montgomery on July 31, 2019.
Martin Maldonado Net Worth
As of October 2021, Martin Maldonado's net worth has been estimated at $8 million. Maldonado's current two-year deal with the Astros is worth $7 million.
Martin Maldonado Contract & Salary
On April 21, 2021, Martin and the Astros agreed to a $5.5 million, one-year deal for 2022. The deal included a$5 million salary for 2022, a $4 million team option for 2023, plus a $500,000 buyout.
After the COVID-19 pandemic, Martin has a $1.290 million reduction from his salary, $3.5 million in 2020, and $3,500,000 in 2021.
In 2004 after he was drafted, Maldonado signed a $50,000 signing bonus deal with the Angels.
In 2011, agreed to a one-year, $414,00 deal with the Brewers.
Agreed to a one-year contract extension with Milwaukee, worth $480,000, $494,000 in 2013, and $502,000 in 2014.
Marting signed a two-year, $1,950,000 deal with the Brewers that included a $50,000 signing bonus and $975, 000 base salary.
In 2017, agreed to a one-year, $1,725,000 deal with the Angels.
On March 11, 2019, Maldonado signed a one-year, $2,516,112 contract with the Kansas City Royals.
On December 23, 2019, Martin Maldonado signed a two-year, $7 million deal with the Astros.
He agreed to a one-year, $5.5 million contract extension with Houston on April 21, 2021.
Martin Maldonado Wife
No doubt you know about Martin; but what exactly do you know about the missus? Martin Maldonado's stunning wife is also the mother of Martin's two beautiful children. this is what we can tell you about Martin Maldonado's wifey Janelise Maldonado.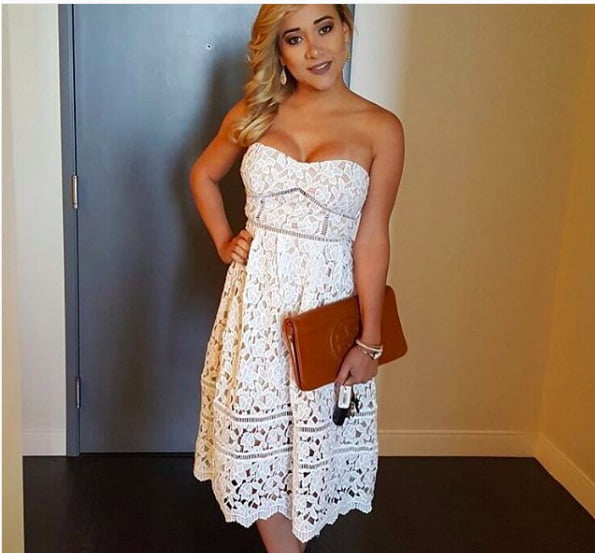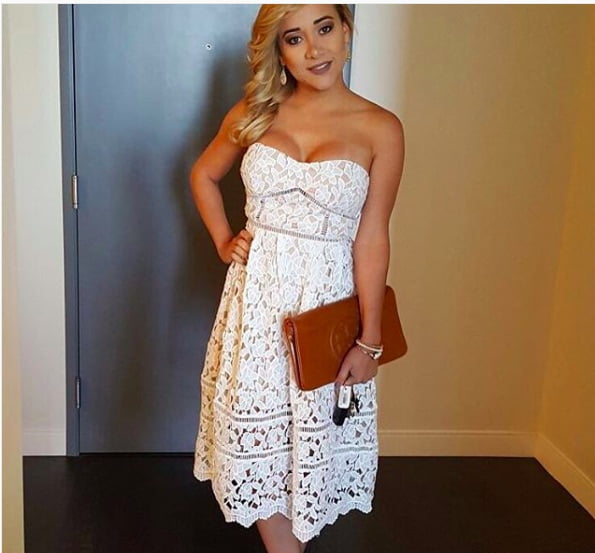 Pin
Janelise Maldonado
The first thing you need to know about this magnificent lady, whose name can either be spelled Janelise or Janelisse is that she was born Janelisse Marquez on July 7th in Puerto Rico.
She met Martin when they were teenagers; dated for several years before they decided to tie the knot.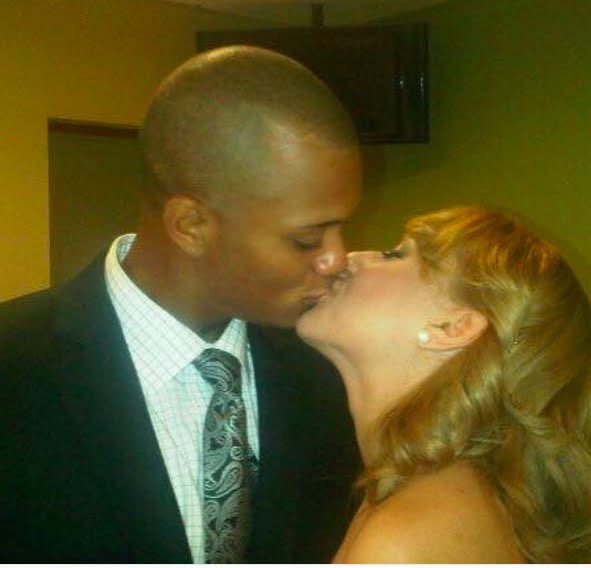 Pin
Janelise and Martin announced they were expecting their first child together in mid-2017; they welcomed their adorable baby daughter Anaiah Mila on December 2, 2017.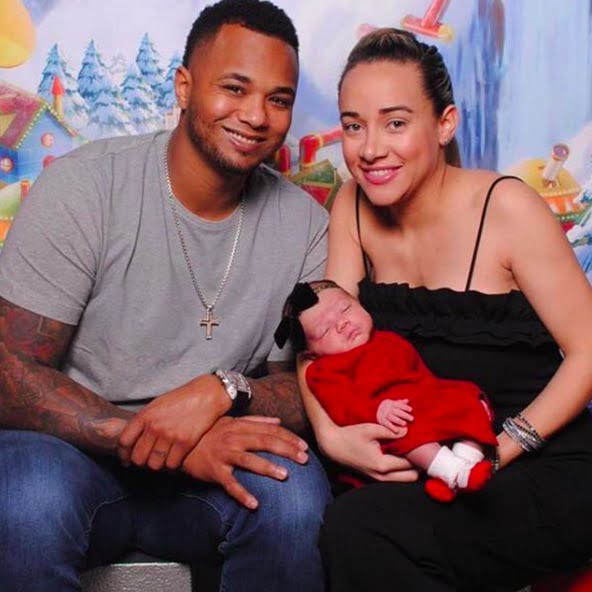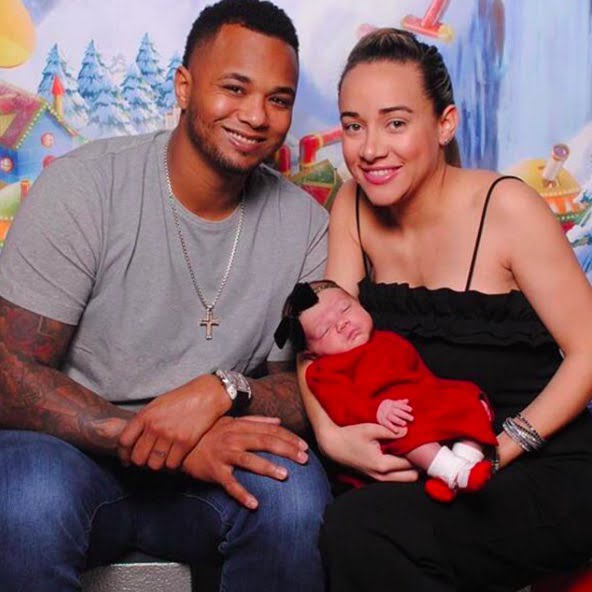 Pin
Martin and Janelise Maldonado welcomed their son, Aiden Martin on February 3, 2020.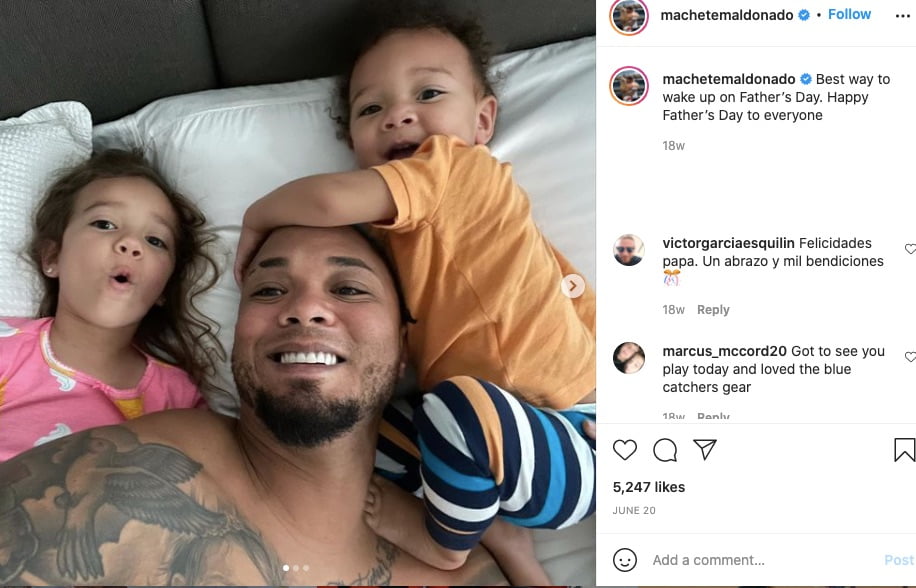 Pin
Follow Janelise on Twitter here and check her out on Facebook here.