McKenzie Marcinek
Meet the lovely Ms. McKenzie Marcinek; she is the pretty girlfriend and soon-to-be wife of MLB player Walker Buehler, the young pitcher for the Los Angeles Dodgers. The Pittsburgh Pirates selected him back in  2012, but that opted to continue playing college baseball at Vanderbilt.
Walker Buehler Family
Walker Buehler from Lexington, Kentucky was born on July 28, 1994; he is the son of Karen Walker and Tony Buehler.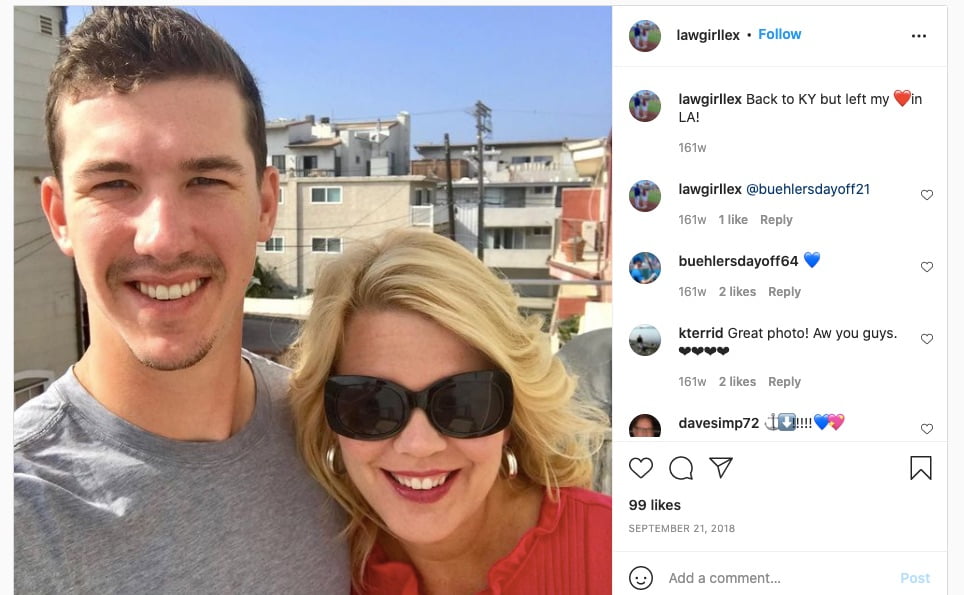 Momma Karen Walker graduated in 1986 from Tates Creek High School, in 1989 attended Miami University John E. Dolibois European Center, in 1990 received her Bachelor of Science in political science & diplomacy and foreign affairs from Miami University; four years later Mrs. Walker got her Juris Doctorate from Northern Kentucky University – Salmon P. Chase College of Law. She is a mediator and attorney at Walker Law Office in Lexington, Kentucky.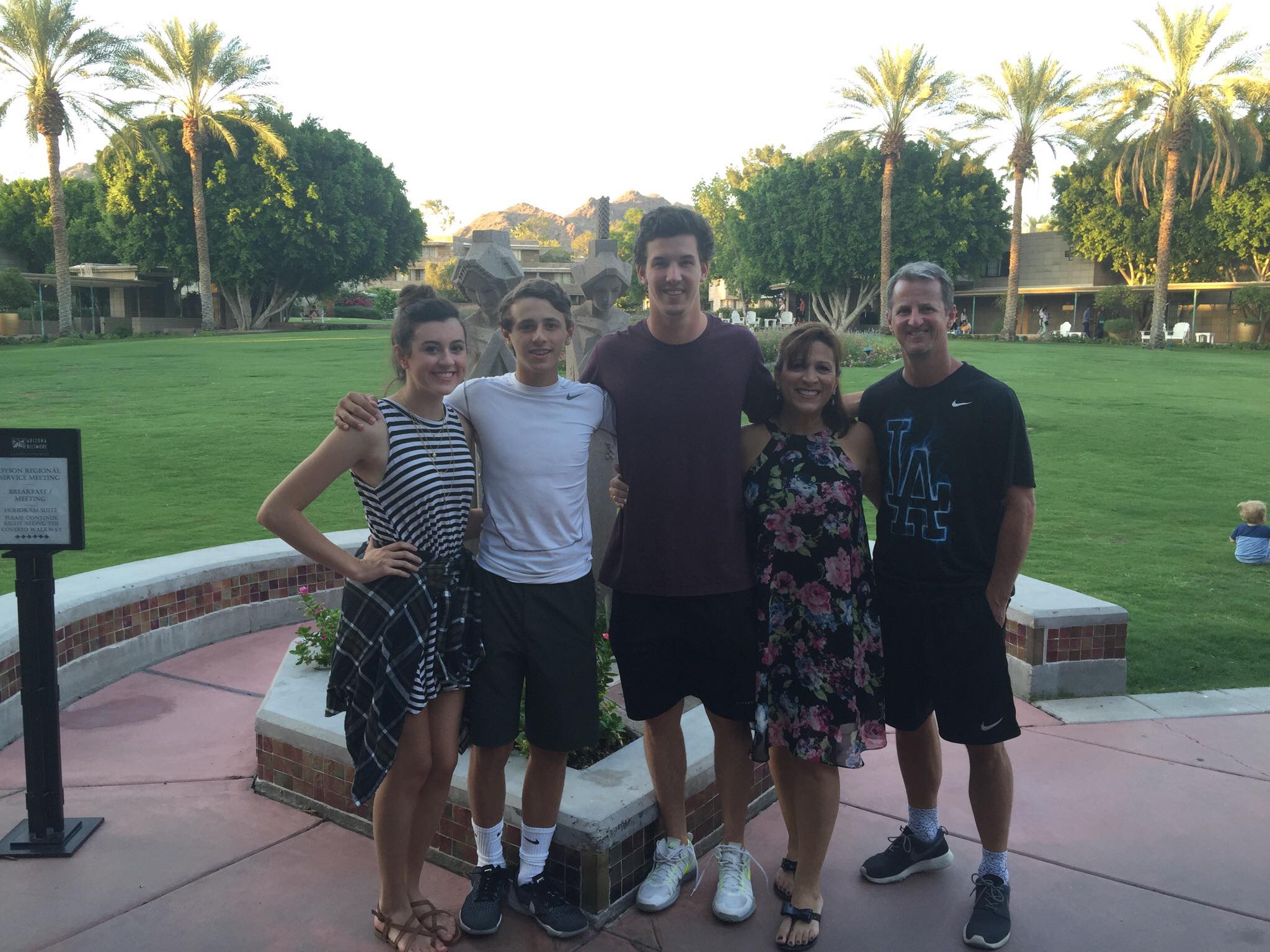 They are now divorced, Tony is currently married to Lucia Garcia Buehler. Walker has two sisters, Delaney Buehler, Bella Walker, and a brother named Brady Buehler.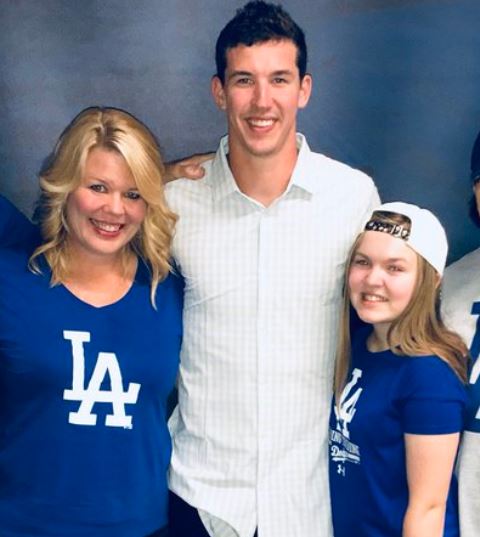 Tony Buehler graduated in 1990, with a Bachelor of Science in Business Economics from Miami University. He works at Bank Of America Merrill Lynch as a credit risk exec; he joined Bank of America in 2001 as senior vice-president and credits products executive, in 2013, was promoted to senior vice-president.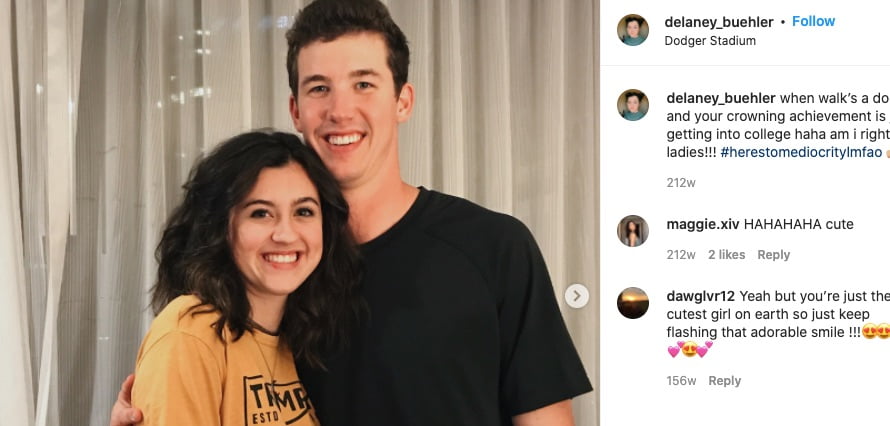 Delaney Buehler graduated with a BA in theater and psychology from the University of Southern California, she is a program manager at Anuncia in Scottsdale, Arizona.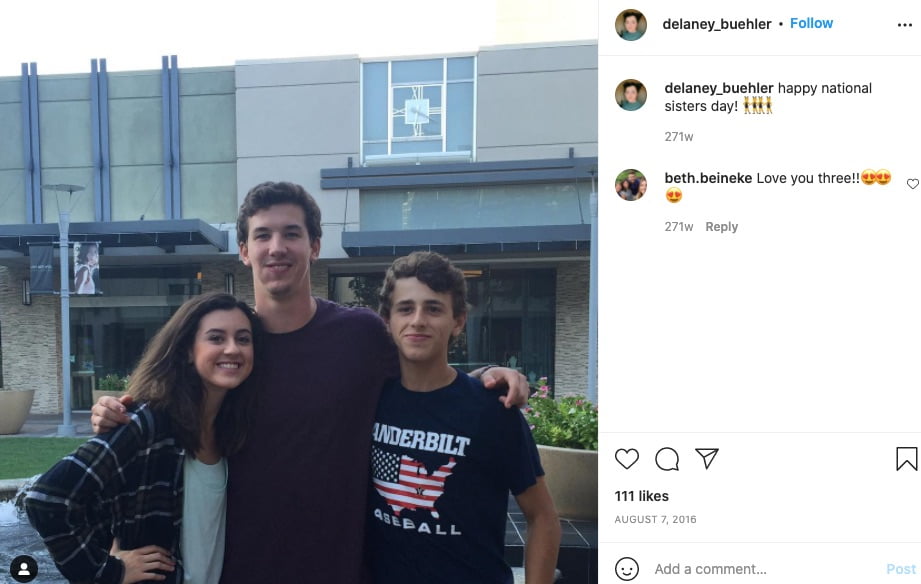 Brady Buehler graduated in 2018, from Valor Christian High and in 2021 from the University of Colorado Buehler with a bachelor's degree in accounting and finance. Brady Buehler is a sales tax validator for Zaldivar & Associates in Irvine, Cali.
Walker Buehler High School and Vanderbilt University
Walker Buehler went  20–7 with a 2.88 ERA in 49 games, striking out 249 against 83 walks. Prior to attending Vanderbilt University, he attended Henry Clay High School, it was during his senior year that the Pirates drafted him, but because he had already committed to Vanderbilt, he let that opportunity go.
Walker Buehler MLB Career
The Los Angeles Dodgers selected him in the first round (24th overall) in the 2015 MLB draft; along with infielder Edwin Rios.
He started his professional career playing for several minor league teams before the Dodgers attended him to their roster.
Walker Buehler eventually made his MLB debut on September 6, 2017, against the Colorado Rockies.
On April 23, 2018, Buehler made his first MLB start against the Marlins.
On May 4, 2018, Walker pitched in a combined no-hitter.
He recorded his first home run against the St. Louis Cardinals on April 11, 2019.
Buehler became the first Dodger pitcher with over 15 strikeouts and no walks on June 21, 2019, against the Colorado Rockies.
He made his first All-Star game in 2019, and subsequently in 2020.
He was named 2021 National League All-Star.
He was awarded July 2021 NL Pitcher of the Month.
Walker Buehler Net Worth
According to Livesportwolrd, Walker Buehler's net worth has been estimated at $2 million as of February 2021. Buehler agreed to a contract extension with the Dodgers early in 2021, around the first time Walker was eligible for salary arbitration.
Walker Buehler Contract & Salary
Walker Buehler signed a two-year, $8 million contract with the Los Angeles Dodgers on February 10, 2021, the deal included a $2,000,000 in signing bonus and an annual salary of $4 million.
In 2015, Buehler's deal with the Dodgers was worth $1,780,000.
He was making an annual salary of $535,000 in 2017.
He earned $570,000 during the 2019 season.
Walker Buehler Girlfriend
McKenzie Marcinek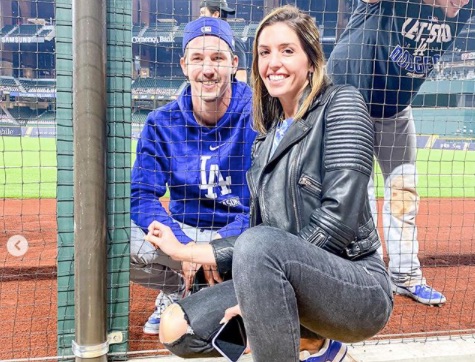 Picture perfect Mckenzie Marcinek, originally from Lexington, Kentucky, was born on March 14, 1994; she is one of the children of Susan M. Jenkins and Paul Marcinek. Has two siblings Paige and brother Brent Marcinek.
Her big sister Paige is married to jockey Roby Alvarado.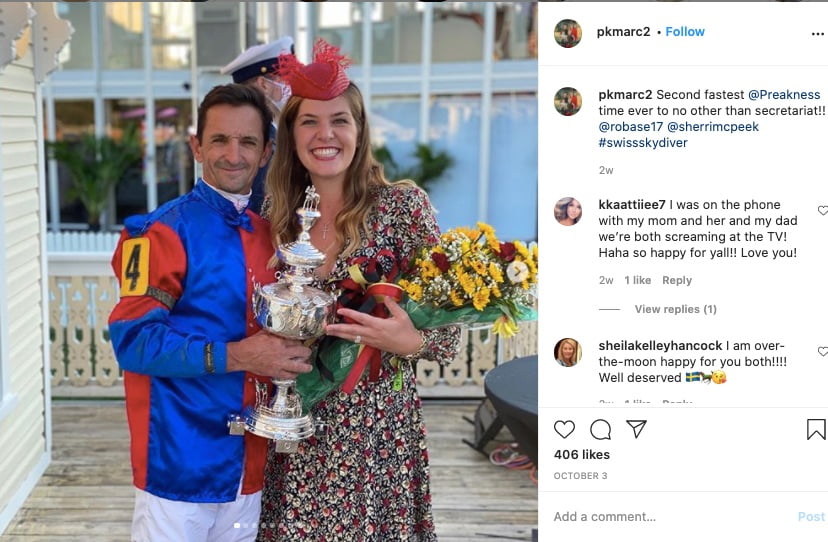 McKenzie graduated in 2016, with a Bachelor of Arts in education, elementary education, and junior teaching from the University of Kentucky; she also holds a bachelor's degree in family science from the University of Kentucky College of Agriculture, Food and Environment.
McKenzie worked for eight years as a  website assistant Manager for Bluetique in Lexington; she previously was the House Manager intern for the Ronald McDonald House Charities.
Nowadays, she is a website and marketing manager for Worlds Apart.
As noted these two will tie the knot pretty soon; Walker proposed with a gorgeous diamond ring on March 23, 2020.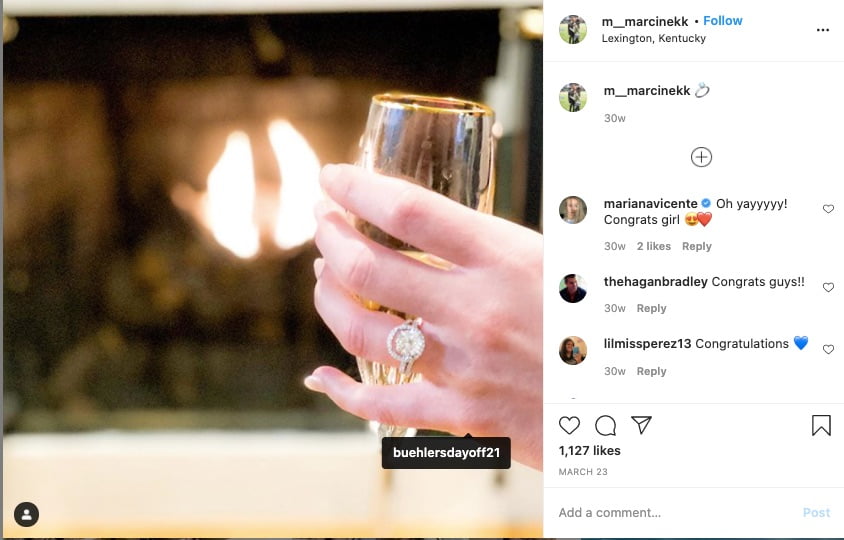 Walker and McKenzie have been dating since June 7, 2009.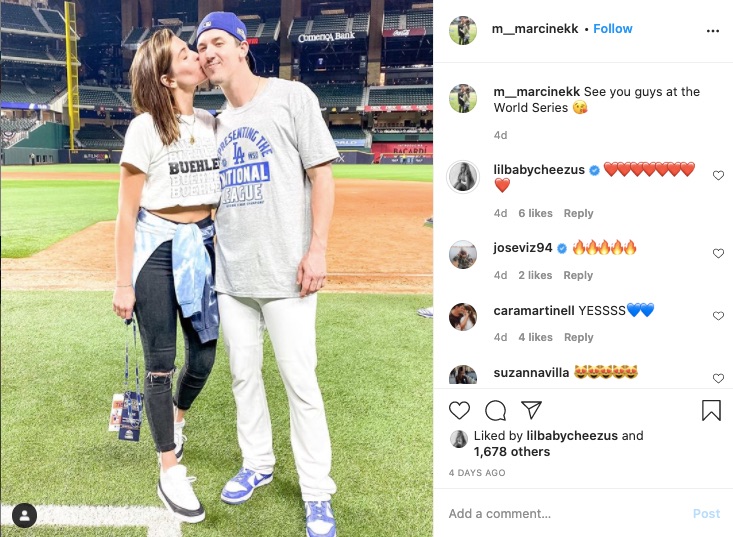 Walker and McKenzie are the proud parents of their French Bulldog pup called Nala.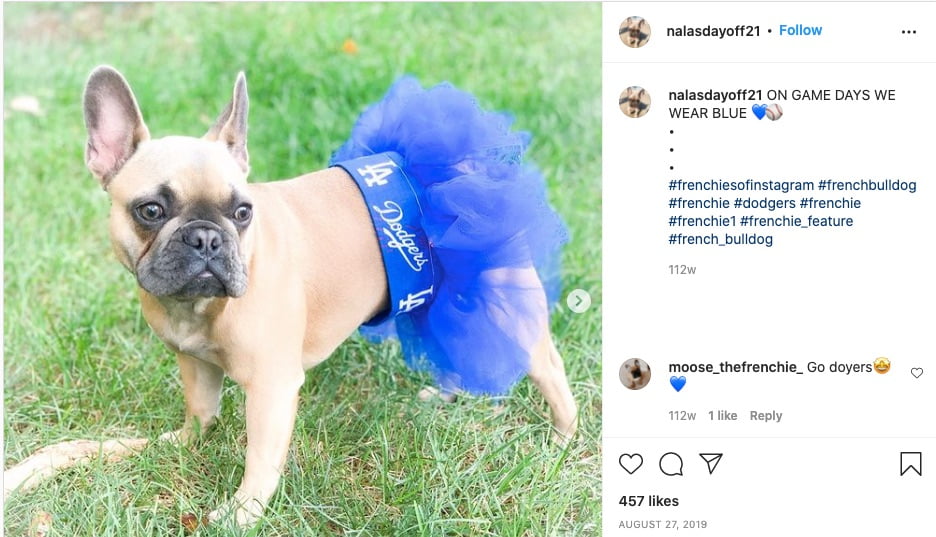 You can follow her on Instagram here.