Jeanne Hurney
Jeanne Hurney is the lovely wife of radio personality and General Manager, Marty Hurney. The two have been married for over two decades, meet Mrs. Hurney below.
Before we get to his long time wife, let's clear the air on Marty Hurney. He was fired by the Panthers on October 22, 2012 –after the team began the 2012 season with a 1–5 record. Fast forward to 2017, he's been named interim general manager for the 2017 NFL season.
Hurney previously worked with the Panthers from 1998-2012, serving as GM beginning in 2002. He took the franchise to its first Super Bowl appearance in 2003 and went to the playoffs three times during his tenure.
He is also credited with drafting some quality players including Cam Newton and Luke Kuechly. He drafted Thomas Davis and traded for Greg Olsen. He drafted Josh Norman (fifth round), Captain Munnerlyn (seventh round) and quarterback Jimmy Clausen (second round).
Marty Hurney also served in the front office of the San Diego Chargers as General Manager Bobby Beathard's right-hand man
The man is a journalist by trade and currently owns Charlotte sports talk station ESPN730. He started in football in the Washington Redskins public relations department when owner Jack Kent Cooke asked him to join the team
Hurney, a Maryland native, attended Good Counsel High School and Catholic University in Washington, D.C.
Hurney takes over his former team days before Panthers training camp opens (July 25) at Wofford College in Spartanburg, South Carolina. He already has one big supporter in Johnson, who Hurney signed to a six-year, $72 million contract in 2011.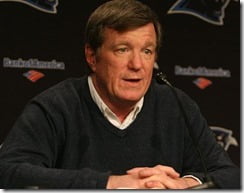 Jeanne Hurney is the former Jeanne Muraco. She and Marty Hurney have been married since January 23, 1988.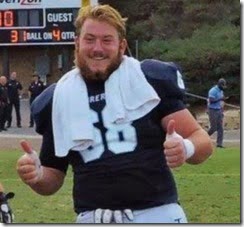 Jeanne Hurney and her hubby are the proud parents of son, Joe Hurney. She gave birth to her son on September 12, 1995 in San Diego, California.
Joe is a Charlotte Catholic HS graduate. During his senior year in high school he went 11-3 and reached state semifinals.
He is currently a football player at the University of San Diego. According to the school website, Joe was also recruited by Princeton, ECU, Richmond and Hampden-Sydney but chose USD for beautiful campus, great academics and strong football program. He is majoring in Industrial Engineering.