Polyxeni Ferfeli
Polyxeni Ferfeli is the smoking hot girlfriend of New York Giants wide receiver, Odell Beckham. The couple were spotted spending a fun weekend in Cancun. Check more of Polyxeni Ferfeli below!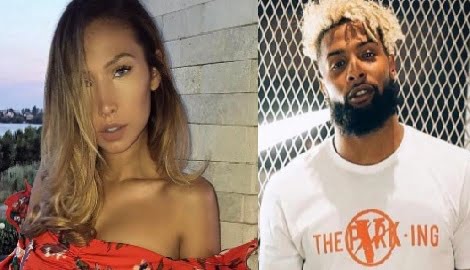 The love birds were first spotted earlier this year and apparently things couldn't be better. Ferfeli and Beckham have been seeing each other for the better part of 2017. Reports say they started hooking up back in April.
No doubt this has been a good year for the 24-year-old who is entering his 4th season with the team and won a Kids Choice award for "Hands of Gold" a few days ago.
Prior to Polyxeni Ferfeli, Odell was in a three-year relationship with Erica Mendez. In the past he was also linked to Amber Rose and Iggy Azalea but nothing was ever confirmed.
Beckham and Ferfeli went to Six Flags in April when a few sites picked up on the relationship and rumors of their romance began swirling around.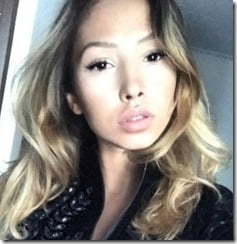 Polyxeni Ferfeli who also goes by Poly Ferfeli is originally from Thessaloníki, Greece. She is close to both her parents and has one younger sister, Kassi Ferfeli. Her mother's name is Mariana Ferfeli. He mother who is from Greece but lives in Bucharest, Romania is a manager at "The Laser Medical Centre."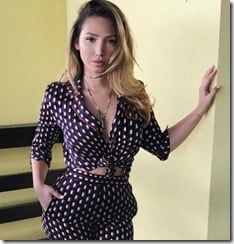 Accoridng to her social media she lived in London, united Kingdom. She studied at Regents University and also at the European Business School in London.
The blonde bombshell speaks four languages: Spanish, Greek, English and Romanian. Accoridng to her LinkedIn profile Polyxeni Ferfeli's proefessional experience includes working in the marketing field.
In 2010 she worked as an assistant at Elgeka Group. Her last job listed was a Human resources position at Elgeka-Ferfeli S.A; in 2011.
Most recently it appears the gorgeous gal changed paths and is currently pursuing a career as a model. The Greek beauty has certainly caught attention in social media, she has over 14K followers on Instagram alone.












Both Ferfeli and her man have chosen to keep their relationship pretty low key.












Thoughts on the NFL wag?
Check her out on Instagram here.