Meet Mrs. Debra Strus! She is the beautiful and amazing mother of NBA player Max Strus, the 6'5 shooting guard currently playing for the Miami Heat. He previously played for the Chicago Bulls, The Windy City Bulls and college basketball at DePaul and for the Lewis Flyers.
Max Strus College
Max Strus graduated from Alonzo Stagg High School before committing to play at Lewis University from 2014 to 2016. Max averaged 13.3 points, 5.3 rebounds and 2.2 assists per game his freshman year; the following year he averaged 20.2 points, 8.4 rebounds, 3.5 assists in 33 games all starts.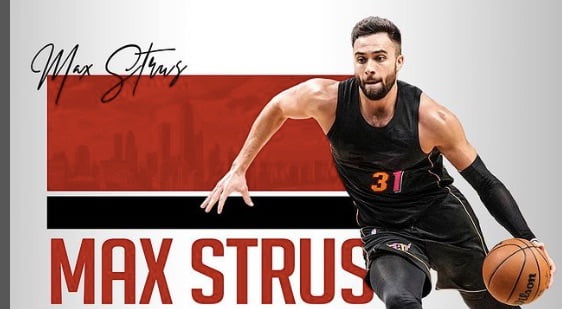 He transferred to DePaul for the 2017-2018 season when he averaged 16.8 points, 5.7 rebounds, 2.7 assists per game; the following season he averaged 20.1 points, 5.9 rebounds, 2.2 assists per game.
Max Strus Height
Max Straus stands at 6'5 and weighs 98 kg. He was born and raised in Hickory Hills, Illinois.
Height 6'5/ 1.96 m.
Weight 98 kg. 215 lb.
DOB March 28, 1996.
Hometown Hickory Hills, Illinois.
Max Strus NBA
Max  Strus initially declared for the NBA draft in 2016; however, he had a change of heart and went back to college. He declared once again to the draft three years later, but he wasn't drafted by any team.
The Boston Celtics invited him to their  Summer League roster and he subsequently signed a two-year contract on July 22, 2019. Sadly he was waived on October 19, 2019.
On October 22, 2019, Strus signed a two-year contract with the Chicago Bulls, and made his debut with Chicago on November 22, 2019, against the Miami Heat.
Max sustained a torn ACL and bone bruise on his left knee on December 23, 2019, while playing for the NBA G League team the Windy City Bulls.
He signed a training-camp deal with the Miami Heat on November 30, 2020, and later a two-way contract on December 19, 2020.
Max joined the NBA Summer League on August 1, 2021, and signed his two-year deal with the Heat on August 6, 2021.
Max Strus Stats

Max Strus Net Worth
As of May 2022, and according to media Max Strus has a net worth estimated at $5 million. 
Max Strus Contract
Max Strus signed a two-year $3.5 million contract with the Miami Heat in August 2021; the deal included a $1,669,178 guarantee.
In 2019, Strus signed a two-year, $2,416,291 deal with the Boston Celtics which included a $415,414 guarantee.
Max Strus Salary
Max Strus earns a $1,710,908 annual salary with the Miami Heat.
Max Strus Family
Max Strus family consists of his parents John and Debra Strus and his two older siblings brother Marty and sister Maggie.
Max Strus Father

John Strus
Max Strus' dad John Strus was born on August 26, 1956. It looks like Mr. Strus is a sales representative at Riddell.
Max Strus Mother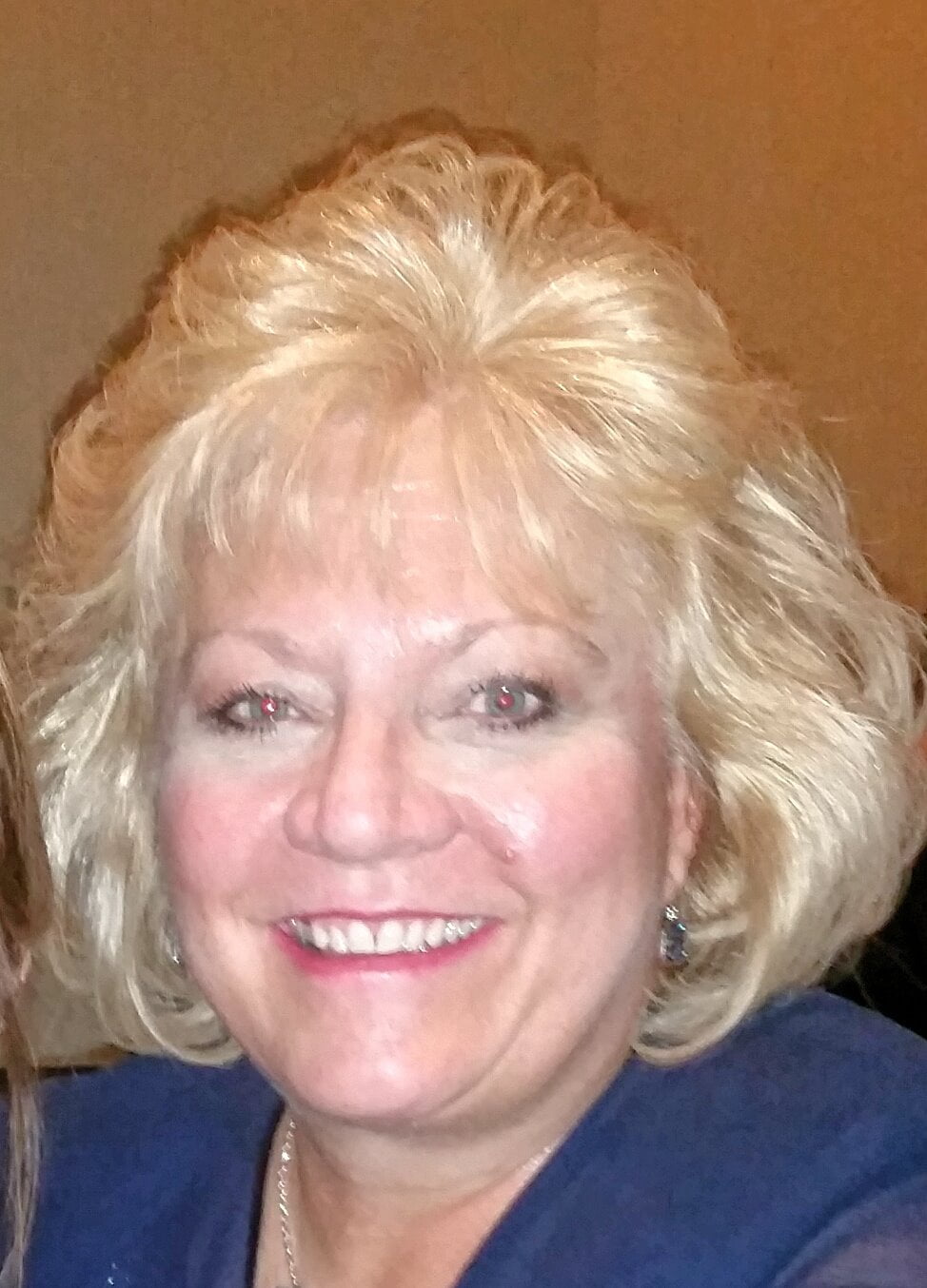 Debra Strus
Max's amazing momma, Debra Strus was born Debra A. Brinkman on September 11, 1959. Mrs. Strus played volleyball and basketball at DePaul University from 21977 to 1981; she was inducted into the Athletics Hall of Fame in 2000.
Max Strus Siblings
As noted Debra and John Strus have three children, Max, Maggie and Marty, all athletes.
Maggie Strus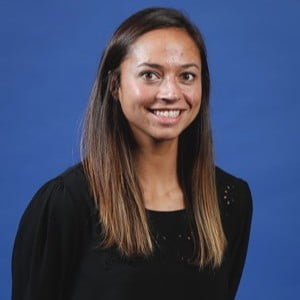 Maggie Strus was born May 5, 1992, in Hickory Hills, Illinois. Maggie played volleyball at the University of Illinois Chicago, from where she graduated in 2014, with a Bachelor of Arts in Communications.
Maggie also holds a Master of Education UIC and a degree in applied behavioral analysis from Capella University. She is currently an assistant director for NCAA Compliance at DePaul University, she initially joined DePaulin 2018 as an assistant volleyball coach.
Before that, Maggie Strus was an assistant volleyball coach at Marist High School, Behavioral Therapist at Autism Home Support Services, and assistant director at Volleyball Chicago; her resume also includes an administrative assistant to UIC's Men's Basketball Head Coach at the University of Illinois Chicago.
Maggie Strus is now Maggie Sommer after she married Michael Sommer on July 31, 2021, at St Patricia Catholic Church in Hickory Hills.
Marty Strus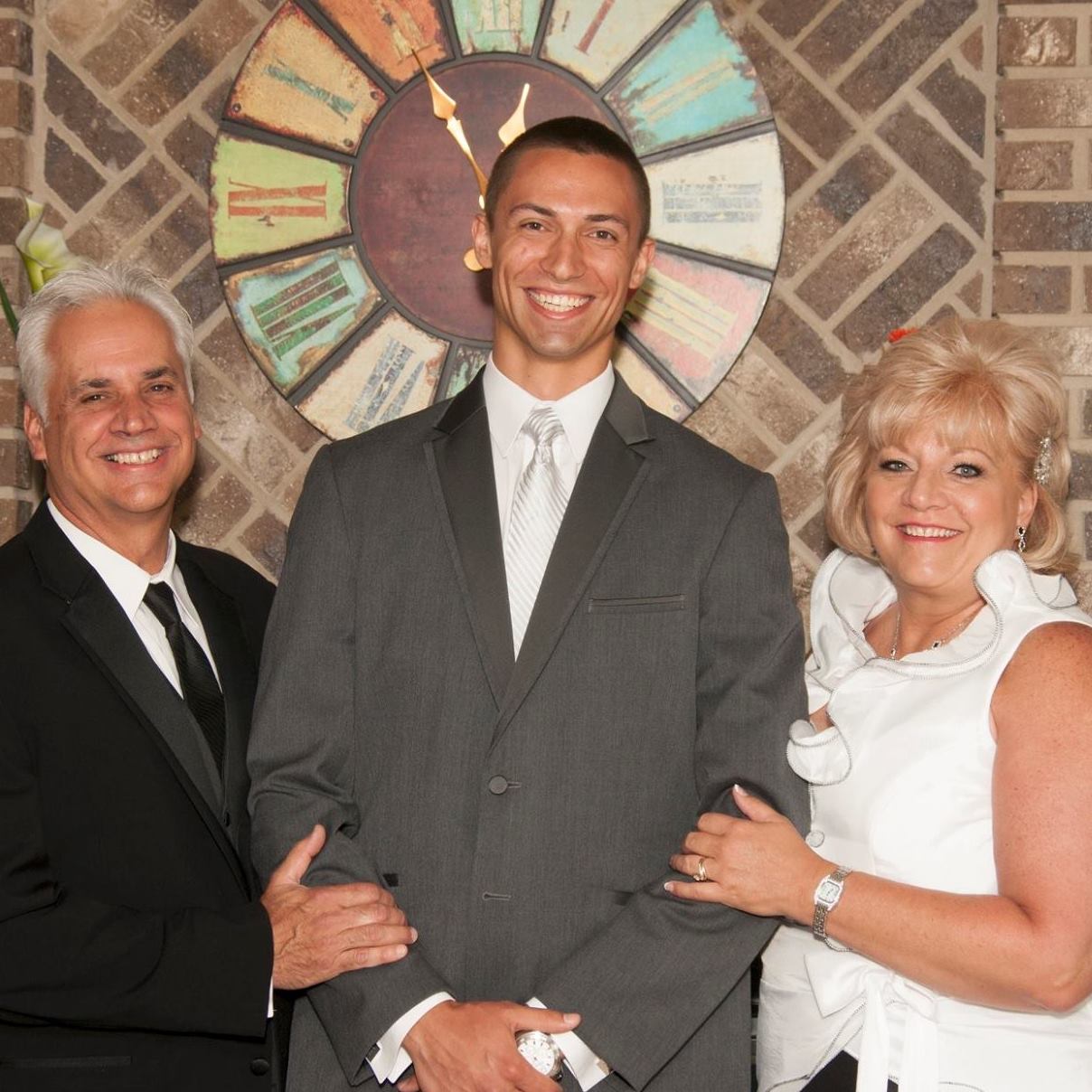 6'10 Marty Strus played basketball at Stagg High School before committing to play for the Flyers at Lewis University. Marty is a head coach for the boys' basketball team at Stagg High School. He lives in Illinois with his wife Becky and their two children.
Max Strus Girlfriend
Max Strus is without a doubt incredibly handsome, ironically he doesn't seem to have a girlfriend at this moment, he isn't married and doesn't have any children either.
Max Strus Instagram
Max Strus posts regularly to his 66.7 k followers on Instagram.