Alysha Newman
This is Alysha Newman; the Olympian Canadian pole vaulter is also the girlfriend of NFL player Anthony Chickillo. Her boyfriend is the 6'3″ linebacker for the Pittsburgh Steelers, who could lose his job in the NFL, following his arrest for assaulting Alysha after they engaged in an argument at the Lady Luck Casino in Pennsylvania.
Both have their own side of the story regarding that incident; for instance, Alysha said he grabbed her by the biceps and forced her against the wall, leaving her with injuries; she subsequently punched him in the head, before he threw her to the floor.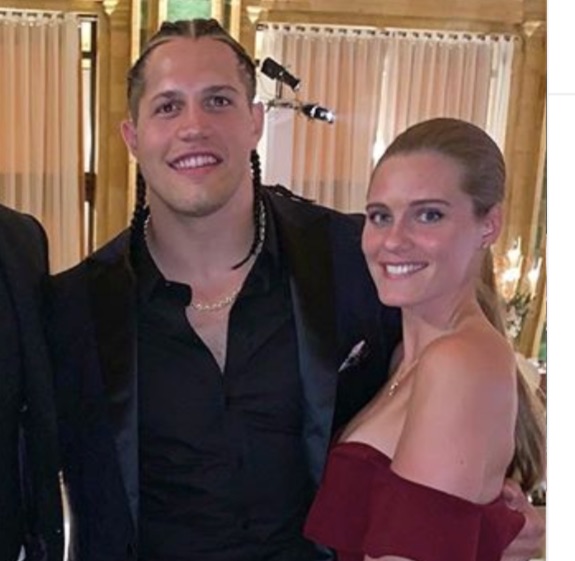 Anthony said it was Alysha who punched him first and he responded by pushing her to the floor.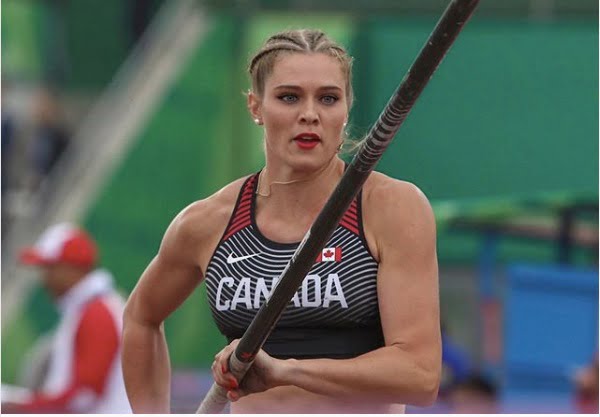 5'9″ Alysha Eveline Newman was born on June 29, 1994, in London, Ontario. She is one of four children born tp Paula and Robert Newman; also proud parents to Alysha's sister Brianna and brothers Dylan and Kyle.
Initially, she got into gymnastics as a little girl; sadly an injury at the age of 13, forced to leave the sport.
She graduated from Mother Theresa High School and enrolled at  Eastern Michigan University in 2013, before transferring to the University of Miami, from where she graduated in 2016.
Ms. Newman, took the bronze at the 2014 Commonwealth Games in Glasgow and one more bronze at the 2019 Pan American Games in Lima. She won her gold medal at the 2018 Commonwealth Games in Gold Coast in Queensland, Australia.