Robyn Hayward
Robyn Hayward is the gorgeous wife of NBA star, Gordon Hayward. Her talented husband is a guard and forward player for the Boston Celtics
Robyn's husband was born Gordon Daniel Hayward on March 23, 1990. He is a former Brownsburg High School and Butler basketball star.
He played in 72 games during his rookie season. After the 2013–14 season, Hayward became a restricted free agent. On July 10, 2014, Hayward received a four-year, $63 million offer sheet from the Charlotte Hornets.
On July 12, 2014, the Jazz matched the offer sheet, re-signing Hayward.
Three years later, Gordon announced he decided to left the Jazz and join the Boston Celtics. He reached a four-year deal with the Celtics on July 14, 2017, for $128 million.
Sadly Gordon suffered a catastrophic injury against the Cleveland Cavaliers and was ruled out for the rest of the season. That was Gordon's debut game, he landed awkwardly on the floor, suffering a dislocated ankle and a fractured tibia.
Meet Mrs. Hayward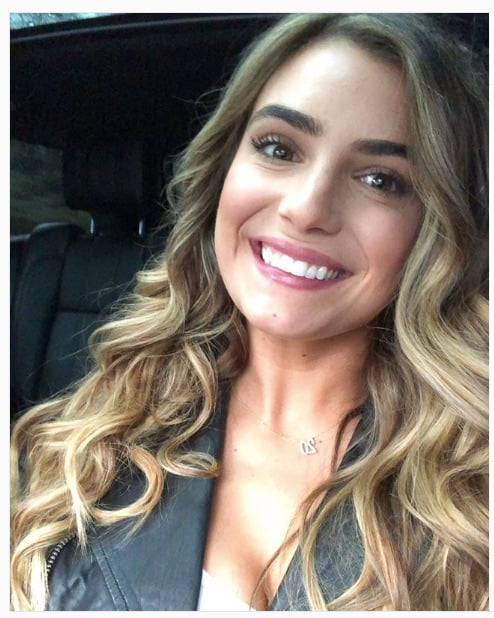 Just five months after Robyn Hayward graduated from high school, Gordon popped the question in December 2013. The then 23-year-old Gordon shared the happy news with an Instagram photo, saying
"Merry Christmas to everyone out there! Hope it's a good one! Mine was especially good bc [sic] SHE SAID YES!!!! So thrilled I get to marry my best friend and such an amazing person @robynvanvliet! I love you!!!"
Though the news came as a little scandalous, they told the world to mind their own business and went through with a lovely wedding on May 24, 2014.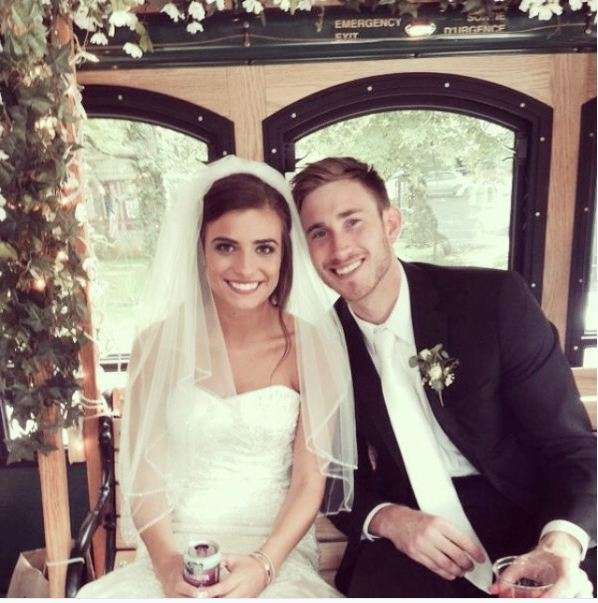 Fast forward to present times, Robyn and Gordon are the proud parents of two small children. Robyn Hayward and Gordon have three adorable little girls, Bernie, Charlotte "Charlie" and Nora Mae.
When they first got married, Robyn was in her first year of beauty school, but with two young children, she is certainly busy being a full-time mommy. It is unclear if she finished her beauty school studies.
The wife and mom were born, Robyn Van Vliet. She attended Bishop Chatard High School in Indiana graduating in 2013. Her family works with a school in Magdalena, Guatemala and it's for children and adults there to learn carpentry, art, baking, etc.
As a result of their close ties to the country, Robyn has an adopted sister, Maggie –who joined her family when she was a baby from Guatemala.
Bernie their first-born came into this world in 2015; Charlotte their second child, was born in July 2016. Robyn gave birth to their third girl, Nora Mae on January 24, 2018.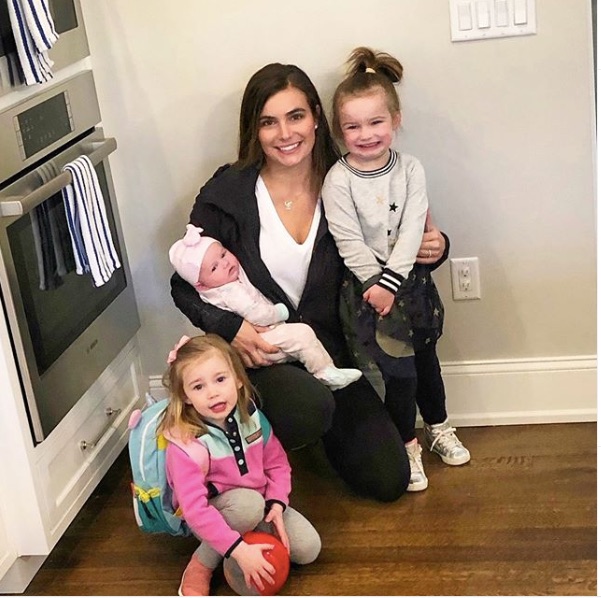 Before Robyn came along, her hubby was in a five-year relationship with ex-girlfriend, Kolbi Killingback.
You can follow Robyn Hayward on Instagram here.