Mychelle Johnson
Check out the lovely Mychelle Johnson; the stunning girlfriend of NBA shooting guard Miles Bridges who currently plays for the Charlotte Hornets.  6'6 Miles originally from Flint, Michigan played college basketball at Michigan State and Huntington Prep and Flint Southwestern before that.
Miles Bridges Family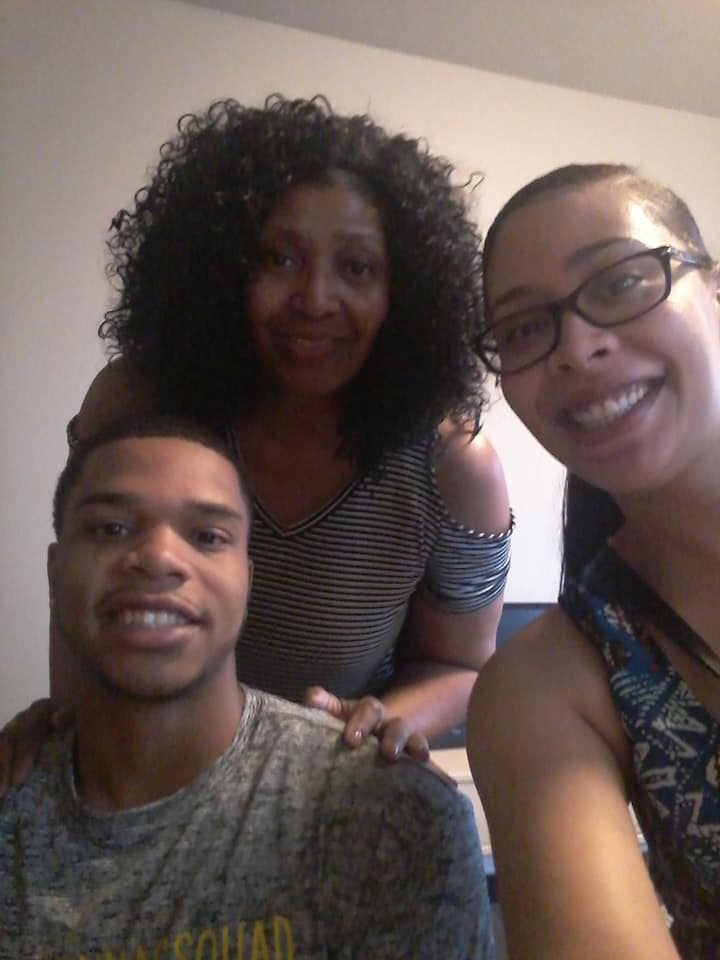 Miles, one of the children of Flint Northern High School's two-time champion Raymond Bridges and Cynthia Bridges was born 0n March 21, 1998. His father introduced him to basketball when he was a little boy. He played at Woodland Park Academy in Grand Blanc and at YMCA.
Raymond Miles won back-to-back Class A state championships at Flint Northern in 1971 and 1972, according to Freep; at some point, Mr. Miles and Mrs. Miles separated, Miles' travel coach Jeff Grayer became like a father to him.
"My father, he was out of my life for a little while, so Coach Grayer means everything to me," Miles said. "He taught me to become a man."
Miles also said his sister Tara Rushing has been like a parent to him; Tara Noelle Rushing graduated from Mott Community College.
Miles Bridges College Stats
Miles attended  Flint Southwestern Academy before transferring to Huntington Prep School in July 2013; after that, he attended Michigan State. His freshman year Miles averaged 16.9 points, 8.3 rebounds, 2.1 assists, 1.5 blocks per game in 32 minutes per game in 28 games; he was also named  Sporting News Freshman All-American, Big Ten Freshman of the Year by both the coaches and media, Michigan State Team MVP, won the Jumping Johnny Green Chairman of the Boards Award, AP Big Ten Newcomer of the Year.
His sophomore year Miles played in 34 games started in 33, he averaged 17.1 points, 7.0 rebounds, 2.7 assists, and .8 blocks. He announced he was entering the draft after his sophomore year, forgoing his finals two years of college.
Miles Bridges NBA
The Los Angeles Clippers selected Miles Bridges in the first round (12th overall) in the 2018 NBA draft; the Clippers subsequently traded him to the Charlotte Hornets. In his rookie season in Charlotte, Miles averaged 7.5 points, 4.0 rebounds, 1.2 assists and.6 blocks per game.
The following season he played in  65 games, started in 64, averaging 13.0 points, 5.6 rebounds, 1.8 assists, and .7 blocks per game.
Miles Bridges Contract & Salary
On July 2, 2018, after the Clippers traded him to the Charlotte Hornets, Miles Bridges signed a three-year contract worth $10,896,360. In December 2020, Miles signed a four-year contract extension. Miles has an annual salary of $5,421,493.
Miles Bridges Net Worth
Miles Miles has an estimated net worth of $1.5 million, in addition to his NBA salary, Miles signed a four-year endorsement contract with Nike. His decision to go with Nike according to the Bleacher Report was for two things, Michigan State's history of using Nike jerseys and Nike's longtime partnership with Michael Jordan who owns the Charlotte Hornets.
Miles Bridges Jersey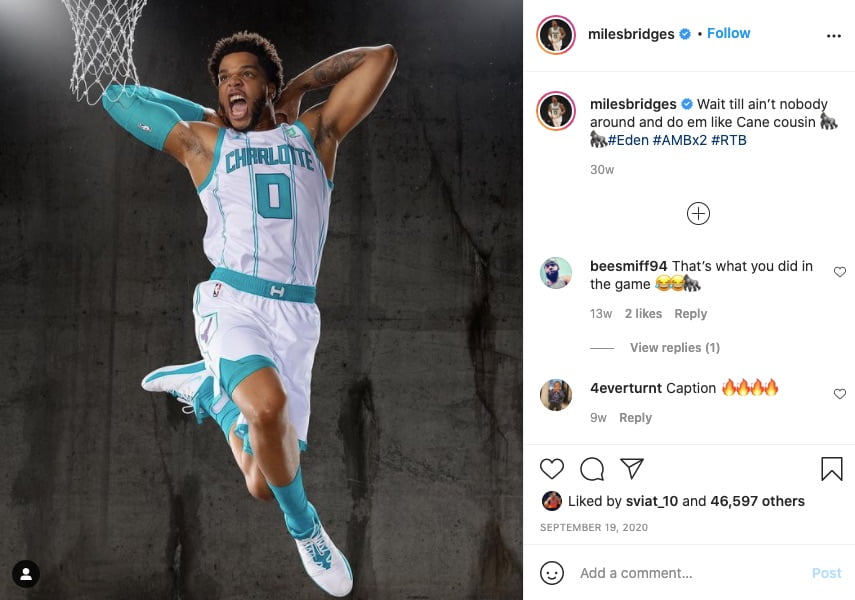 Miles Bridges' #0 jersey is available in white and teal at the NBA store for $74.99, free shipping! The Hornets fan Shop has some Miles Bridges jerseys as well, prices range from $64.99. And if you are looking for more options then you should take a look at Amazon.
Miles Bridges Girlfriend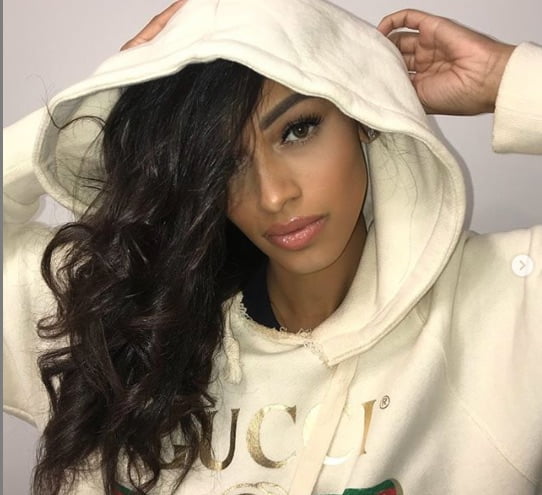 Miles Bridges' girlfriend Mychelle Johnson was born on September 3, 1997, in Huntington, West Virginia; she is one of four children born to Holli and Scott Johnson. Her father Scott is the head coach for West Virginia Thunder AAU Team. Her siblings are Maki Scott, Mariah, and Mychal.
Mychelle's sister Mychal, played basketball at Notre Dame and is dating NBA shooting guard Andrew Wiggings, together they have two beautiful daughters Amyah and Alayah


Ms. Johnson a former basketball player at Marshall University, played high school basketball at Huntington St. Joseph Catholic High School before she attended Middle Tennessee State.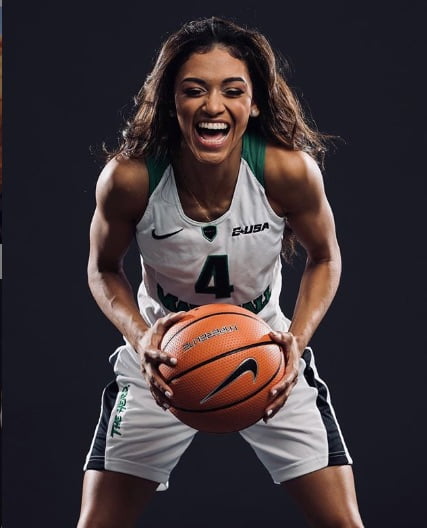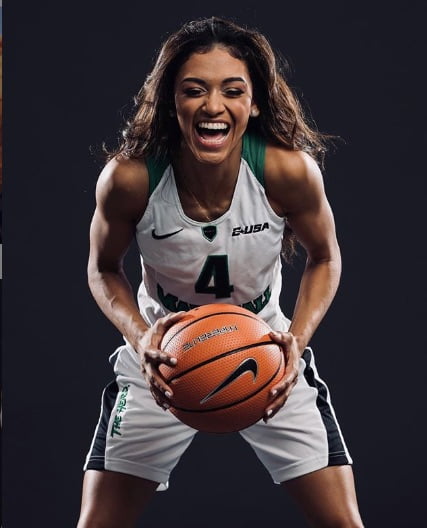 After one year at MTSU, 5'5″ Mychelle eventually transferred to Marshall.
Miles Bridges Children
Miles and Michelle became proud parents to their beautiful baby boy Ace Miles Bridges on October 26, 2018.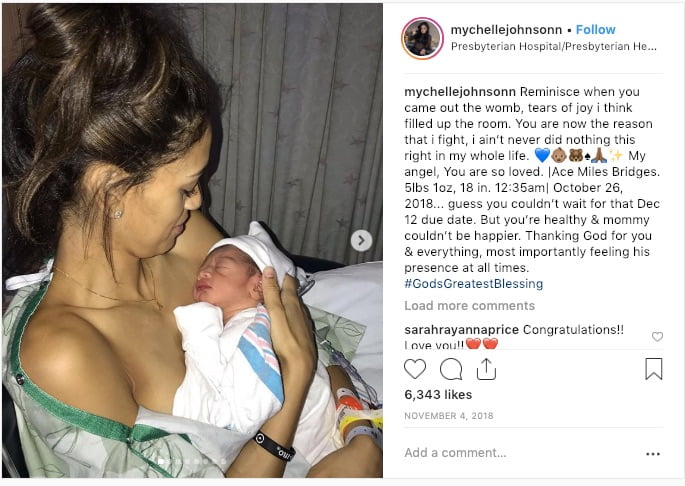 Mychelle, Miles, and little Ace welcomed Aylä Marie Bridges into their lives on February 10, 2021. The proud new dad posted on Instagram.
Everybody meet my babygirl Aylä Marie Bridges born February 23rd, 10:13am! ❤️❤️ #GirlDad #Eden #AMBx2.
Mychelle, Miles, and their two gorgeous children live in Charlotte.