Meet pretty Christina Markakis; she is the wife of MLB player Nick Markakis, who plays for the Atlanta Braves.
Christina Markakis originally from Plantation, FL; was born Christina Dutko on December 28, 1984, in Ft. Lauderdale, FL. The daughter of Michael and Bettie Dutko; received a degree in education from Florida Atlantic University which came in handy when she and hubby created the Right Side Foundation, which helps underprivileged children in Maryland.

She and Nick tied the knot during the 2008 season. Christina understands all about athletic competition, she was a cross country and track star at Florida Atlantic University. The two were introduced at a Super Bowl Party hosted by Baltimore outfielder Jeff Fiorentino in 2006. Christina also went to high school in Florida with the wife of Nick's good friend and teammate, Brian Roberts.
She is also a former elementary school teacher and a proud mama! Christina and her hubby have three kiddos together, all boys which makes her the undisputed queen of the house. She gave birth to the first boy, Taylor Jason Markakis in March 2009; Tucker Edward; followed in May 2010; and last but not least we have Toby, who born September 2013.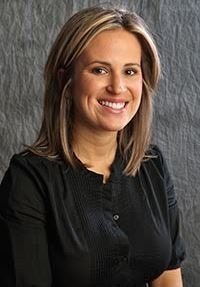 Parenthood became a big deal for the couple. It was their love for children and the feeling of becoming first-time parents that eventually helped them decide the foundation will be aimed to help children.
"Nick and I have always loved children. As new parents, we see great promise in our son and want to do our part to ensure that other children in Maryland have opportunities to grow and enjoy life," she explains.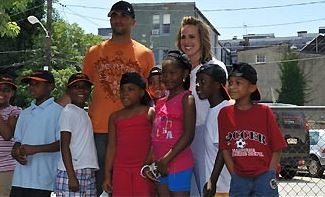 She and her hubby must have felt very fortunate to receive The team's "wedding present" of a six-year, $66.1 million contract extension. The move avoided salary arbitration and upped Nick's 2009 pay to $3.35 million.
So lovely Christina has nothing to worry about, she's able to give back to her community and through the couple's foundation.