Meet Kayla Phillips
Kayla Phillips is the girlfriend of 5'10" NFL player, Desean Jackson. Her boyfriend is a wide receiver for the Philadelphia Eagles but he also played for the Tampa Bay Buccaneers, Washington Redskins, and the Washington Redskins.
Reports say his Los Angeles home already broken into earlier this week. TMZ told a group of at least five armed people engaged broke in and involved in a fight with the people inside. Apparently, Nor Jackson or Kayla Phillips was inside the home at the time. It appears, he was not the target.
DeSean went to Long Beach (Calif.) Polytechnic H.S, where he received the 2004 Glenn Davis Award from the Los Angeles Times as Southern California's Player of the Year.
Jackson attended the University of California, Berkeley –where he played for the school's team. The All-American athlete was drafted by the Philadelphia Eagles in the second round of the 2008 NFL Draft. DeSean has been selected to the Pro Bowl three times; two of them, at two different positions in the same year. In 2010 he was named to the Pro Bowl as a wide receiver and return specialist.
He became a designated Eagles' franchise player on March 1, 2012. He then re-signed with the Eagles on March 14, 2012, and was released by the Eagles on March 28, 2014. DeSean signed with the Washington Redskins on April 2, 2014.
DeSean joined the Tampa Bay Buccaneers in March 2017, before returning to play for the Philadelphia Eagles for a second stint in March 2020.
Meet Ms. Phillips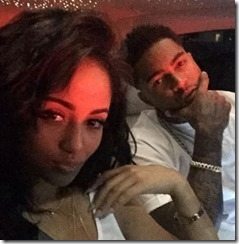 A good thing lovely Kayla Phillips wasn't around for the break-in as she was very much pregnant at the time! Kayla Phillips has tons of followers on her social media.
The model gained a major audience as a model and Vine star with the channel "imKaylaPhillips." She is a native of Virginia and was born in 1991.
Kayla Phillips and Desean met on the internet, and their relationship came out to light earlier this year. A few months later she Instagrammed a photo of herself announcing she and Desean were expecting a child together.
She regularly models for Civil Women's Fall Hear Us Roar.
Like many other YouTube or Vine stars, she was linked to Justin Bieber in the past. She used to date record producer August Alcina. They broke up last year.
The couple appears on their BET show, Home Team.
Kayla and DeSean have two beautiful sons together; Jac born in October 2015 and Jace born June 2018. In addition to Jac and Jace, Kayla is the proud momma of her 10-year-old Tru, from a previous relationship.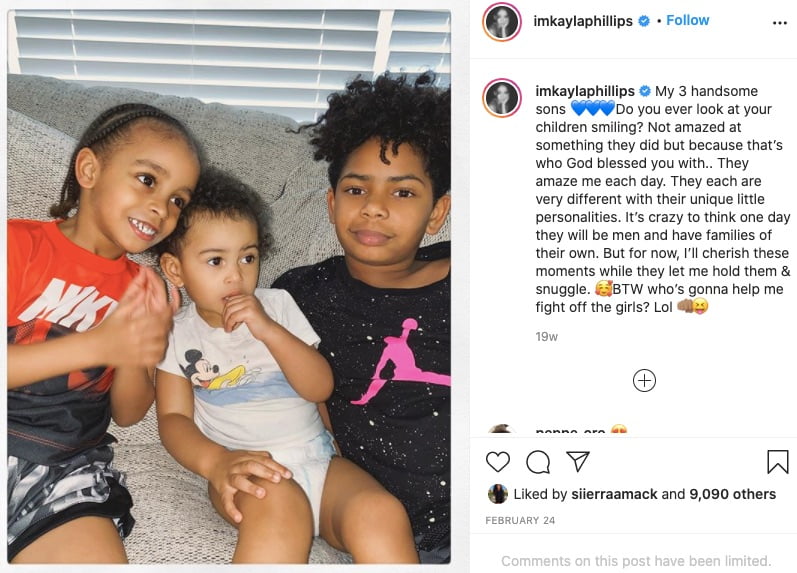 You can find Kayla Phillips on Twitter here, Instagram here.