Nina Mirotic
Meet Nina Mirotic, the wife of NBA player Nikola Mirotic. Her husband is currently a power forward for the Milwaukee Bucks. HJe previously played for the Chicago Bulls and the New Orleans Pelicans.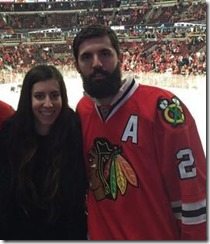 Nina happens to be the daughter of Jadran Vujacic who was Nikola's personal coach for eight years. Mirotic was 13 when they met.  Fast forward a few years and a 21-year-old Nikola telling his coach he had fallen for his daughter!
It took a while for Vujacic to adjust to the ides Mirotic recalls saying "After a month, everything was normal," "We were together. Everybody was happy."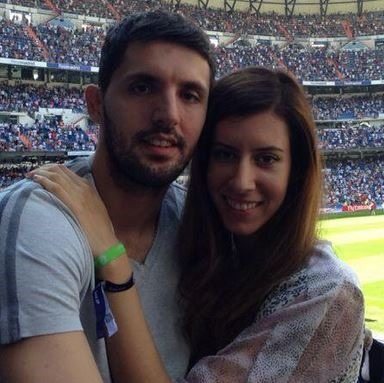 Nina and the 6-foot-10 Serbian tied the knot in June 2012 and have not wasted their time. Nina gave birth to their only child so far, son Aleksandar in May 2013.
Nina's 6-foot-9 father had played professionally in what was then Yugoslavia for more than two decades, so do not worry about Nina, she is almost as told as her guy.
From Nikola's social media accounts, we can tell Nina and Nikola enjoy spending time together whether at sports or cultural events they are seen hanging out often. It seems like the couple is adjusting to their new home.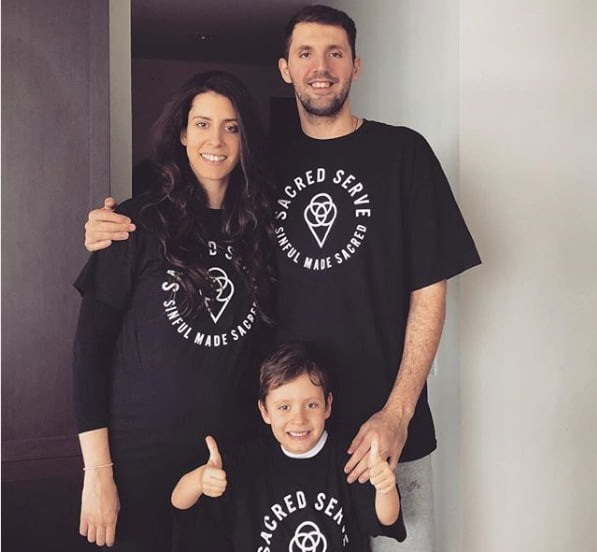 Judging from Nikola's photos it looks like Nina is expecting baby Mirotic #2.