Jessica Pearce
Meet lovely Jessica Pearce; the wife of Boston Red Sox first baseman Steve Pearce. He also played for the Toronto Blue Jays, Baltimore Orioles, Pittsburg Pirates and the Tampa Bay Rays
Her man is a 2001 graduate of Lakeland High School, where he was a 4-year letterman in baseball and posted a .400 batting average.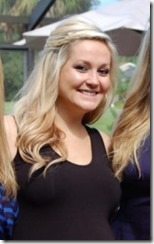 Steve was drafted by the Twins in 2003 and the Red Sox in 2004 but did not sign. The Pirates drafted him in the 8th round of the 2005 draft.
He and his wife Jessica welcomed their first child, an adorable daughter named Jensen.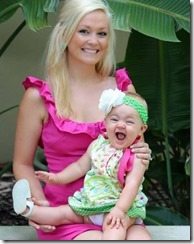 He's come to enjoy a successful career but that almost didn't happen! He debuted back in 2007 and not everything worked way up from there, things weren't as he expected. After being released by Minnesota in spring training, he drifted from the New York Yankees to the Orioles to Houston to the Yankees and back to Baltimore before the end of the season. Over a span of six chaotic months, MLB teams passed him around like a fastball across the field.
It was 2012 and an exhausted player sat down with his wife, Jessica; and initiated the conversation that many ballplayers dread. They discussed the possibility of him going back to school or pursuing another line of work that might not be so fraught with uncertainty.
Jessica and her hubby ultimately decided to stay the course because he was convinced he had too much productive baseball left in him to walk away unfulfilled. Two years and one improbable turnaround later, Pearce has become a walking endorsement for the power of self-confidence and fortitude.
We know he couldn't have made without the support and faith of his lovely wife.
You can find the blonde on Facebook here.