Jo-Ellyn Tucker
Jo-Ellyn Tucker is the loving and proud wife of former football player turned coach, Mel Tucker.
Jo-Ellyn's husband has been hired as the new head coach of Michigan State University.
The Ohio native born January 4, 1972; played three seasons at Wisconsin, 1991-92 and 1994. He graduated in 1995 with a degree in agricultural business management.
When Tucker finished his playing career at Wisconsin, he signed a deal with the Canadian Football League. However, he was ultimately cut. Then he landed in the coaching profession, calling Saban at Michigan State and accepting a graduate assistant job.
After a year at Miami (Ohio), Tucker reunited with Saban at LSU to be his defensive backs coach.
He spent one season at LSU before becoming Ohio State's defensive backs coach for three seasons and co-defensive coordinator for one.
Tucker worked in the NFL for a decade, from 2005-14. He started out with the Cleveland Browns, coaching defensive backs from 2005-07 and moving up to defensive coordinator in 2008. He was the Bears' defensive coordinator for two seasons before he was fired after an unsuccessful run. He returned to the college level as Assistant Head Coach and Defensive Backs Coach at The University of Alabama, then as Georgia's defensive coordinator. In 2019 he was named head coach at Colorado.
48-year-old Melvin Tucker brings along his experience and his lovely family; wife of many years Jo-Ellyn and their children.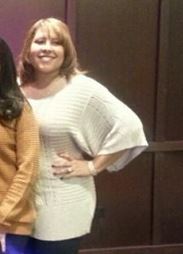 As an interesting fact, Tucker proposed to Jo-Ellyn on their first date, according to Jacksonville.com. Jo-Ellyn -who at the time had finished law school, was set up on a blind date with Tucker by her roommate.
Tucker actually popped the question during that first date, what's even more shocking, Jo-Ellyn accepted! They have been married for 21-years.
Jo-Ellyn Tucker was born on August 18, 1971; as JoEllyn Haynesworth. She earned her undergraduate degree at Illinois and obatined her law degree from Rutgers.
Mrs. Tucker is the proud mother of the couple's two teenage sons, 17-year-old Joseph and 15-year-old Christian.
By the looks of it, Jo-Ellyn Tucker seems to enjoy a low profile and in addition of being a supportive coach's wife she has dedicated her life to raising the couple's two children.