Elle Leonard
Have you met Meyers Leonard's utterly beautiful wife Elle Leonard? She is drop-dead gorgeous and we are going to tell you everything we know about the wife of the 7'1″ center NBA player with the Portland TrailBlazers who also played for the University of Illinois prior to being selected by Portland with the 11th overall pick in the first round in the 2012 NBA draft.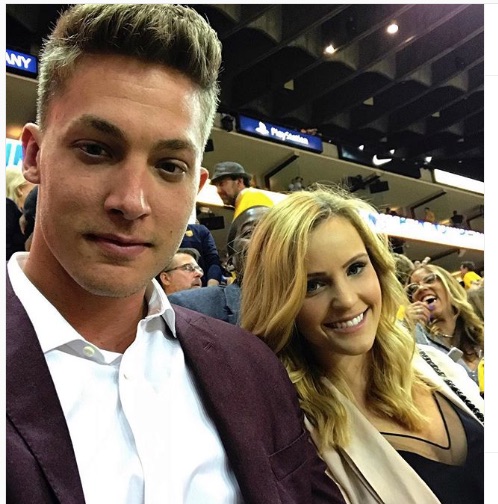 Mrs. Leonard, was born Elizabeth Anne Bielfeldt in 1992, in Peoria, Illinois; she is one of four children born to Julie and David Bielfeldt, also proud parents to Lydia (b. 1999), Matti (b. 1996), and Max (b. 1993).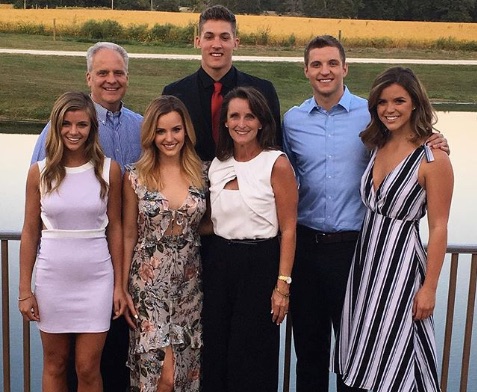 Matti played volleyball at the University of Illinois, Max played basketball at the University of Indiana and Lydia is a cheerleader at Notre Dame High School.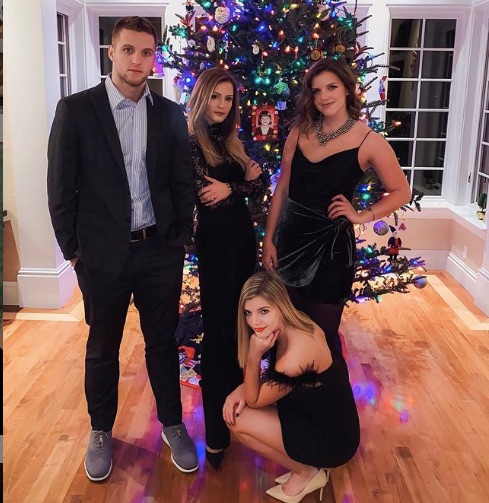 Elle like her siblings was an athlete herself, she was a member of the Peoria Notre Dame girls basketball team and later at the  University of Illinois, where not only she graduated with a bachelor's degree in advertising in 2014, but where she also met Leonard.
She and Mayers dated for three years before getting engaged over Memorial Day weekend in 2014. They tied the knot on August 2, 2015.
Elle Leonard is the founder and CEO of the nutrition bars and snacks called Level Foods, which she founded in 2017. In addition to that, she is the business manager of her hubby's Meyers Leonard Brand.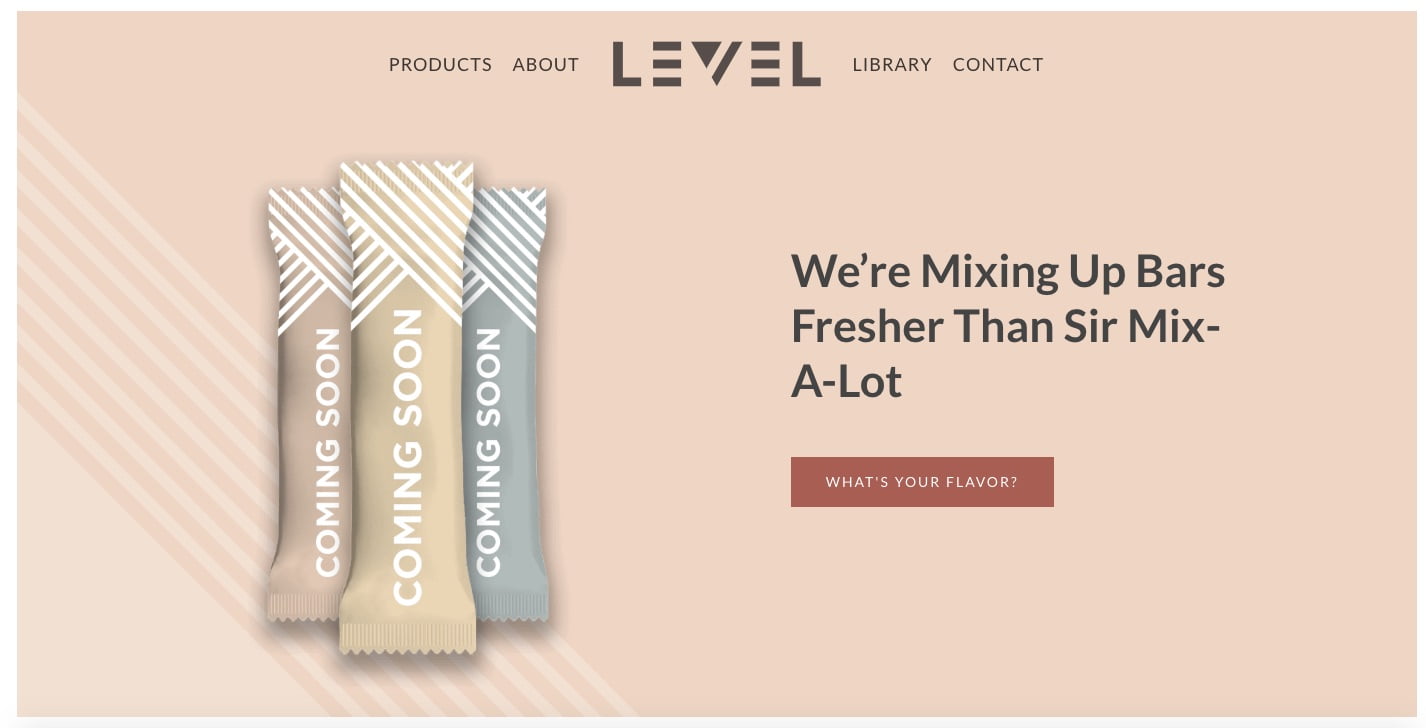 Before all of that, Elle was a spin instructor at BurnCycle in Portland, Oregon. You can find her on Instagram here.