This beautiful young lady who we recently met as Tamia Gordon is the girlfriend of NFL player Michael Carter, the outstanding 5'8 running back currently playing for the New York Jets. Carter previously played college football for the North Carolina Tar Heels at the University of North Carolina before entering the 2021 NFL draft.
Michael Carter Family
5'8 Michael Carter was born on May 7, 1999, in Navarre, Florida. He is the son of Tony Carter and Mrs. Suzette Ellington. Michael has two brothers, Dwayne and Joshua.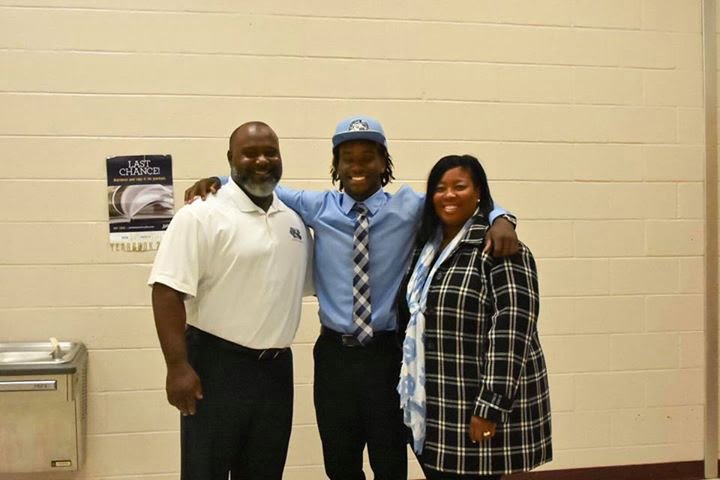 Michael's dad,  Air Force retiree Tony played football at South Carolina State and is an assistant coach at Navarre High School; while his amazing momma, Suzette served in the United States Air Force and is Eglin Family Support Activities Council president.
Suzette and Tony Carter are not married, he is married to Rachel Ann Carter since February 2015.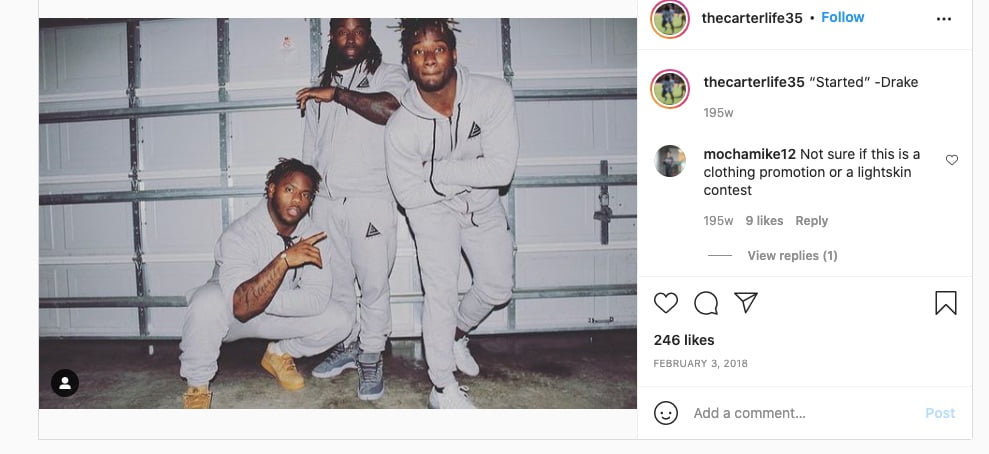 Michael's 5'9 running back brother Dwayne Carter born on May 23, 1994, graduated in 2012 from Navarre High School in 2012. He later attended Independence Community College before transferring to Harding University.
Carter's other brother Joshua Anthony Carter (b. November 7, 2000) in Okinawa, Japan is also a running back, he plays for the Jaguars in South Alabama.
Michael Carter College
In 2017- Michael completed 559 yards on 97 carries and eight touchdowns in 11 games.
2018- Carter completed 597 yards on 84 carries and two touchdowns in 9 games.
2019- He completed 1003 yards on 177 carries, three touchdowns in 13 games.
2020- Michael completed 1245 yards on 156 yards, nine touchdowns in 11 games.
Michael Carter earned the Eddie & Jo Allison Clary Smith Strength & Conditioning Award for Outstanding Lifter and was Paul Hornung Award Finalist his senior year.
Michael Carter NFL Stats
Michael Carter was selected by the New York Jets with the 107th overall selection in the fourth round during the 2021 NFL draft. On June 4, 2021, he agreed to a four-year rookie contract with the Jets. Carter made his regular-season debut on September 12, 2021, against the Carolina Panthers.
Carter has completed 279 rushing yards, 226 passing yards, 3 touchdowns in eight games.
Michael Carter Contract & Salary
On June 4, 2021, Michael Carter signed a four-year, $4,287,368 contract with the New York Jets, that included an $807,368 signing bonus and a base salary of $1,071,842.
Michael Carter Girlfriend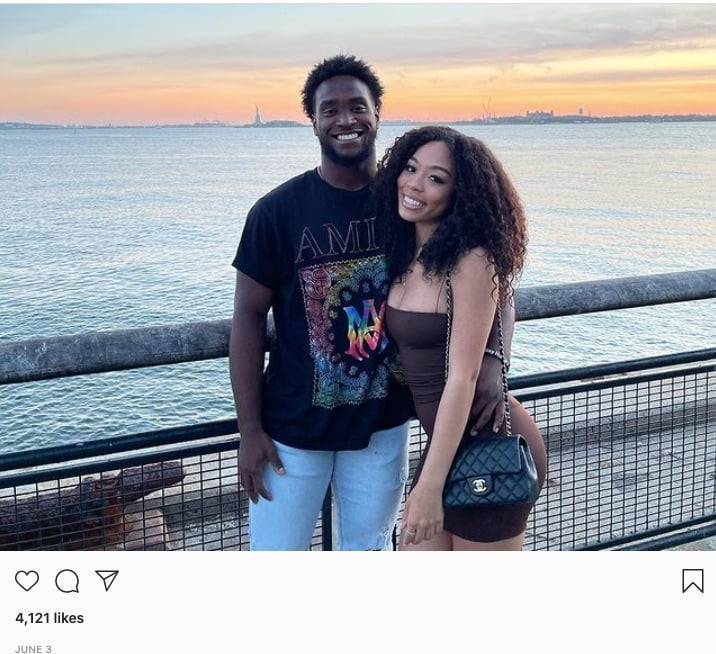 It looks like Michael Carter is not single, his girlfriend appears in just one photo with him on his Instagram, he didn't tag her, but Fabwags found out her name is Tamia Gordon.
Tamia Gordon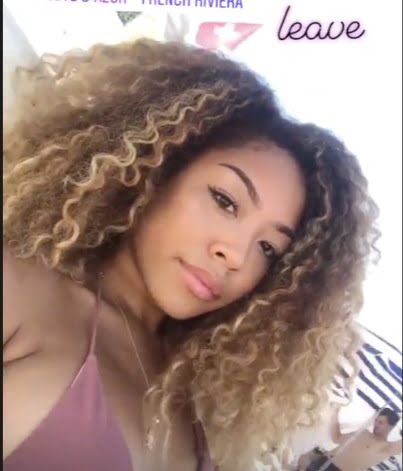 There isn't much about Michael carter's pretty girlfriend Tamia Gordon, so far we found that Tamia attends Florida State University and that she is drop-dead gorgeous!!