Michelle McCourty
Meet Michelle McCourty, well actually Dr. Michelle McCourty the formerly Michelle Powell is the loving, caring, and without a doubt the extremely beautiful wife of Devin McCourty. He is the talented free safety for the New England Patriots. Devin played for the Rutgers Scarlet Knights at Rutgers University in Piscataway, New Jersey, prior to his NFL selection in 2010.
Devin and his twin brother Jason were born on August 13, 1987, in Nyack, New Jersey. The McCourty twins attended at Montvale (NJ) St. Joseph and subsequently went to Rutgers University. Devin was selected by the New England Patriots with the 27th overall pick, in the first round of the 2010 NFL Draft, his twin bro Jason a cornerback was the 203rd overall pick selected in the 6th round of the 2009 NFL Draft by the Tennessee Titans.
Strangely enough, you want to read about Mrs. McCourty, luckily this is FabWags and we will tell you everything we know about this gorgeous NFL Wag.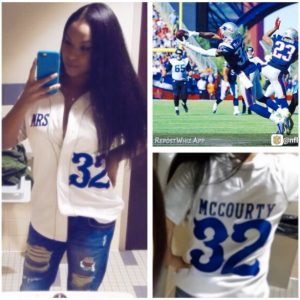 Michelle Zapata Powell was born on March 18, 1988, in Syosset, New Jersey. She is one of the children born to Jerome Powell and Carolita Powell (nee. Zapata).
Dr. McCorty an emergency medicine physician in Piscataway, New Jersey. She graduated from Rutgers Robert Wood Johnson Medical School, did her residency at UMDNJ-Robert Wood Johnson Medical School.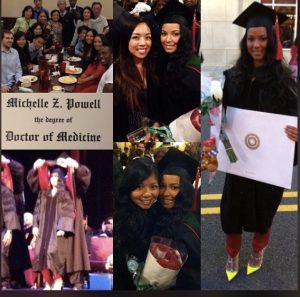 Michelle and Devin met and started dating while they attended Rutgers University. They tied the knot at the Venetian on April 30, 2016. The lovebirds are expecting their first child together, their baby girl will come into their lives in March 2017.