Michelle McMillan
Michelle McMillan is the loving and supportive wife of NBA coach, Nate McMillan. Her 52-year-old husband is the current head coach for the Indiana Pacers. Keep reading to know Michelle McMillan's biography.
Michelle McMillan's husband was born Nathaniel McMillan on August 3, 1964. He is former NBA player turned coach. The Raleigh, N.C. native played at North Carolina State, before entering the NBA.
McMillan helped lead NC State to a first place tie in the Atlantic Coast Conference regular season in 1985, and the Elite Eight in both the 1985 and 1986 NCAA Championship Tournaments.
As a player, McMillan was originally selected by the Sonics out of North Carolina State with the 30th overall pick in the second round of the 1986 NBA Draft. Nate spent his entire professional playing career in Seattle.
In his 12 years with Seattle when the team qualified for the postseason 11 times, Nate appeared in more playoff games (98) than anyone in team history.
In 1999, McMillan received one of the highest honors a basketball player can obtain as the Sonics retired his jersey number 10 at halftime during a game against the Washington Wizards. He became just the fourth Sonics player in the history of the franchise to have his number retired.
McMillan was named the Sonics interim Head Coach on Nov. 27, 2000 after serving as assistant coach for the previous two seasons. As the 12th head coach in the franchise's history, and the youngest in the NBA.
The Sonics removed the interim status from McMillan's title on Jan. 5, 2001 and signed him to a four-year contract.
In McMillan's first full NBA campaign as a head coach, he guided Seattle to a 45-37 regular-season record and the seventh seed in the 2002 Western Conference Playoffs.
Also in 2001, the National Junior College Men's Basketball Coaches Association inducted McMillan into their Hall of Fame as a player.
In 2005, after 19 years of relationship with the Seattle organization, he left to become the head coach of the Portland Trail Blazers. This May he was named head coach for the Indiana Pacers.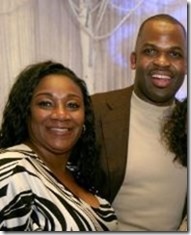 Nate couldn't have done it without the love and support from his lovely wife Michelle McMillan. Michelle played basketball at Hickory High School in North Carolina.
They have been married for 28-years.
A former accountant, 51-year-old Michelle McMillan and her husband raised two children, son Jamelle and daughter, Brittany Michelle. Michelle McMillan gave birth to son Jamelle on December 30, 1988. The 27-year-old played college basketball as a guard for the Arizona State Sun Devils.
Jamelle McMillan is a Player's Development coach for NBA side New Orleans Pelicans.
On the other hand, being the wife of a player/coach definitely has its perks. Michelle McMillan has experienced it a couple of times, in the form of lavish gifts including a convertible Mercedes, and in 2003 it was a black Escalade.