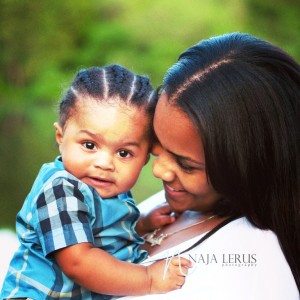 Mieka Reese has announced that she is breaking up with her fiancé Derrick Rose of the Chicago Bulls, last Sunday. She posted on Instagram, which apparently is the new place to let everyone know about your break ups.
According to some sources, they were high school sweethearts, others say she met him in 2010 through her newly opened business "Socialite Styling". She outfits celebrities clothing, make up and hairstyles.
In October of 2012, they introduced their adorable baby boy Derrick Jr. to the world via some very cute pictures. His nickname is PJ which was Derrick's nickname also, his grandma called him Pooh because he was so appealing, hence Pooh Jr, to PJ.
Mieka graduated from Chicago's Wheeler High School in 2007. She then went to Clark University, a small University in Atlanta, Georgia, where she graduated.She worked as an intern at a company called Rockawear Incorporated.
She and Derrick had been together since before his days in college, which makes it especially sad to see this couple breaking up. There have been rumors that he got caught sleeping with a stripper, a well known dancer, heavy on the tattoos. But this has not been confirmed.
Some sources are saying that Mieka has already packed her bags and moved out of their Trump Towers condo, with her son. In her message, she is quoted as saying ""PJ is the center of my life now and Derrick and I work together to co-parent for him. No Derrick and I are not in a relationship anymore but our friendship has always been there and will continue to grow, Even if our only purpose in life was to create our son, I'm he and Derrick fine with that. My son is the greatest gift I could've asked for… Happy Sunday."
Mieka did not give any reason for the break up, but some optimists are hoping they get back together again. It might be very difficult for this to happen if infidelity was the cause.