Meet pretty Ashley Cole, she is the lucky gal dating MLB player Chris Heston. Everyone is talking about her 27-year-old baseball pitcher for the San Francisco Giants who –held the New York Mets hitless Tuesday night in a 5-0 win at Citi Field.
According to usatoday, Heston became the first rookie pitcher to toss a no-hitter since Boston Red Sox's Clay Buchholtz tossed one on Sept. 1, 2009.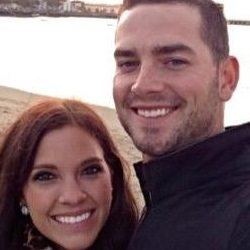 But things haven't always been this blissful for the Florida native, according to Wikipedia in 2009 he finished with a 1–5 record and 4.11 ERA; 2010, he finished 5–13 with a 3.75 ERA; in 2011, he improved to 12–4 with a 3.16 ERA and 131 strikeouts.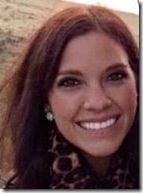 No doubt Ashley's boyfriend belongs to the Giants; in 2007 he was drafted by the Minnesota Twins in the 47th round but did not sign with the team. In 2008 he was drafted in the 29th round, by the Washington Nationals but he again did not sign. In 2009 he signed with the San Francisco Giants.
Heston was added to the Giants 40-man roster on November 20, 2012 and made his debut with them on September 13, 2014.
Ashley attended East Carolina University where we assume the couple met and fell for each other. Not much is known about her other than they have been dating for a few years, the couple seems to be very private when it comes to social media sharing, Ashley can be found on Twitter but her account is set to private.
The smiley brunette gives an insightful peace of advice saying: "How people treat you is their karma, how you react is yours."