Meet gorgeous Dana Long, the girlfriend of 25-year-old Canadian MLB player, Brett Lawrie. Her boyfriend who is an infielder for the Oakland Athletics and recently made news after his broken bat injured a fan –just got engaged!
Apparently the Oakland's third baseman popped the question on her gal's birthday! On June 9, Dana tweeted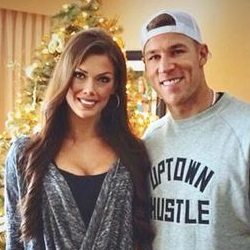 Best birthday ever #sohappy
And today she posted a photo of her stunning rock to Twitter and captioned it:
Blown away by the beauty of this ring but more so by the meaning attached to it. I can't wait to spend my life w you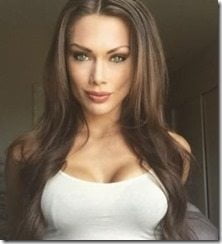 Dana is also from Canada, the lovely gal attended Saint Mary's University and on social media she describes herself as a fitness enthusiast, foodie, and pianist.
The Toronto native graduated with a Bachelor of commerce Degree and majored in Marketing.
Dana who appears to be a sweet girl but looks like a model, keep active on social media, she tweets just about everything that comes to mind and of course is very supportive of her man, who's been productive in all four games he's started in June, going 9-for-15 with a homer, three RBI, and five runs.
Don't miss her man tonight playing against the Rangers and congrats to the happy couple!
You can find her on Twitter here, Instagram here.