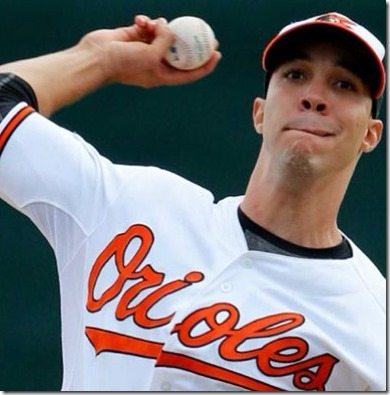 30-year-old Dominican baseball player Ubaldo Jimenez is a proud member of the Baltimore Orioles and his time to show what sort of focus and energy the veteran will bring has come! The Baltimore Orioles have released their 25-man ALDS roster. Ubaldo Jimenez and Brad Brach were included, leaving out Brian Matusz and T.J. McFarland.
Ubaldo Jimenez, who struggled for much of the season, is on a pitching staff that includes right-handed relievers Kevin Gausman and Brad Brach.
Back in February, the Orioles and the then, free-agent pitcher, agreed to a four-year contract. They hoped Jimenez would deliver a huge boost to a pitching staff that struggled immensely in 2013.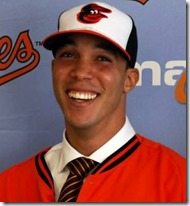 Ubaldo is not big on social media, and likes to keep things private, he is very thigh lip about his personal life, so tight that,to this day we have no memory of him dating! We know players' romantic partners play a huge part in their careers, the love and support of a special someone can make wonders for them. The question remains, is he dating, or even married to a hot, saucy fellow Dominican? We think the answer is no, and so ladies keep reading some more facts about the athlete and see if you interested.
Ubaldo was born January 22, 1984 in Nagua DR,; he made his MLB debut in 2006, earing his first major league win in 2007. against the L.A. Dodgers.
Jimenez is coming off a 2013 season that saw him go 13-9 with a 3.30 ERA and 194 strikeouts. The 30-year-old right-hander spent the past two-and-a-half seasons with the Cleveland Indians after earning an All-Star nod with the Colorado Rockies back in 2010. The Dominican Republic native has had some problems to get back to his zone but still, he brings a durable and reliable starting.
Jimenez is close to his family, and enjoys spending time with friends, he is just one of the guys, and can be a complete goofball according to sources close to him. On father's day he posted to his Instagram account a picture of his dad, so we know he is definitely family oriented and has no problem being around kids; that gives us hope that he will be a good dad or, he is running away from commitment and only likes playing with other people's children? A little warning: Dominican's like their food, so you better be prepared to be a decent cook! Then again, if you go for dark, tall and handsome he is definitely your guy and you can always take cooking classes.
See more photos on him here.