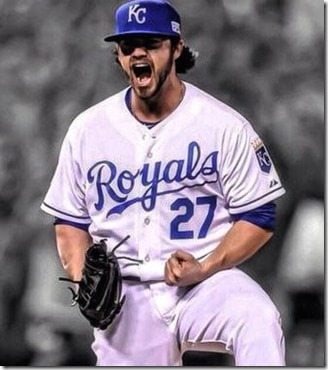 Kansas City Royals pitcher Brandon Finnegan, projects to be a starter instead of a closer and reports say he could change the Royal's fortunes!
Finnegan who is compared to Francisco Rodriguez, throws hard and enters October with a fast-growing aura based on just a few games.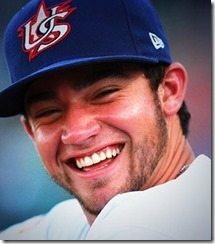 The 21-year-old was a three-year letterwinner at Southwest High School, he was drafted in the 45th round of the 2011 MLB draft by the Texas Rangers and was an all-state performer as an outfielder his senior season also earned team MVP honors as a senior and is a two-time all-district performer.He is the son of Gary and Betty and has a brother who also plays baseball, Jonathan.
Doing some research we came across the photos below, and we thought who is the pretty girl next to talented Brandon? Are they dating? They seem pretty happy judging by their snaps together but don't let it fool you!
The cute looking couple are non other than cousins! Yep! Just cousins that are very supportive of each other and very close. Her name is Kaitlan Lynch and she is in Brandon's words his cousin and best friend!
So if Brandon and Kaitlan are not an item, does it mean he is single? We are not exactly sure but it would appear he is in fact single and ready to mingle! This is actually a good news for all the growing fan base Brandon is acquiring, slowly but surely the Texas native is making a good impression.
Now, we cant deny Brandon is pretty easy on the eye, so let's say he doesn't have to make much effort to get the ladies' attention. He is definitely popular among the ladies.
The Royals love Finnegan's confidence, and his stuff and needless to say we love him too!
Find him on Twitter here.