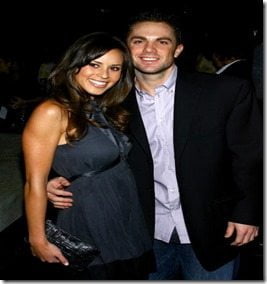 Meet Model Molly Beers is the fiance of Mets player, David Wright, well truth is they've been a couple for quite a while now but have been engaged for only six months! They became engaged over the holidays, seems December was a good month for Molly's man as he agreed to two long term commitments.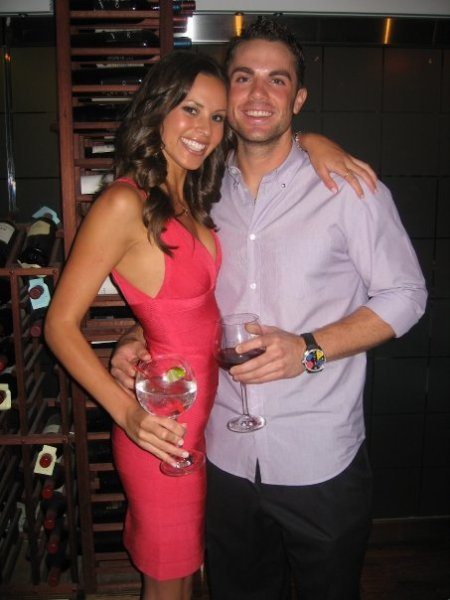 Beers' accompanied Wright to Nashville for baseball's winter meetings in December, when the Mets officially announced the signing of his new eight-year, $138-million contract! You now she is definitely wife material going with him to such an important meeting!
Molly is from Arizona and has a contract with the Ford agency in New York City. She has appeared in JC Penney advertisements. The stunning brunette and the six-time all star, New York Mets third baseman met in 2006 at the World Baseball Classic of that year and their relationship first came to public light when in 2008 the clearly smitten player threw a surprise birthday party for Beers! He certainly scored some points there! How sweet and romantic!
After that everything seamed like a done deal but rumors of Molly's boyfriend involved in a relationship with an NYC anchor woman had everyone believing they wouldn't last. I guess is pretty certain to say the contrary now!
Beautiful Molly has been super supportive with her man and they seem to be stick to each other appearing at several events together; they were seen at Wright's Fundraiser in Virginia. Now that the couple is engage she is for sure planning a lavish ceremony, after all she is allowed to do so and as a MLB future wife she can start spending her man's money, something girls are pretty good at!
There is not much information about her but you we surely can see her images!
Congrats to future Mrs. David Wright.