Molly Crosby
Meet Molly Crosby, formerly known as Molly Ackerman, this stunning lady is the loving and amazing wife of NFL player Mason Crosby. He is the placekicker for the Green Bay Packers. Prior to the National Football League. Crosby played college football at the University of Colorado at Boulder. But I'm sure you already knew. Therefore shall we tell you what we know about his pretty wife?
The lovely Molly was born Molly Christine Ackerman was born on October 6, 1984 in Glenwood Springs, Colorado. Her beloved parents Charles Dan Ackerman and Lillian Cheryl Ackerman adopted her when she was nine months old. Her birth mother was very young when she had Molly.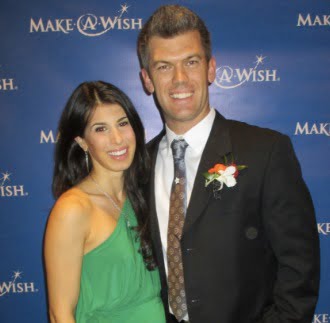 "My birth mother was very young when she had me," she says. "She made that loving sacrifice to give her child up for adoption."
We believe Molly has one sister Robyn Sarah, 33, now Robyn Cuffman. Molly graduated in 2004 Glenwood High, subsequently in 2008 from the University of Colorado at Boulder with a major in Chinese Language and Civilization; in addition to that. Molly learned to read and write Mandarin while she spent a summer in China.
Mrs. Crosby met her hubby while in college, she was a cheerleader and he was a football player. Molly and Mason got married on June 28, 2008. Nowadays, this lovely couple reside with their three adorable children
Nolan James was born on August 15, 2010, and daughters Charlotte born in May 2013 and little Elizabeth born early in 2015.
Follow Molly Crosby on Twitter here