Sara Johnson
Meet the lovely Sara Johnson, she is the insanely beautiful girlfriend of Richard Rodgers. Rodgers is the amazing and talented tight end for the Green Bay Packers; not only is Rodgers the son of a former Call football player and special teams coordinator for the Carolina panthers, he is also brother-in-law of Maurice Harris, wide receiver for the Washington Redskins.
Sara's stud, Richard was born on January 22, 1992, in Martinez, California, but grew up between Cali, Oregon, and Massachusetts. His parents are Mindy and Richard Rodgers II; also proud parents of Richard's sister Kayla and brother Mason.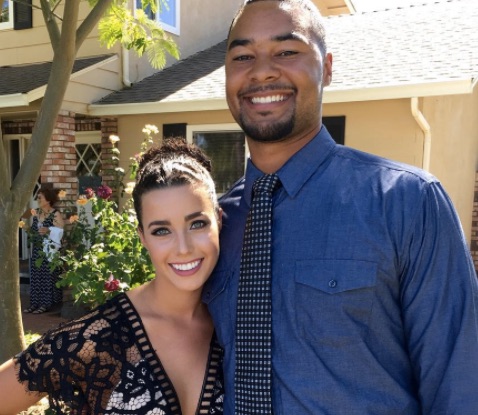 RR first graduated from St. John's High School, before attending the University of California, Berkeley; where he played with the California Golden Bears.
Green Bay selected him in the third round (98th overall) in the 2014 NFL Draft. He made his NFL debut against the Chicago Bears on September 4, 2014.
As seen above, Richard Rodgers is not single, he has been dating his gorgeous girlfriend Sara Johnson for about 4 years. It seems that they met while they both attended at the University of California, Berkeley.
Aside from that, there is not much we couldn't find about this stunning girl, with the most incredible blue eyes. Wow!! Rodgers well-done man!
Read: Brian Gutekunst Wife Jen Gutekunst
Read: Jordan Love Mother Anna Love