Alvin Whitney
Meet Alvin Whitney, this handsome guy is the loving and caring husband of sports reporter Pam Oliver. She has worked with ESPN, TNT and with Fox later on.
The Dallas native moved from Texas, to Michigan, Washington, Florida and California due to his dad's job with the United States Air Force. Growing up young Pam preferred to watch sports instead of cartoons.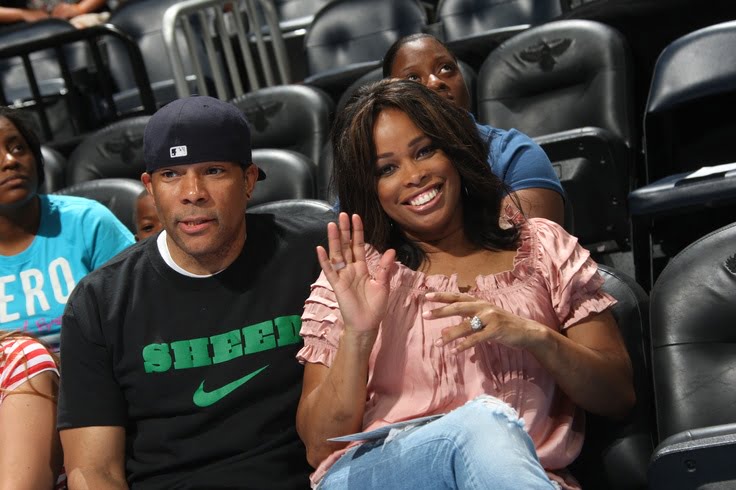 But Pam Oliver did more than watching sports, she also excelled in many while she was in high school; at Niceville High School. Mrs. Oliver was All-American in both the 400-meter and the mile relay while attending at Florida A&M University from where she graduated in 1984 with a bachelor's degree in broadcast journalism.
Her career as a news reporter started in 1985 with WALB in Albany, Georgia; after she moved to Huntsville, Alabama she got a job with WAAY-TV; in 1998, joined WIVB-TV in Buffalo, New York then WTVT in Tampa, Florida, and subsequently became a sports anchor for KHOU-TV in Houston.
Pam joined ESPN in 1993; two years later she moved to Fox Sports. She was the sideline reporter for their NBA Playoffs coverage for TNT in 2004.
Pam Oliver was diagnosed with Uterine Fibroid, and hence unable to have children. She married her husband Alvin Whitney a freelance producer and her longtime friend in 1990. Alvin has been married twice and is the father of his three children, Aiyana, Khalil, and Anissa, from his first marriage to Vanessa Whitney.
His daughter Aiyana Whitney, is a volleyball player at Penn State.